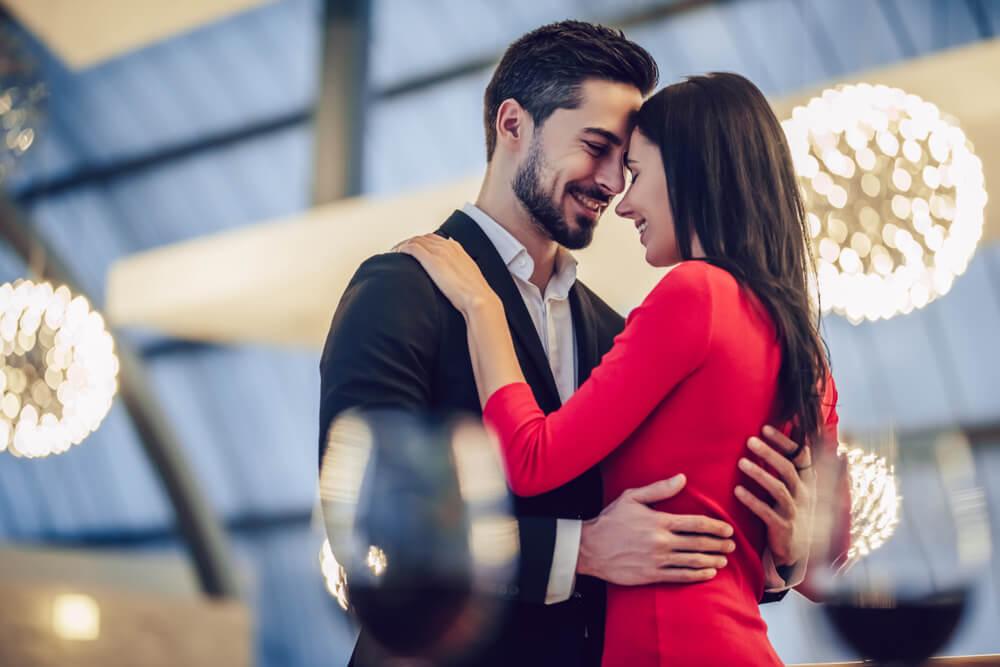 Have you got an anniversary coming up and feel stuck for ideas? 
Well, why not try one of these…
There are so many things that you could do, from a simple breakfast in bed to skydiving – the only limit is your imagination. Just remember, sometimes you won't always be able to celebrate on the day of your anniversary – if that's the case, pick another day that suits.
Breakfast in Bed
Why not start your morning by waking up a bit earlier and making your partner a nice breakfast in bed?
It could be a fried breakfast with bacon, eggs, sausage, mushrooms, hash browns, and even some beans, or it could be something as easy as toast or cereal. It doesn't have to be anything fancy – the point is just to show you care.
Picnic in the Park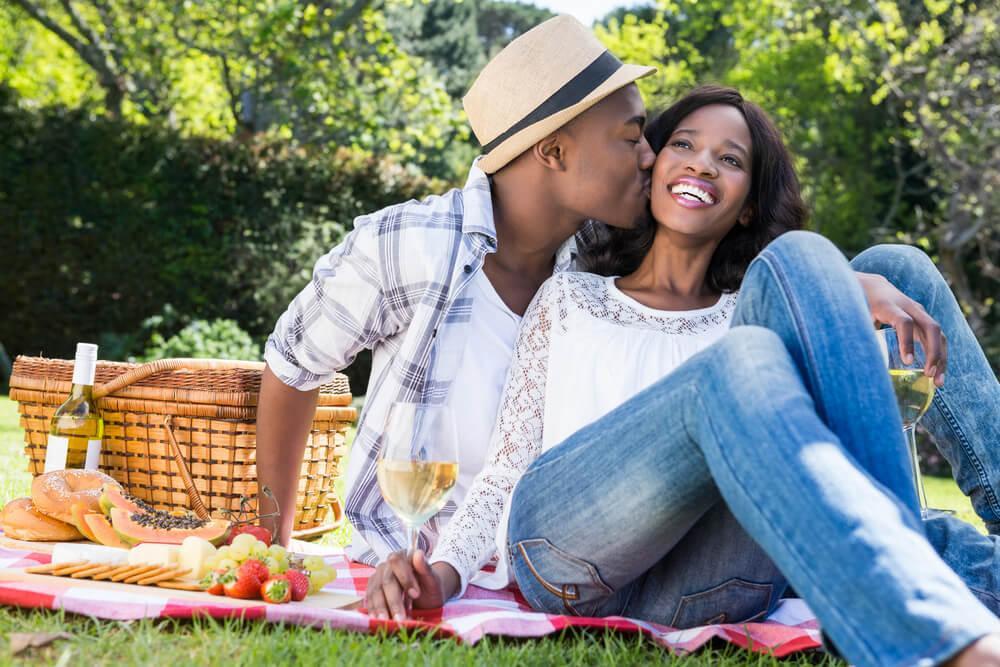 If you're more of an outdoors person, then maybe a picnic after a nice long hike is more suitable. If not, there is always the local park or even your garden.
So, just grab a blanket, some sandwiches, and all your favorite picnic foods and go spend some time with your loved one. Why not even take the rest of the family, or even the dog?
Return to the Place of Your First Date
So, with your anniversary approaching, it will probably bring back all the memories of how you met. Maybe it was unexpected and there are things you wish you could do-over, or maybe it was the perfect day/night.
Whatever it was, it was special because it was the beginning of your story, so why not go back and do your first date again?
Re-do some of your favorite memories with your loved one and get a second chance to fall in love all over again.
Couple's Spa
How about booking a couple's spa day, or even a weekend? You and your loved one will be able to relax and reconnect.
Go for just a nice massage or facial, a manicure and pedicure, or a whole-body treatment. If you're on a budget, or maybe you just don't like people touching you, you could always do a spa day at home where you pamper your partner yourself. Even if it's just a nice hot bubble bath, it's the thought that counts. Plus, a relaxing bath after a long day can never fail! 
Return to Your Wedding Venue
Your wedding day was one of the happiest days of your life, so why not go back to the place you said 'I do'? 
It could be a little old church, a country house, a special outdoor location, or even your own garden – wherever it is, it's a special place to you. You could maybe even take the kids too and enjoy reminiscing about your special day.
Go On a Mini Road Trip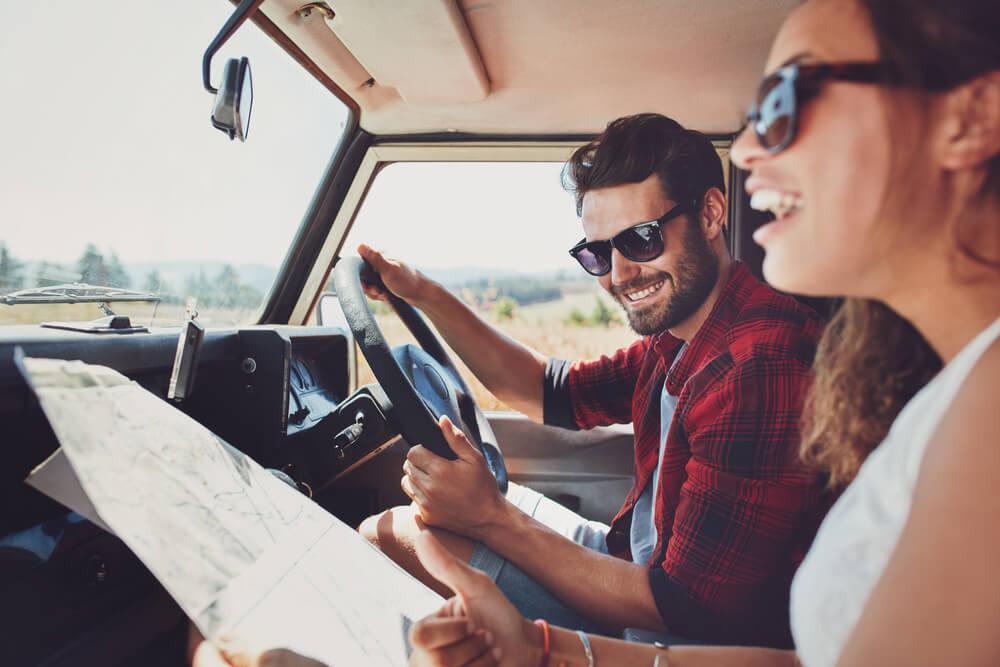 With your anniversary here, this is the perfect excuse to go visit the places you have always wanted to go to, and to see all the things you never had the time to before. Who better to take with you than your loved one? 
It could be a day out in the car going places you've never been and always dreamed of, or a longer trip touring parts of your country that you've never had time to see. Whether it's heading to your local mountain range, visiting a lovely beach, or maybe even a nice park for a leisurely walk around, there are a lot of lovely places just waiting to be found. The most important thing is that you're doing it together.
Movie Night
Movie night at home cuddling on the sofa is always cozy! You might get a pizza delivered and have popcorn and snacks, or you may prefer to head to the theater; either way, having someone to watch a movie with is always good, even more so if it's the one you love. 
Just because it's your anniversary doesn't mean that you have to pick a a romantic movie – it could be a comedy or action, or, if you're looking for an excuse to cuddle in, you could always watch a horror film. 
If you can't agree on a movie, you can always compromise and watch more than one – that way, everyone is happy.
You could take things even further and do a themed movie night – pick an Italian movie and have pizza or spaghetti. There are so many themes to choose from – here are a few other ideas:
70s or 80s
Mexican
English
Romantic
Detective
Try dressing in clothes that reflect the theme too and really enhance the ambience!
Games Night
Are you and your partner gamers? Do you like video games or maybe even board games?
Well, for games night it could be absolutely anything, from Scrabble to Skyrim. It doesn't matter as long as you can do it together.
This idea isn't just for the gamers of the family – it could also be a chance for you to learn how to play your loved one's favorite game so that you can spend more time together in the future. There's no better feeling than having the one you love teaching you how to do their favorite things, and, if you're willing to learn, you may even really enjoy playing together. 
If you already play together, you might like the competition of playing against one another. You could also make it a couple's games night and invite your family and friends to join you, including a few classic games too, such as charades or a scavenger hunt. 
There is always the option of drinking games too, like drinking roulette or Never Have I Ever – you will be amazed at the things you end up learning about each other!
There's so much fun to be had with a games night; all you're limited by is your imagination.
A Candlelit Dinner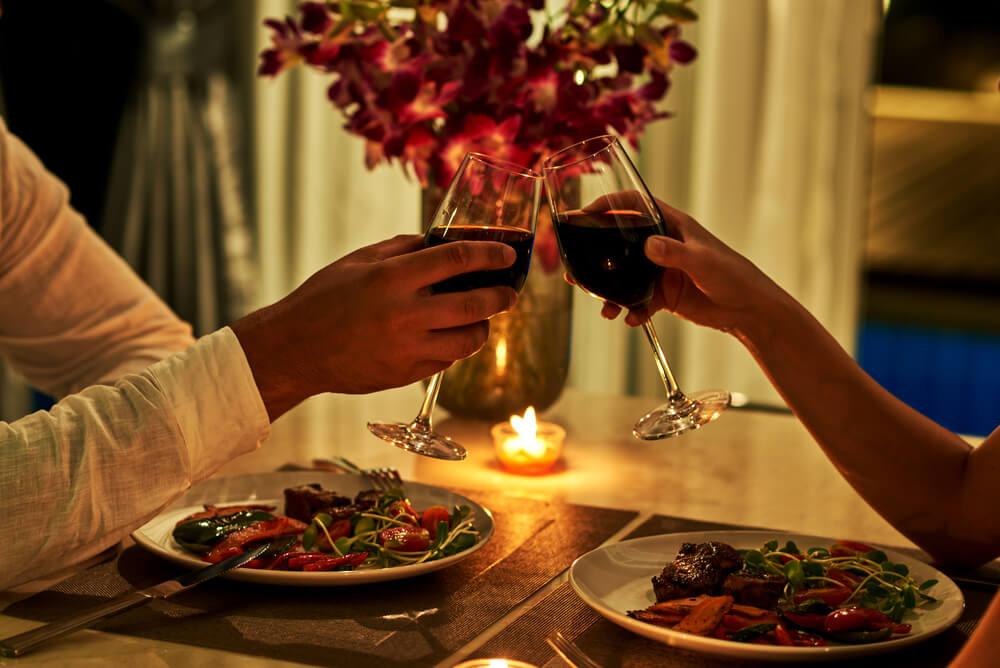 After a hard day's work or a fun day with your partner, there's always time for a candlelit dinner. It doesn't have to be anything special, even just a simple baked potato and salad, if presented right, can look like a gourmet meal. All it takes is a tablecloth, some candles, romantic music, food, and someone special to share it with. 
If you're busy all day, why not use the slow cooker and cook the meat and vegetables through the day? You could then cook up a few finishing touches once you're home – if you need some extra time, run a nice hot bath for your partner to enjoy while you prepare the food.
If you have kids, you could always feed them something earlier and then put them to bed. Or, if you prefer, you could have a nice family meal.
If cooking is not your thing, no problem – there's always takeout food or a restaurant. After all, everything looks good when presented on a candlelit table!
Renew Your Vows
Your wedding day is supposed to be the most memorable day of your life. Sometimes, that's a good thing, but sometimes it's not…
Perhaps some family and friends couldn't make it, or you wish your kids could have been there. Perhaps you were pregnant and couldn't really enjoy the party, or, if you eloped in secret, you may regret not having your loved ones around. 
Whatever the reason, you could always have a do-over.
You could arrange everything the same way as the original day, with the same dress too. Or, you could do something completely different, including a new dress.
The same applies to venue – it could be the same venue, or maybe you could try for the venue you always wanted but couldn't get at the time. If you wanted a more personal touch, you could have it in your garden, either with all of your family and friends or just the people closest to you.
Celebrate with Family and Friends
There are so many reasons people decide to celebrate with family and friends. It may be a big anniversary, you may have a close family, it could be a joint celebration, or maybe you just want a party!
It's your anniversary, so if you want more people to celebrate with, then why not? It could be anything from a meal at a restaurant to a family holiday or weekend away. You could choose to visit a local national park or go abroad and see somewhere new. Maybe now is the time to visit family or friends who live far away. As long as you're enjoying yourself with the people you want to be with, it will be a great anniversary.
Scavenger Hunt
A scavenger hunt takes a lot of planning and preparation. It takes time to plan the location of the clues and to write and number them, not to mention then placing them in their chosen spots. Remember, sometimes simple is better too, or you could be waiting a long time for your loved one to finish the scavenger hunt! 
First, plan the locations for your clues and what the surprise is going to be. Will it be a surprise location? 
Write your clues down, making sure that your partner will understand them, then set out your clues so that your partner can find them. Be ready at the end with the surprise, and to watch the delighted look on their face when they see you.
Do an Adrenaline-Inducing Activity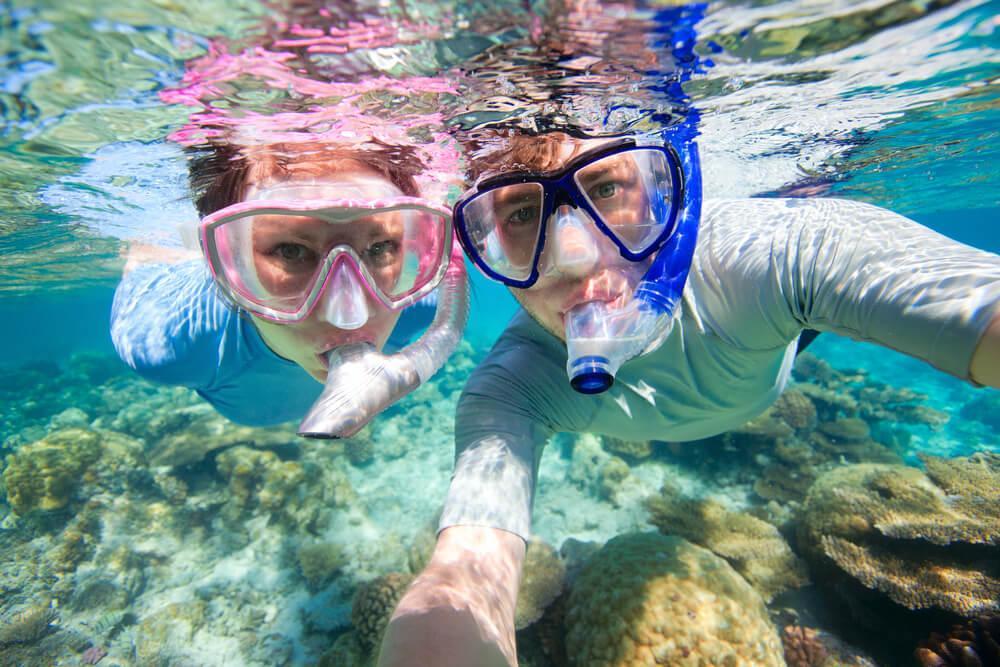 Some people love to get their adrenaline pumping, while others simply like trying something new and different. Whatever your reason, there is plenty to choose from for your anniversary, such as: 
Bungee jumping
Skydiving
Cliff diving
Diving into a shark tank
If these are a bit extreme for you, there are other ways to get your adrenaline going, like:
Going for a sprint or doing a marathon
White water rafting 
There are so many options out there, just make sure to be safe and have someone who is trained to help you with the more difficult activities.
Learn Something New Together
There are so many things out there to learn about, and there is a lot that you will know that your partner doesn't, as well as things that your partner knows that you don't. So, why not learn something new together? 
Find something that interests you both. It could be something that you could use for everyday life, like cooking, photography, or even self-defense. It could also be something that you could do in your spare time, or just something you've been wanting to know more about. It could be a new language, a new sport, dancing, painting or sculpting – you could even learn more about scrapbooking and make a scrapbook of new shared experiences together!
Recreate Special Memories
A memory is something you remember because of the emotional connection you have to it. There are a lot of special memories in a relationship, like when you first met, first date, proposal, wedding, having kids, and much more. 
However, why not recreate a memory that is special just because it reminds you of a time when you were happy? 
This could be a visit to the zoo when you had a nice day just spending time together, or a long romantic walk where you didn't know where you were going, but you just kept walking because you didn't want to go home yet. Even sitting listening to a song that reminds you of something from your time together can be so romantic. 
Create a Scrapbook
While most things tend to be digital these days, a photo album or scrapbook is a great way to store memories.
With a scrapbook, it's not just photos – you get to be as creative as you want. You could start from the first time you met, putting in movie or concert tickets, love letters, even the hospital tag from your baby's leg or your pet's first tag.
Boat Trip/Cruise
There is something about being on the water that can be so romantic. When you think of a cruise, you may think about holidays or different countries, but a local river cruise can be just as rewarding.
It could be an educational trip or a scenic trip or even both. If cruises and big crowds aren't your thing, then find a local park that has peddle boats and take a journey with just the two of you.