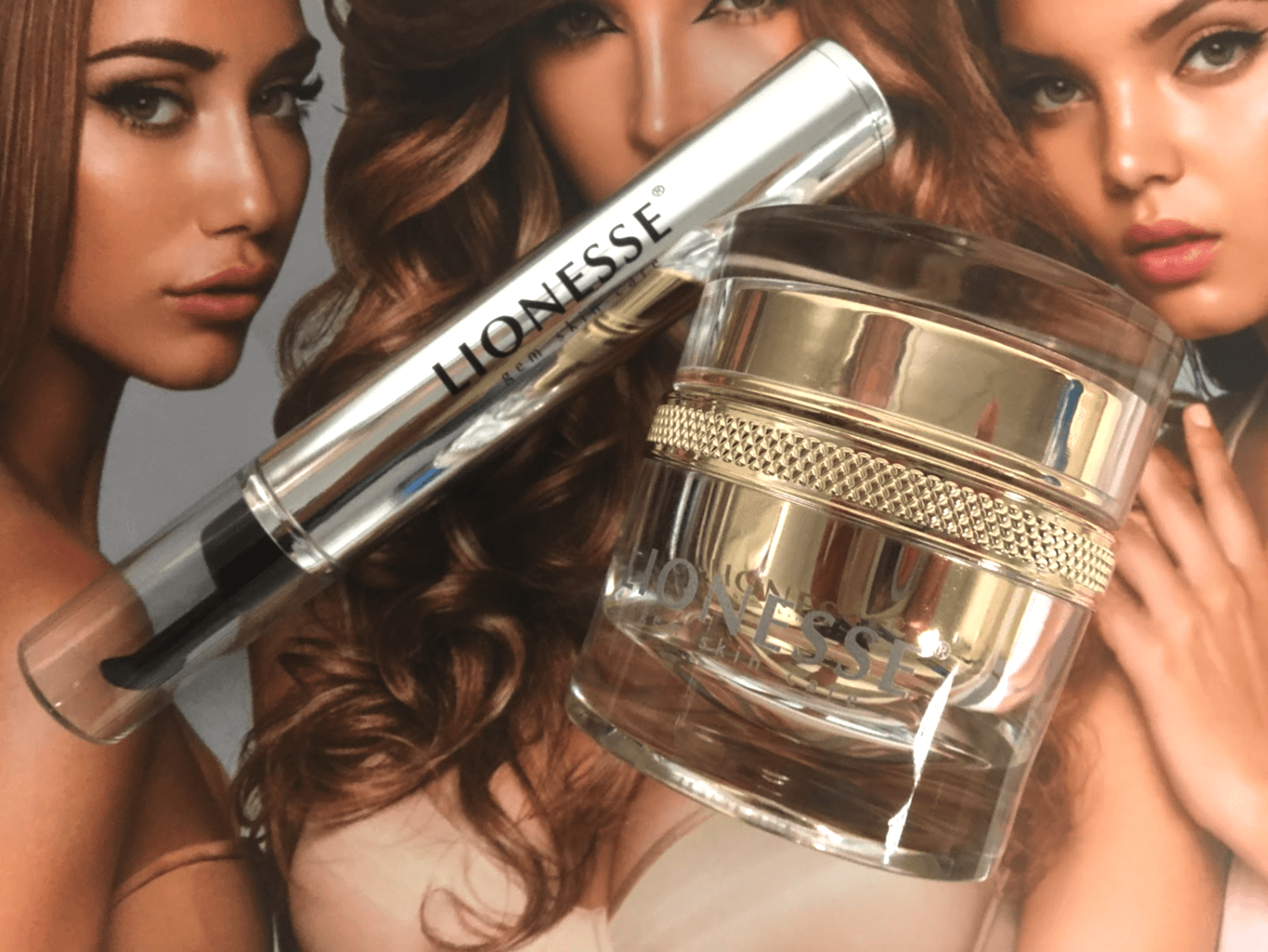 A mask and a de-puffer are every girl's best friends. Just ask the crazy skincare lovers around the world. One helps your skin to be more luminous and gorgeous and the other helps you to not look like someone that didn't get a good night's sleep the night before.
The LIONESSE brand was created to bring out the best in your skin, in my opinion. They don't only sell incredible hair products, which I've had the chance to try out, but they also have a really great skincare line. Divided into a variety of products and collection, I wanted to focus on two of their products in specific: The Morganite Magnetic Mask and the Diamond De-Puffer.
Why these products in specific, you may ask? Well, aside from the fact that I wanted to try out some new products, I also wanted to mix and match products from different collections and see how well they work together. The mask is from their Morganite collection and the de-puffer is from their Diamond collection.
The Morganite Magnetic Mask
Let's start off by mentioning the benefits and importance of morganite. Or maybe explain what it is in general.
Known as a pastel-colored gem, it's always seen as a heart shape and some describe the gem as a cleanser to the distressed and emotional body. Some even use gemstones as relaxers on shoulders, collarbones and cheekbones. now, this is all depending on what everyone believes in, but gemstones have been described to heal wounds and emotional stress. I, personally don't believe in this specifically, but I do believe that certain types of stones can provide benefits to skin.
Some gemstones have been known to help with aging. Yes, aging. As in skin aging:
Amethyst

Clear quartz

Fluorite

Black Tourmaline

Rose quartz

Aquamarine
These in specific have been represented as gemstones that can help your skin's aging symptoms. They help by relieving stress, increase blood circulation, energize auras and help with slogged toxins. All of the remedies we need for better-looking skin and to help us achieve a younger complexion, because who doesn't want better, younger looking skin without the help of plastic surgery? I know I do.
Now, let's discuss the fact that this LIONESSE mask works a bit differently than your regular face mask. This mask in specific works as what skin care gurus are calling "magnetic masks". Yes, magnets.
They contain beneficial ingredients and iron particles that help to combat wrinkles. At first, it may look like a regular face mask but the process and end results are not what you would expect. These particles create a microcurrent and they help with the restoration and healing of aging skin cells. They also help with removing, or in this case lifting, damaged pores with the help of natural ingredients like vitamins and minerals.
We have to admit that this is a new, fun way of maintaining beautiful skin. Never before did I get a chance to use a mask like this one. The actual process is fun and different.
The mask comes in a cover color box with three other products:
The magnet

The pouch where you put the magnet (12 in total)

The spoon you use to apply the mask on skin
The color of the box matches perfectly with the products itself. The coper color is beautiful because they gave it some type of glitter effect and it shines really bright and it gives a high-end look and feel to the brand. The smell of the mask is great too. I don't know why but I always end up smelling the cream or whatever I'm about to put on my face before applying it. It just makes sense to me to always be aware of the product's smell before applying it on my face. Sometimes when they smell bad or funny, I usually don't even give them the time of day. I know is dramatic, but you wouldn't want your skin to smell bad, would you?
Here are the steps I followed when I applied this mask for the first time:
I cleansed my face to apply the mask to a cleaned face

Accommodated the magnet inside one of the white pouches

I applied the mask over my face but starting at a specific section first

Hovered the magnet through the masked section

I massaged the excess left behind all over my skin
WOW!
What a crazy, fun and different experience. At first, it felt weird because I literally felt my skin lifting when I hovered the magnet over it. It felt like it was eliminating all my impurities and dirt that can sometimes get clogged on my skin. When massaging the leftover, or at least that's what I called it.
I have to note that the residue left on my face had an orange type of color. It looks weird at first, but once you start massaging it, you'll see how it absorbs on your skin. Your skin automatically feels smooth and purified. My face felt a lot cleaner because, like I mentioned before, the magnet felt like it was cleaning every pore in my face. The elevation of my skin felt like t was eliminating all the crazy dirt and stuff we pick up from our everyday life. The softness and new strength my skin received was worth every penny.
The Diamond De-Puffer
Now, after a couple of days using the mask, I started to use another product to mix and match beauty products. The LIONESSE  Diamond De-Puffer has been on my list for quite some time now. I've been eyeing for about two or three months now, because I've always had a bad case of under-eye puffiness.
For those that don't have this type of case, puffiness or bags under the eyes is a type of swelling that are very common and it accuses when the tissue around your eyes have weakened. Some fluid can accumulate above the eyes, which can cause swelling.
These can be caused by a number of things
Not much sleep

Allergies

Retention in fluid

Smoking

It may be hereditary
In my case, I wouldn't know if this is either hereditary or just a common thing in me. I get enough hours of sleep, I don't smoke and I barely have allergies. Maybe I'm retaining fluid? Who knows. I've also tried almost every remedy there is:
Changed my sleeping position (weird but it's recommended)

I never go to sleep with makeup on

I don't drink nor smoke

I've used everything from cucumbers to cold spoons under my eyes

Used a number of eye creams and the funny thing is, they have all made it worse

I cover them up with way too much makeup sometimes
Yes, I've tried almost everything in the book and maybe I can come to the conclusion that it might be hereditary. But would be a whole other story.
Maybe that's the reason I wanted to give the LIONESSE de-puffer a try. I wanted to see for myself if the product actually works. I try, most of the time, not to go crazy with expensive beauty products, but sometimes I just can't help myself.
This product in specific is very different from the rest I've used. As in, physically. it comes in a metallic-looking box and it's quite big on size, compared with the other products I've used. At first sight it's very pretty looking and it made me feel a lot better knowing that I payed for a product that would last even longer than the rest I've bought.
the one thing that caught my attention, aside from it being a de-puffer, was that one of its ingredients is diamond powder. Now, I do understand that this brand does work with gemstones and how they can help benefit your skin and all that, but i din't really understand the importance if diamonds in general in the beauty industry.
Diamond powder is known to help as an exfoliator and can also help with skin's complexion. A lot of gemstones can leave your skin looking radiant, so I guess this brand wanted a different type of ingredient to use as a benefit for their client's skins. I honestly don't mind, anything that can give me better-looking skin without damaging it, it's ok with me. Let's face it, everyone wants better-looking skin, because no one wants to look damaged or tired.
The Diamond De-Puffer can be used by applying a gentle, small amount onto clean skin under the eye area. You can gently tap the cream until it fully absorbs. Now, let's keep in mind that I'm using this product after using The Morganite Magnetic Mask, so my skin is looking better than ever. he only thing it needs is to eliminate the puffins under my eyes and I'm ready to go.
After using the mask, I applied the de-puffer with a small amount under the eyes.

I tapped, like the directions said until I noticed that it was absorbing into my skin.

I waited a couple of minutes to see if it fully absorbed and understand if it worked or not.
To be honest, I couldn't actually tell from the first try if the product had worked on me, so I used it a couple of more times that week.
After almost a month, because products usually work and start to give results in the first 30 days after the first use, I started seeing results. Boy, was I really happy with these results!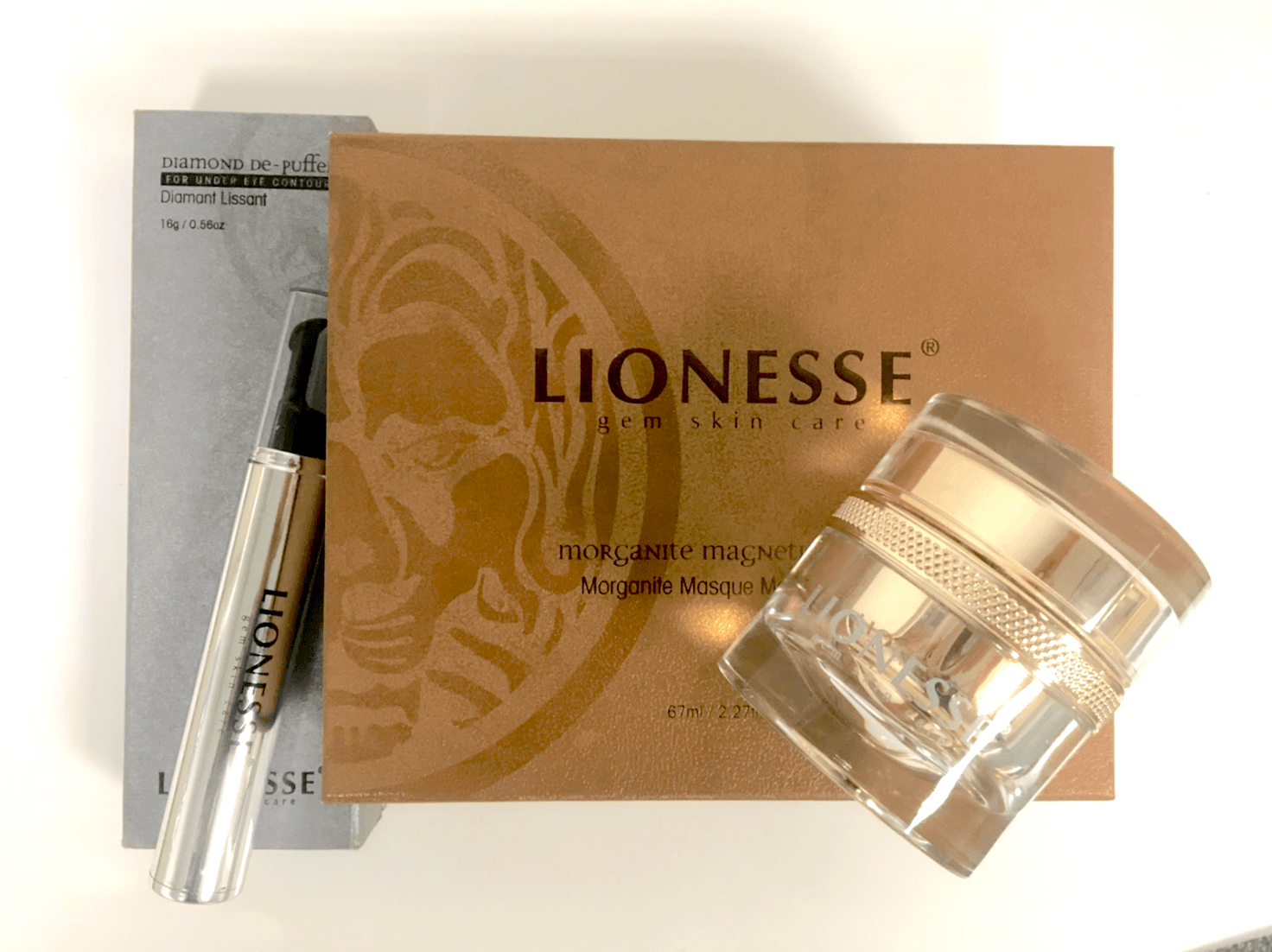 My Thoughts on Both Products
I got to admit though, the results take time, just like a lot of beauty products out there. I started seeing my under-eye puffiness diminishing week by week, so I fully recommend that if you are interested in being this product, then give it the time it definitely deserves. Unlike other products I've used, this de-puffer didn't give me a reaction, which i was super spurred and happy about, because it would have been a very bad day for me, knowing that this has been one of the most expensive products for under-eye puffiness I've ever bought. But, in all honesty, the money was worth it.

A lot of people I know always say that they wouldn't spend so much money on a product (skin, hair, etc), but THIS product is worth it. I haven't felt so confident on my situation with puffiness. So, do yourself a favor and give this product a chance and if you can as well, give the mask a little love as well.