How to Dress like Rihanna
|
The moment I saw Rihanna on TV, I knew she was talented but never quite thought she would become the fashion icon that she is now. I mean, singing like a diva is one thing but dressing like a fashion icon is quite another. That said, I think what I like most about Rihanna is that she dares wear outfits that no one else would and she makes them look good on her. This way, she opens doors to fashion that people never even knew existed. Blessed with a slamming body, amazing talent, and splendid fashion sense, everyone wants to be Rihanna but since we can't all be her, at least we can try to look like the diva she is.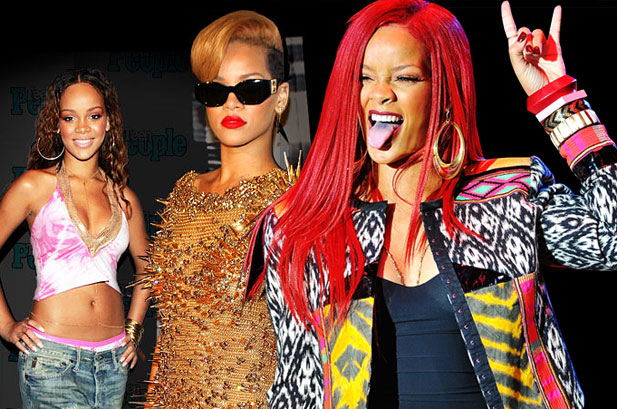 I personally find her fashion edgy and while I feel like I can't wear exactly what she wears and feel comfortable, I have taken to following some of her fashion flair so I can wear ensembles that have that Rihanna vibe.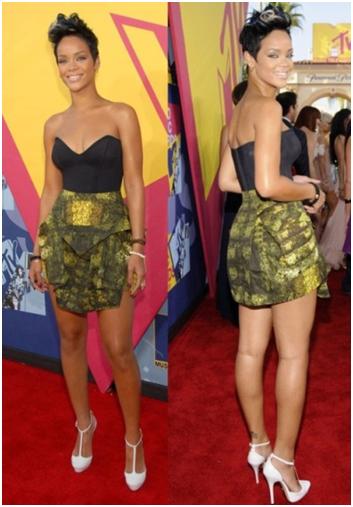 Rihanna Style Guide
Get a weave! I think we should all face the fact that part of Rihanna's fashion allure is her hair. She has ever-changing hair styles and if you want to catch the Rihanna vibe without going overboard, styling your hair like hers can do wonders for your look.
Wear heels. Rihanna is known to dance around on stilettos and they are integral to her style. If you want to pattern your fashion after Rihanna's then slip on a pair of sky-high heels.
Wear fake jewelry. I invest in good jewelry but there certainly is no harm in buying paste jewelry; Rihanna does it and so can you! Invest in them and use them to complete your Rihanna look! Do not be afraid of mixing and matching your pieces as well.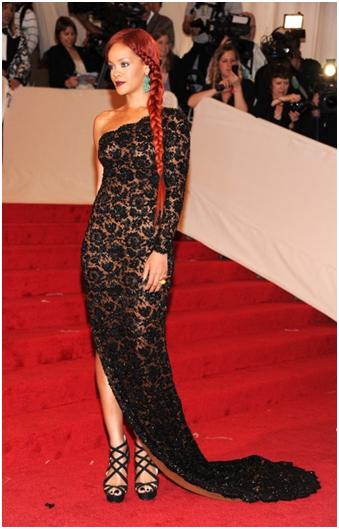 And last but certainly not the least, make sure you wear your clothes with attitude. I think we can all agree that part of what makes Rihanna's fashion work is that she is not afraid to own her look. She is one sexy and confident woman and that is why she looks good in everything she wears. Wear your clothes with the same attitude and for sure, you can channel that Rihanna vibe effortlessly!