The year 2020 has been such a rollercoaster. When it comes to celebrity love lives, it's also not a walk in the park— there are colleagues who became lovers, rekindled romantic interests, and "friends" who are still in the complicated web.
With these situations, it's no surprise that they're the talk of the town. Everyone wants to keep track of who's dating who.
If you're not up-to-date, we've got you covered! Today we talk about the details of the most surprising new celebrity couples of 2020. So sit back, relax, and continue reading as we blow your minds.
Zac Efron & Halston Sage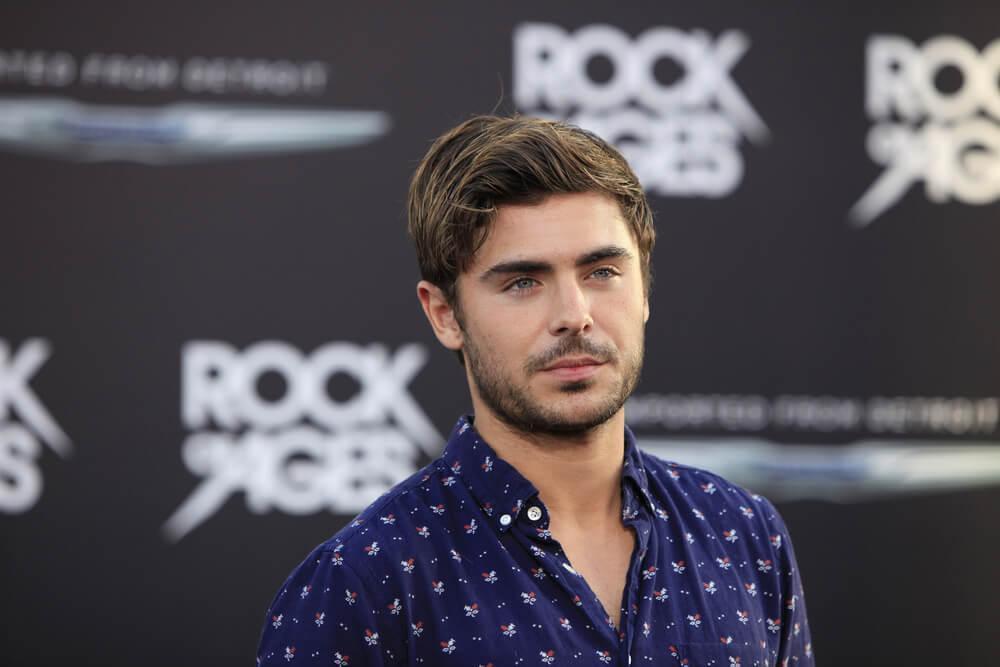 Who will forget the fantastic hit movie in 2014, Neighbors?
This is where everything started for Zac Efron and Halston Sage. Their stint as co-stars quickly evolved into a budding friendship. After several months, the press has pretty much deduced they are romantically involved due to numerous public sightings together.
What saddened the fans, however, was that their relationship was only short-lived. Believe it or not, it only lasted for three brief months after shooting the movie. Surprisingly, the sadness of these supporters was short-lived as well. Come 2020, the two were rumored to be back together. They were seen spending the holidays together and have been inseparable ever since.
Fans believe that they are meant for each other as they both became famous from their past roles! In particular, Efron boosted his career when he played the role of Troy Bolton in Disney Channel's hit media franchise High School Musical. On the other hand, Sage was part of Nickelodeon's How to Rock.
Karl-Anthony Towns & Jordyn Woods
People went wild when model Jordyn Woods and NBA player Karl-Anthony Towns officially announced their relationship last September 26, 2020. The 23-year-old model posted several photos with the Minnesota Timberwolves star on their beach getaway. It was a surprising sight for many to see Woods wrap her arms around Towns.
What made the headlines was the third and final picture wherein the couple snuggled with one another.
This photo captured their love as they hugged each other by the ocean. The couple posed beside the amazing scenery, both wearing the latest Versace swimwear line.
What caught people's attention was Jordyn's caption, "I found you, then I found me." Her boyfriend also shared the three photos, but with a different caption, "There are darknesses in life and there are lights, and you are one of the lights, the light of all lights 💫."
Isn't that sweet?
KJ Apa & Clara Berry
It quickly became a trending topic when the Riverdale star KJ Apa posted three nude pictures of Clara Berry, his rumored girlfriend, on Instagram. Attached to these photos is the caption, "There's nowhere else."
What backed up the rumor was when Berry also commented, "JTM." This was a big deal to many because these letters were known to mean "Je t'aime," or I love you in French.
When fans expressed curiosity about the status of the two, Berry replied, "He is the only one in the world in my eyes." This sparked the fans' interest. What confirmed the rumored relationship between the two was when a picture of them kissing took over social media back in February. That specific post has been deleted minutes after the upload.
Bill Hader & Rachel Bilson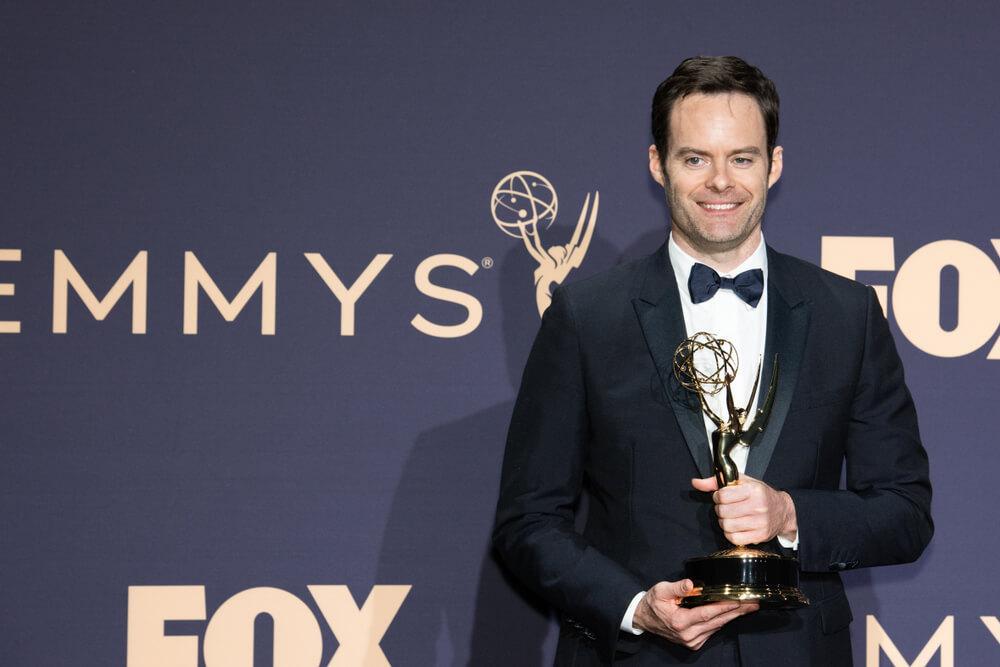 Bill Hader and Rachel Bilson only made their romantic involvement recently when they walked on the red carpet together during the 2020 Golden Globe Awards. Although, rumors have been circulating for quite some time.
According to their close friends, Bill Hader won over his former The To-Do List co-star because of his energetic and quirky on- and off-screen persona. His positive energy gave life to their relationship after they both called it quits with their respective long-term partners. It's not a secret to everyone that Hader was previously married before Maggie Carey while Rachel dated Hayden Christensen for more than 10 years.
Jacob Busch & Rebel Wilson
Rebel Wilson and Jacob Busch, a member of the family who founded the brewing company Anheuser-Busch, surprised the crowd of the Monte-Carlo Gala for Planetary Health when they walked together as dates. It was only hours before the red carpet debut that Rebel Wilson went Instagram official about their relationship.
It was only in mid-2019 that a friend introduced the power couple to each other. This romance blossomed during the quarantine months despite Busch staying in L.A. and Wilson spending her time in Australia. They got even more serious upon Wilson's return of Wilson to the stateside. She reunited with Busch in California, and everything went uphill after.
According to a source, it was only on the day of the Monte-Carlo Gala For Planetary Health, September 24, that they got official. That's why that was also the time they revealed their involvement in social media.
When asked why Wilson fell for the guy, the source only said, "He's a gentleman, has very old school manners and treats her well. He is also very health conscious and they've been motivating each other with their health journeys."
Machine Gun Kelly & Megan Fox
Last June 25, the paparazzi spotted Megan Fox and Colson Baker, also known as Machine Gun Kelly, holding hands in public. This was after they were first spotted together back in May.
Fans were a bit confused and surprised by these rumors, given that Fox was still romantically involved with Brian Austin Green. However, it was only days after that the two confirmed their split.
Machine Gun Kelly and Megan Fox confirmed their romance on Instagram last July 8. They posted a mirror selfie of themselves with the captions, "Waited for eternity to find you again."
Shaun White & Nina Dobrev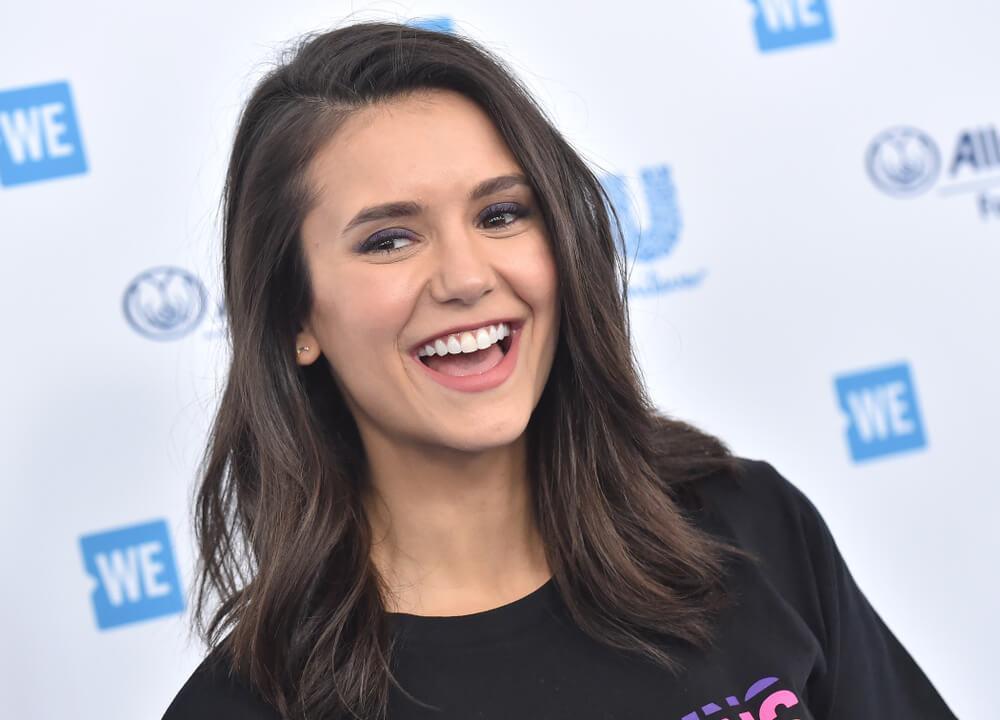 Rumors have circulated that actress Nina Dobrev and Shaun White, a three-time Olympic gold medalist, are an item. It's only this 2020 that these two were spotted together all the time.
How did it all start?
Fans are still confused about when the romance between the Vampire Diaries alum and snowboarder started making waves since they've had the same circle of friends for years already.
This scenario is not new to Dobrev's fan base, however, as she's known to take relationships slowly. She prefers a gradual organic progression instead of forcing them.
Van Hunt & Halle Berry
Halle Berry surprised the netizens with what appears to be her new beau. She posted a cheeky photograph of herself last September 17 on Instagram. In the picture, she was wearing a black T-shirt with the logo of the singer Van Hunt.
She also included an olive-colored pageboy cap alongside this. This photo was accompanied by an interesting caption, "now ya know… ♥️🦶🏽"
Those who had not been following her in the past might not get her message in the caption. However, this was a part 2 to one of her posts where she was playing footsies with her rumored mystery boyfriend.
People were continuously asking her who it was, but she refused to reveal her beau. She finally confirmed it after 2 months of hiding in the shadows!
Skylar Astin & Lisa Stelly
Fans were ecstatic to know that Pitch Perfect actor Skylar Astin has a new girlfriend! The star took to Instagram his official announcement that Lisa Stelly, the founder of Fancy Sprinkles, is the new apple of his eye. He included a selfie of them swimming in his post.
Astin's caption was, "I am dating a FOUNDER, ENTREPRENEUR, MOTHER, CCO, etc, Lisa Stelly," This was a controversial caption as some entertainment news headlines refer to Lisa as only "Jack Osbourne's ex-wife." Astin was proud to tell the world how Stelly is more than what other people think of her.
The entrepreneur was known to be married to Osbourne in the past. However, they divorced in 2018. The former husband and wife had three daughters, namely Pearl Clementine, Minnie Theodora, and Andy Rose. On the other hand, the Pitch Perfect actor was also previously married to his co-star, Anna Camp, for three years. They split last 2019.
Ben Affleck & Ana de Armas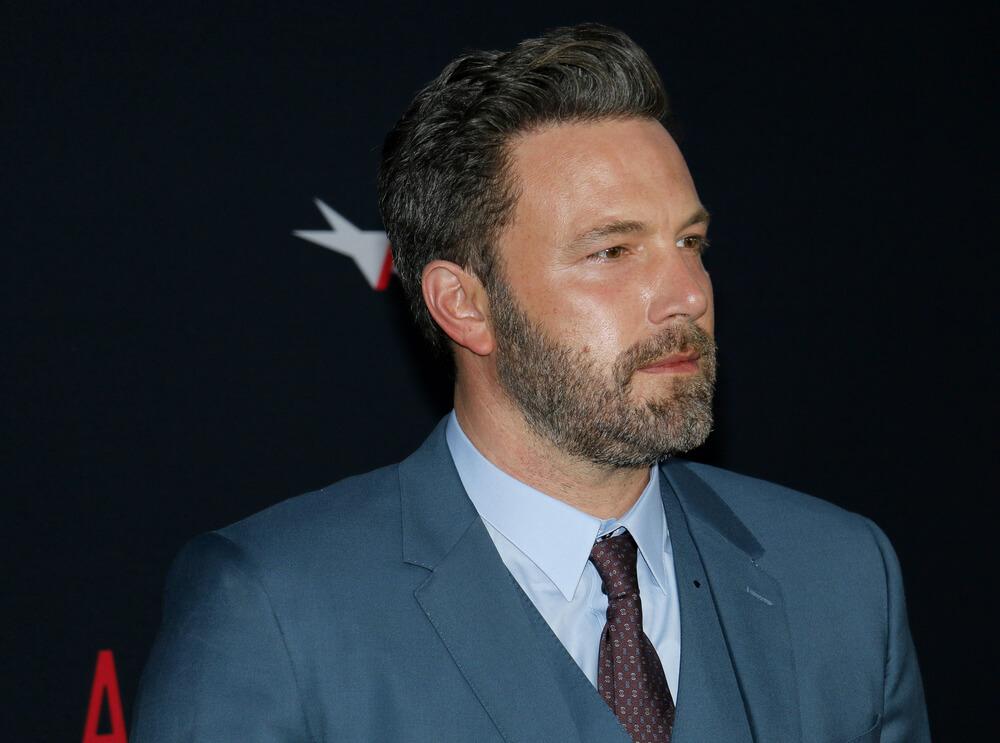 Paparazzi spotted the Boston-bred actor Ben Affleck getting cozy with the Cuban native Ana de Armas. The couple met in 2019 when they filmed their newest offering, Deep Water, which is expected to release this November 2020.
The two fell in love with each other after spending the whole summer, fall, and winter together shooting for the film. According to sources, they started as awkward co-stars. However, after a series of workshops and training, they found themselves compatible with each other.
Recently, the two were spotted visiting the home city of Ana in Havana. They were seen visiting museums, eating in restaurants, and sightseeing with the two of them full of laughter and smiles.
It's good news for Affleck's fans that he's happy with Ana de Armas!
This concern from his fans comes after Ben revealed in one of his interviews that his biggest regret in his life was pushing through with the divorce with Jennifer Garner, his ex-wife.
Grayson Vaughn & Camila Mendes
Camila Mendes did not hold back from shouting to the world about her happiness. Just last September 3, the Riverdale actress shared a picture of her with model and photographer Grayson Vaughn, embracing and cuddling in front of their private jet. Although rumors of them dating started last May 2020, the couple kept their relationship in secret. It was only the Instagram post that confirmed their real status.
In the shot, the two seem to be sharing a kiss. This was not a bit clear, however, since Vaughn's back was blocking the camera's view. The Instagram post has the caption: "That long distance kind of love."
Chris Evans & Lily James
It has been a while since Chris Evans revealed his romantic interest to the public. A lot of people "ship" him with several actresses, but it seems that Evans is still not ready for a relationship.
That's why sweet pictures of him with Lily James really took social media by storm!
The rumored couple was seen leaving a "private members' club" in London last July 4. Given that we were in the middle of a pandemic at that time (we still are, unfortunately!), people deduced that these two were spending their quarantine together. However, the Mamma Mia actress and Marvel actor have not yet confirmed or denied the rumors.
Lady Gaga & Michael Polansky
According to sources, the singer seems to be the happiest with her new love interest, Michael Polansky. Paparazzi spotted the couple leaving Super Bowl LIV last February 2020. And they look pretty inseparable!
Fans are going gaga over the news since they only wish for their idol's happiness. The singer and actress was known to be engaged several times in the past, particularly to Christian Carino in 2019 and Taylor Kinney in 2016. But alas, the wedding bells did not ring for either engagement.
In 2019, she was also rumored to have been secretly dating her A Star Is Born co-star, Bradley Cooper. However, both celebrities denied this claim.
Ben Simmons & Kendall Jenner
The Jenner sisters seem to be rekindling their love with their past beaus. One example of this is Kendall Jenner and NBA star Ben Simmons, who are said to be making time for each other despite their busy schedules. Jenner reportedly missed Simmons after he was in the NBA bubble for months.
After his team got eliminated, he was seen to be reunited with Jenner. Sources say that they have been inseparable ever since.
The Runner-ups
Here are some of our celebrity couple runner-ups!
Adrian Brody and Georgina Chapman
Michael Johnson and Anna Camp
Roger Mathews and Danielle Miele
Pete Jonas and Avril Lavigne
Alex Greenwald and Phoebe Tonkin
Timothee Chalamet and Eiza Gonzalez
Gurki Basra and James Adolphus
Josie Canseco and Logan Paul
Thomas Kail and Michelle Williams
Indeed, 2020 has been an emotional rollercoaster. Add to this the shock these surprising couples gave us as they made headlines. Here's hoping that these lovely couples stay happy!