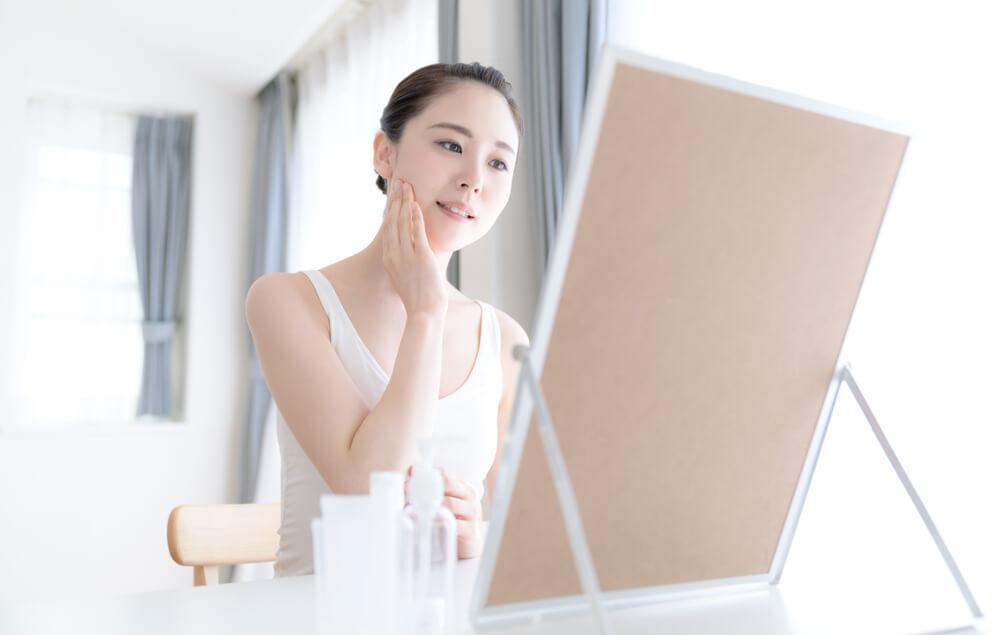 From the most upscale beauty shops on Rodeo Road to the Walgreens down the block, Korean beauty products have become the new Covergirl. For those who want to become K-beautiful, here are some of the latest skincare tricks of the Korean trade. 
Ten Second Rule
Westerners know the 10 -second rule to refer to the time it takes for food dropped on the floor to turn into something that you wouldn't feed to your dog. Koreans know it as the time they have to apply moisturizer and toner after they leave the shower, before their pores begin to close. The steam in the shower opens the pores, allowing them to absorb the product easily, increasing its effectiveness. Soak it up while you can!
Double Cleanse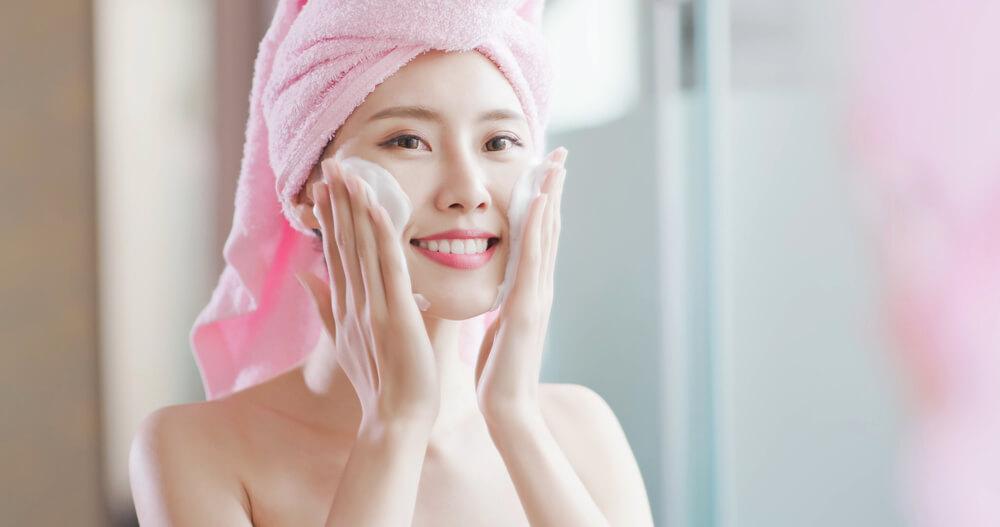 We all love stay-on makeup, but, ideally, we'd like to be able to get it off at some point.  Start with an oil cleanser to break down makeup, remove dirt and excess oil. Follow it up with a foam cleanser that will address your particular skin type, preferably with an added exfoliant, moisturizer, or anti-acne ingredient.
Air Dry 
It's time to throw in the towel. Do you know how much bacteria collects on those things? That's a rhetorical question, and no we don't know the answer, but let's just say enough to make us uncomfortable. And even if you do get all that bacteria off by washing it, you still have all the chemicals from the detergent to damage your fragile skin. For us, it's Team K all the way. We're ditching our towels and opening our pores to new ideas.
A Facial Massage
Want to treat yourself to a little Korean massage?  Gently massaging your skin while applying a product can reduce puffiness, increase blood flow and improve overall skin health. Rub toners, serums, and moisturizers into your skin using circular motions. For best results:
Massage from the neck upward toward the chin

Massage from the lower jaw to the earlobe

Massage from the chin to the earlobe

Massage from the outer corner of the lips to the ear

Massage from the fleshy part of the nose to the temple

Repeat the last four steps going in the opposite direction

Massage area around the nose

Massage forehead
Hang Wet Towels
No, we don't mean this as in "putting the heads of all the joy killers in nooses."  We mean this in the most literal terms. To prevent dryness in a room, hang your damp towels instead of a humidifier to maintain moisture in the air during the drier months. Remember, hydration is key to supple skin.
Mouth Exercises
It may not be your best look but doing mouth exercises is a sworn-by K-beauty ritual that dates back ages. One way to do them is by reciting you're a,e, i,o,u's overdramatically, which is known to engage the muscles in your face to tighten skin. But if the vowels are so not doing for you, there are devices you can buy to help you put your pout in place for a stretch.  
Sheet Masks
From K-Pop rappers to Instagram snappers to dedicated zit zappers, everyone's in the know about sheet masks. What may be less commonly known is the fact that Koreans have been using sheet masks for years as an essential step in adding hydration and restoring brightness to their skin. Selfie accessory or beauty accessory, these skin plumping masks can be found sold individually or in multipacks and are safe for daily use.
BTW, we think we should tell you that we're just effervescent about the Bionyx Platinum Foaming Sheet Mask. This foaming facial treatment brings new energy to tired skin, delivering age-defying platinum, brightening food extracts and invigorating oxygen bubbles to the skin's surface, rejuvenating tired skin. Come for the foaming fun and stay for the amazing results. We did, and we're all the younger-looking for it.
https://www.instagram.com/p/BwDJGo2Hrxy/
Overnight Masks
Nighttime is the time when it all goes down. For your skin that is. While we sleep, our skin cells are busy kicking out the old cells, bringing in the new cells, and recovering from the multitude of skin sins we commit during the day, knowingly or by default. Either way, using a mask during those dark hours of increased cellular activity is the Korean go-to for correcting tired and dull skin overnight.   
Use Blurring to Create Photoshop Perfection
Roll out of bed and thinking you wish you didn't "wake up (that) way?" We get it. Not everyone wakes up looking flawless. Fortunately, there is an ancient Korean blurring trick (more commonly known as one or more several smart coverage products and a makeup brush) that will wipe and blur away those undesirable imperfections toot-sweet.
Bonus tip:   Use an air cushion foundation, a Korean signature cosmetic product, to blur like a pro. The formula flexes between ultra-sheer to total coverage with each application, and without ever creating a heavy look. 
Apply Essence Between Layers of Moisturizer
You know what they say: "Moisturize, moisturize, moisturize." But, according to K-Beauty wisdom, its, "Moisturize, essence, moisturize." Many Korean women believe that applying an essence is key for sealing in the nutrients from your daily cleansing.  These mild nutrient-filled skin hydrating solutions are applied after cleansing and before adding the serum. Top off with a moisturizer for maximum skin elasticity.
Use A Charcoal Sheet Mask
In South Korea, sheet masks are the new Kleenex (in terms of the way Korean women go through them, that is). But ask any of those K-beauties what sets one apart from the rest and the answer will invariably come back "charcoal." Perhaps the most popular type of sheet masks, charcoal detoxifies and exfoliates your skin in 10 to 15 minutes.
https://www.instagram.com/p/BzbKG6MBWPr/
Exfoliate Using A Washcloth Soaked in Hot Water
Can't wait to get your weekly exfoliation fix? Stave off your cravings by using a nubby washcloth soaked in hot water to massage your face, using circular upward moving strokes, every day.
Ampoulize Sparsely, Benefit Amply
 If serums are the gold standard in skincare, then ampoules are the double platinum. Ampoules contain the highest concentration of active ingredients to get the most dramatic results in the least amount of time (think serum on steroids).  Ampoules offer a range of skin benefits, from boosting collagen to calming inflammation to restoring essential vitamins and nutrients to the skin.  
Bring out the Natural Flush of Your Lips
Looking for the perfect color for your lips? It's likely to be the one you already have. By enhancing your natural lip color, not only will you keep your pure pout, but your complexion will appear younger and more vibrant as well. 
Try A Lip Tint Oil
And if a hint of tint is more your speed, why not try a lip tint oil? These nutrient-rich oils spread like butter onto your lips, adding a sheer pop of color with zero stickiness. Come for the perfect color, stay for the even application and a lush finish.
Gradient Lips
Want to look like you've just sucked on a cherry lollipop without the possible risk of tooth decay? Gradient lips are meant to give that "just bitten" effect by using a darker color concentrated in the middle of the lips and fading out along the edges. To achieve the look, paint on tint within your natural lip line or just dab it on the center of your lips. Your finger is the best tool for it, so it's hard to mess it up.
Drink barley tea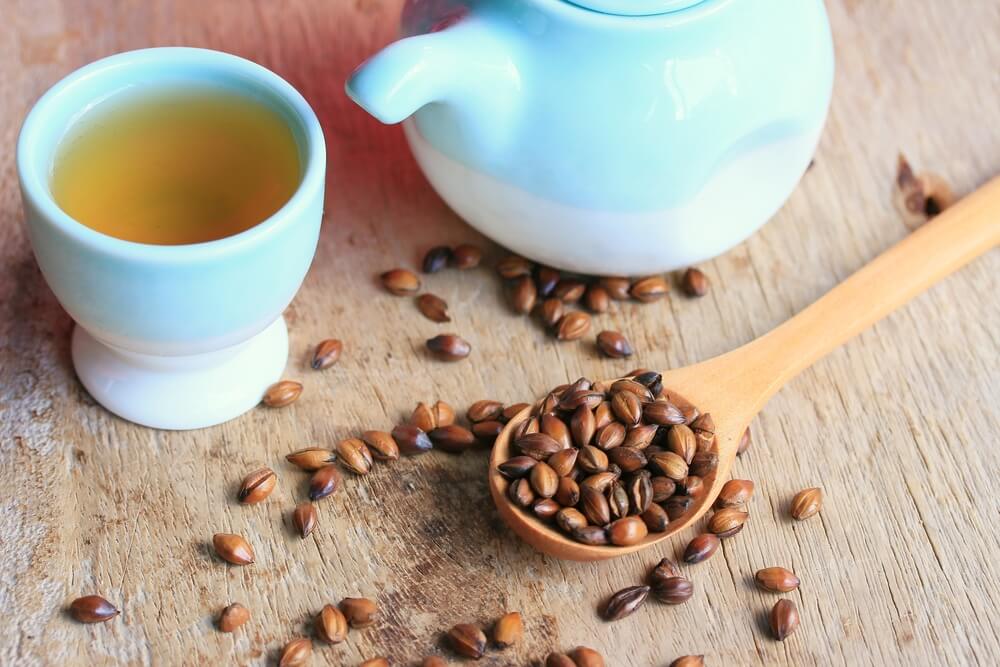 Think that green tea is the only Asian tea on the block? Word has it that mama's been feeding baby girl this stuff right as soon as she's ready for the bottle. Roasted barley tea is served to Korean babies from birth to fortify their skin and overall wellbeing. It's rich in antioxidants and one study showed that drinking it can boost blood circulation.
The Skin Diet
If it's true that we are what we eat, then by K-beauty standards we should all be kimchi with pepper, garlic, ginger, and scallion. This spicy cabbage is fermented, which means it's a probiotic full of antioxidants and health benefits.
K-Pop Cat Eyes
Not only do they sing and dance, but their eyeliner skills are downright enviable. What makes K-cats so cool is that they follow the natural shape of the eye, rather than a dramatic sweeping cat-eye look. To feline your eyeliner the K-Pop way, check out this K-Pop inspired Eyeliner Tutorial.
Glass Skin
"Mirror, mirror on the wall, who's the fairest of them all?" In Korea, that would be she with the glassiest skin. Glass skin refers to the Korean skin goal of achieving luminous, translucent, poreless, (glass-like) skin, sort of like achieving zen for a yogi. To get the look:
Start with a double cleanse
Moisturize like it's going out of style
Use a highlighting lotion as a finish.
Hold Your SPF Close and Your Sun Visor in Proximity
Korean women are no fools. They know that the sun can harm your skin indoors, pass through clouds, and even reflect off snow and ice in the wintertime. Which is why you can bet those milky complexions don't come from SPF alone. While the use of sunscreen is an integral part of the K-beauty, so too is the use of protective gear.  Korean women are known to drive around in evening gloves and don full-face covering visors to protect their skin from sun damage.
Use Your Rice Twice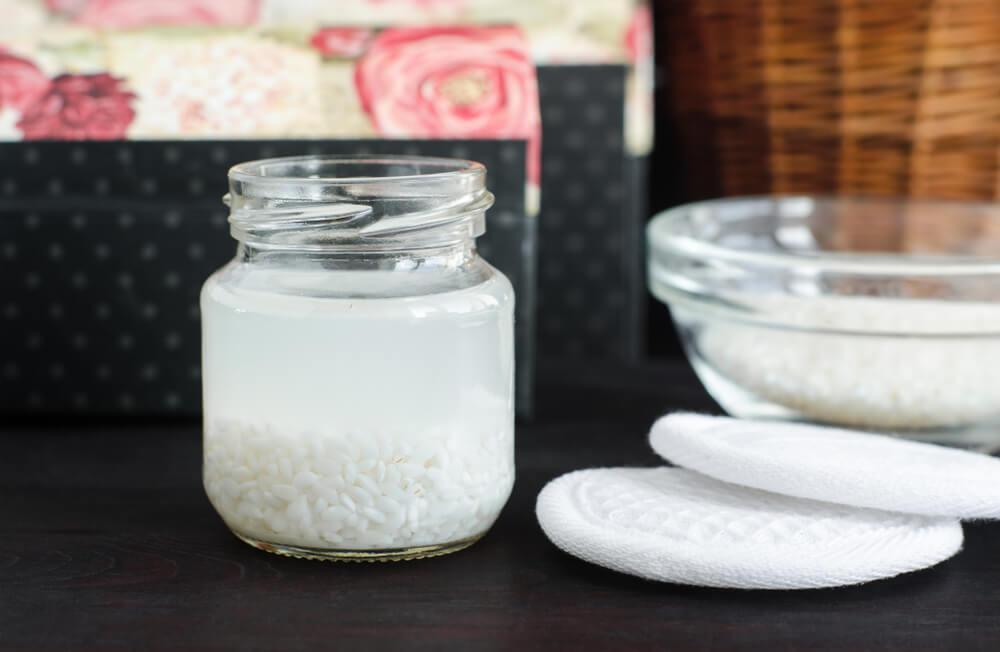 Ok, well maybe not the very same grains, but Korean women have a long history of making their rice do double duty. Rice water is a natural moisturizer that helps to slow aging, reduce dark circles and spots and brighten skin. If you have rice in your kitchen, let it soak for 10 – 15 minutes, mix it around and use the milky water as a pseudo toner.
Detox Your Privates
If you're looking for some real "me-time," why not do like Gwyneth Paltrow and get a vaginal steam in? Vaginal steams, a.k.a. chai-yok, is the process of sitting naked on an open stool above a steaming pot of water with medicinal and aromatic herbs, such as mugwort, for 30-45 minutes. The treatment is believed to help with infertility problems and keeping hormones in balance.