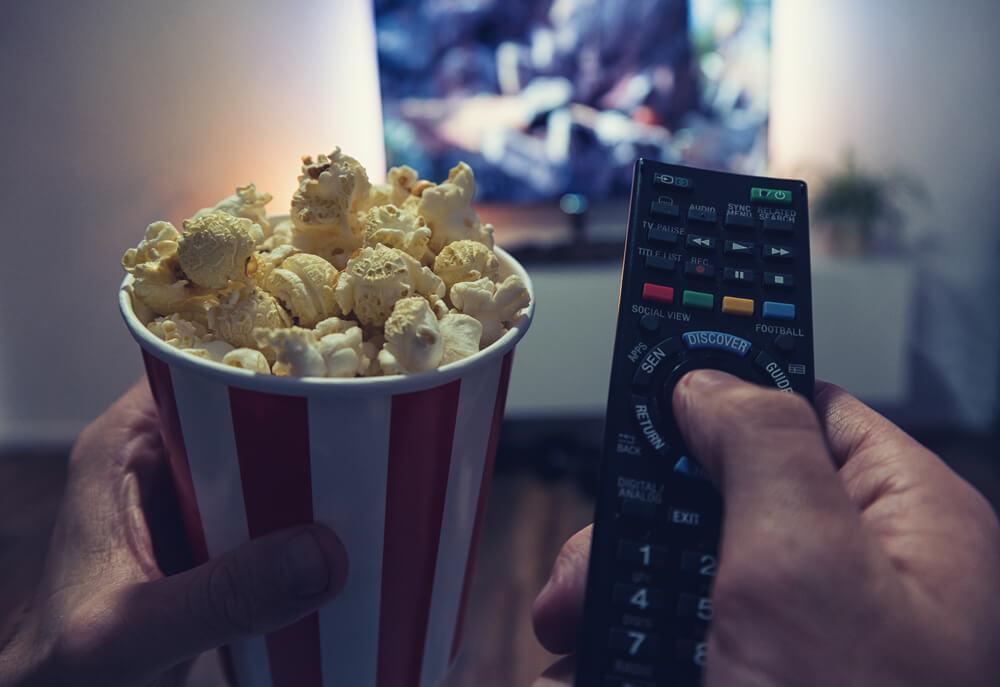 It's unimaginable that in the 21st century, discrimination based on sexuality still exists. Despite a good number of societies and governments making positive steps towards fully embracing LGBTQ members, statistics still show the kind of discrimination that these people face at workplaces, places of worship, their homes and the society at large.
On the movie front, stories that tell of the groups' plight have been rare in the past. However, with time, filmmakers and the media have been bringing these stories to our screens more and more each day. 
To help you understand the history, subcultures, love, joy, and struggles of the group, here are 12 LGBTQ films you need to watch.  
Desert Hearts (1985)
Considered a pioneer film with a lesbian story, Desert Hearts is a classic LGBTQ film. At the time, storylines in which a lesbian couple found happiness at the end were uncommon in wide-release films. It was directed by Donna Deitch, an out American filmmaker.     
The film is based on Desert of the Heart, a 1964 novel by Jane Rule. It tells of a love story between two women in 1950s Reno, Nevada. Professor Vivian Bell arrives at a ranch awaiting her divorce. With time, she finds herself drawn sexually to ranch owner's daughter Cay Rivers, a free-spirited lesbian.
This was Patricia Charbonneau's debut role, for which she received a nomination for the Independent Spirit Award. She played Cay while Helen Shaver portrayed Vivian, winning the Bronze Leopard award during the 1985 Locarno International Film Festival. 
The film went on to be nominated twice during the 1986 Sundance Film Festival and won the Special Jury Prize- Dramatic.  
Paris Is Burning (1990)
Drag ball culture was a big part of the LBGTQ movement in the 1980s. To chronicle this Golden Age of drag competitions, Jennie Livingston made the documentary film 'Paris is Burning'. With the film involving Latinos, African-Americans, gays and trans communities, it's considered an eye-opener into the subculture. 
The film cuts across gender, race, and sexuality. It took over 75 hours of recording before it was edited to 78 minutes. It documents queens who were famous during the era, including Willi Ninja, Venus Xtravanganza, and Pepper LaBeija. Due to its historical significance, the Library of Congress had it preserved in 2016. 
Among many themes, it showcased aspects of drag culture such as voguing, fashion, language, and music. The nonfiction film has won over 10 awards to date and, to this day, gay and trans youth people use it as an organizational tool. Across the board, the film has positive reviews with IMDb users giving it a score of 8.1/10.    
The Adventures of Priscilla, Queen of the Desert (1994)
This is another classic film that showcases the lives of drag queens and transgender women. 
The film is set in the Australian desert, where Anthony (Hugo Weaving) and Adam (Guy Pearce), as drag queens, travel with Bernadette (Terence Stamp), a transgender woman. The trio journey from Sydney to Alice Springs for a drag show. Their large tour bus is christened 'Priscilla, Queen of the Desert', which gives the movie its rosy title.    
Along the way, they perform for Aboriginal Australians. Not all encounters turn out to be friendly though; during some of the stops, they are met with violence, vandalism, and homophobic attacks. However, the writing is upbeat, leaving the viewer rooting for the happy trio.
Priscilla, as the movie is shortened to, was a success at Australia's box office. It earned and an estimated thirty times its production budget of US$2 million. Among other accolades, the comedy-drama won 4 Academy Awards.   
Boys Don't Cry (1999)
If you want to experience a film that explores the ordeal that trans men face, then this is your kind of film. It's based on the life of Brandon Teena, a trans man whose lifestyle led to his rape and murder in 1993. The film also helped to illustrate some of the legal and medical bias that the LGBTQ community faces.
Academy Award winner Hilary Ann Swank portrayed Brandon. The plot follows a trans man searching for his identity in a close-minded society. While Brandon is sympathetic and emotional, the reality around him is that of discrimination, gender dysphoria, and violence towards trans. 
This was director Kimberly Peirce's debut feature film, for which she was honored by the National Board of Review as Best Directorial Debut. The film was one of Hilary Swank's best works to date; she won over 20 awards for it, including an Oscar for Best Actress and a Golden Globe Award for Best Lead Actress in a Motion Picture.     
Brokeback Mountain (2005)
Brokeback Mountain is among critically acclaimed movies with a cast of famous superstars and a leading film director. It tells the story of two cowboys falling in love in 1960s Texas. It stars Heath Ledger as Ennis Del Mar and Jake Gyllenhaal as Jack Twist, among other cast renowned actors such as Anna Faris and Anne Hathaway.   
Fans and critics still argue about the true sexuality of the main characters years after the movie hit the cinemas. The confusion is brought about by the fact that both men end up marrying women.    
However, according to the late Heath Ledger: "I don't think Ennis could be labeled as gay. Without Jack Twist, I don't know that he ever would have come out… I think the whole point was that it was two souls that fell in love with each other", as quoted by Time Magazine-sentiments which were shared by Jake as well.
The film was an instant hit, grossing over $170 million and winning 3 Academy Awards and 4 Golden Globe Awards. 
Milk (2008)
Milk is the dramatization of the life Harvey Milk, the first openly gay person to hold a public office in California. Set in the 1970s, it follows Milk, played by two-time Academy Award winner Sean Penn, as he vies four times to become an elected city official. 
Amidst resentment and hatred due to him being gay, he finally wins on the fourth attempt in 1977. Once in office, he continues with gay right activism and develops a 'seemingly' good relationship with his would-be killer, San Francisco Board of Supervisors member Dan White-played by Josh Brolin. 
The film received eight Academy Awards nominations, winning two; Best Original Screenplay and Best Actor for Sean Penn.       
Pariah (2011) 
Pariah is a coming of age LGBTQ drama film about an African American teenage girl. The story revolves around Alike, a 17 year-old New Yorker, as she explores her sexuality. The titular character is played by Adepero Oduye, a Nigerian-American actress who also had a role in biopic 12 Years a Slave.
Coming from a conservative family, Alike faces the dynamics of coming out. Her conservative mother disapproves of her relationship with openly lesbian and free-spirited friend Laura. Instead, she tries to push Alike to a church girl with unintended consequences.
The movie received positive reviews with Autostraddle, a leading feminist weblog, ranking it at number 6 on its list of best 102 lesbian films of all time. Among its accolades, it won the African-American Film's Critics Association award for Best Independent Film.
Blue Is The Warmest Colour (2013)
A lesbian relationship can be passionate and even heartbreaking, as seen on the French film Blue is the Warmest Colour. It's the story of a typical boy-dating high schooler who falls for an older female student. You get to see the ups and downs of their love as Adèle, the main character, grows into adulthood. 
This coming of age romance film was directed by Abdella Kechiche and is an adaptation of the graphic novel by Julie Maroh. The film stars Adèle Exarchopoulos as the lead character, alongside Léa Seydoux, as Emma. 
The film won 2 awards at the 2013 Cannes Film Festival. In total, it won 39 various awards from 96 nominations.    
The Normal Heart (2014)
This is another LGBT film with an impressive cast of famous movie superstars. Its cast includes Mark Ruffalo, Matt Bomer, Julia Roberts, Jim Parsons, Taylor Kitsch, and Alfred Molina. The film follows LGBT rights activist and writer Ned Weeks as he promotes HIV-AIDs awareness in a society that would rather turn a blind eye.
Set in the early 1980s, the film showcases the divisions in a society that is in the middle of a crisis: The activists can't agree on the best approaches, the government is indifferent and the mainstream media is openly biased-all the while, the gay community continue to suffer as the disease rages on.
The lead character is based on Larry Kramer, an author, and longtime LGBT rights activist. You get to see the heart-wrenching crisis from the eyes of an openly gay man who watched as the diseases spread among his friends in the 1980s.              
I Am Michael (2015)
I Am Michael is a biographical film based on '"My Ex-Gay Friend", a New York Times article written by Benoit Denizet-Lewis. The film stars Academy Award nominee James Franco in the lead as a gay activist turned Christian pastor-after renouncing homosexuality. 
The film comes with an A-lister cast, with the likes of Zachary Quinto, Emma Roberts, and Charlie Carver. In the biopic, Michael Glatze (Franco) walks away from his boyfriend and family as he finds a new purpose on the pulpit. The news attracts national media attention and elicits discussions on the meaning of being gay. 
For their roles, Franco, Quinto, and Emma each won a FilmOut Audience Award. The film's director Justin was nominated for the Best First Feature Award in the 2015 Berlin International Film Festivals. 
LOEV (2015)
LGBTQ lifestyle is still yet to go mainstream in most parts of the world, especially in most Asian and African countries. LGBTQ films from these countries offer a chance to learn about the struggles faced by those who are viewed as different. LOEV is one such film, with the production and casting done in India. 
It's directed by Sudhanshu Saria, a graduate of New York's Ithaca College. It tells the story of two childhood friends on a weekend getaway. Jai (Shiv Panditt) is a Wall Street businessman while Sahil (Dhruv Ganesh) is an India-based musician. 
While both share a mutual attraction, the pushes and pulls of their society can be felt in how they explore their feelings. The film won the 2016 Tel Aviv Film Festival award for Audience Award-Best Feature. Loev is currently showing on Netflix. 
Moonlight (2016)
Moonlight is a dramatic all African-American movie, written and directed by Barry Jenkins. This coming-of-age drama is based on the play by Tarell Alvin McCraney. It shows the struggles of maintaining masculinity as a homosexual in a black community. 
The film was acclaimed for its cinematography and unique storytelling. The plot lets you walk with the main character through three important stages in his life; youth, adolescence, and adulthood. Trevante Rhodes leads the cast of black actors, which also includes André Holland, Naomie Harris, and Mahershala Ali.     
Moonlight was a box office hit and the talk of Award ceremonies in 2016 and 2018. It was nominated 279 times and won 155 awards. In particular, it won 3 Oscars, with one going to Mahershala Ali for Best Supporting Actor-his first.
For the LGBTQ community, having equal opportunities is still a constant struggle. Among the many efforts put to bring the community's plight closer home is the creation of more LGBTQ media. The film industry has certainly not been left behind; the above films are a reflection of every aspect of their lives and the struggles they face each day to fit in.