Wednesday Afternoon with Resveralife: Product Review
|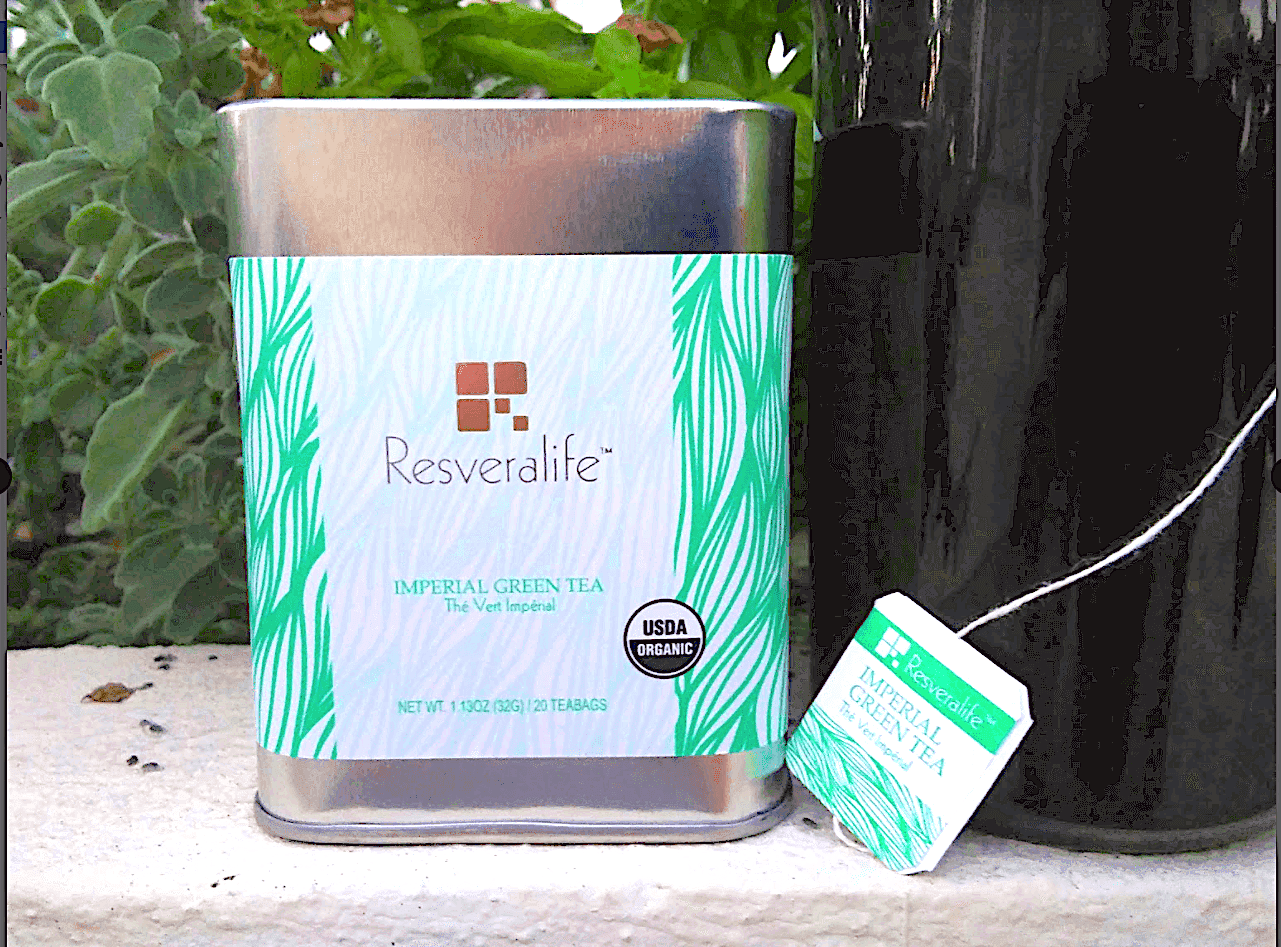 Wednesdays, some call this day hump day, and in Puerto Rican Spanish we say it's the belly button of the week (ombliguito de la semana). If you work Monday to Friday and/or study, Wednesdays can be a bit of a struggle, and the struggle is real.
I have a few ways of dealing with Wednesdays:
Learn, do or taste something new (like tea)

Pour myself some whisky and watch

Empire

Do some stretching, yoga and/or meditation
Last Wednesday I decided to go for options #1 and #3 (I watched Empire on Thursday). I had just gotten the Mandala Mat, the White Gardenia Scented Candle  and the Imperial Green Tea from Resveralife, so I got into some comfortable yoga pants (fact: yoga pants are amazing) to try them all out.
The Pretty Mat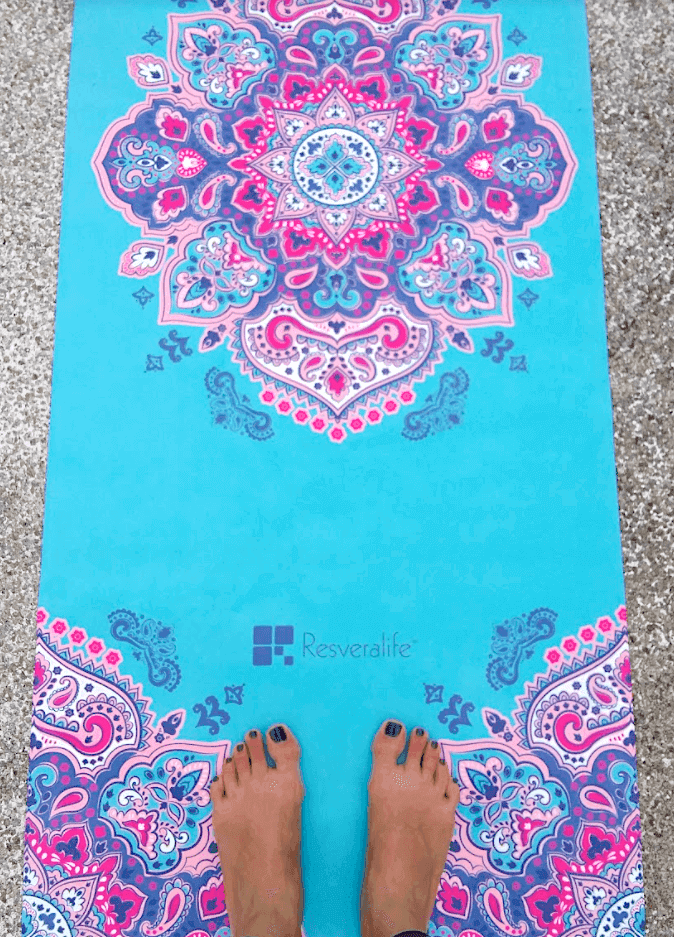 First, I stared at the beautiful and colorful mandala design. Now, if you're reading up on mats and candles you've probably heard the term mandala before. But just in case you haven't, let's talk a bit about what a mandala is. The word mandala is a Sanskrit (the ancient language in Hinduism) term that means "circle" or "discoid object". Used in Hindu and Buddhist tantrism for the performance of sacred rites and as an instrument of meditation.
Mandalas in China, Japan and Tibet represent two different aspects of the universe:
Garbha-dhatu, from the one to the many.

Varja-dhatu, from the many into one.
Sometimes mandalas are associated with a palace. In the center is the palace, which has four gates oriented to the four quarters of the world, located within several layers of circles that form a protective barrier. Each layer symbolizes a quality (devotion, strength) that one must obtain before entering the palace.
Other times mandalas can represent one or more deities (gods or goddesses). You can spend a long time looking at a mandala, and the beautiful complexities of the forms and colors.
This mandala design with the heavenly blue background and the pink and purple details left me smiling. It's so pretty I left it open, didn't even roll it up (that's a big deal for me, I don't just leave things laying around).
Normally I would do my yoga, meditation or stretching inside my apartment because my other mat (I'm not using it anymore, it is a thing of the past) was good but wasn't cushioned enough to take it out to my terrace or balcony.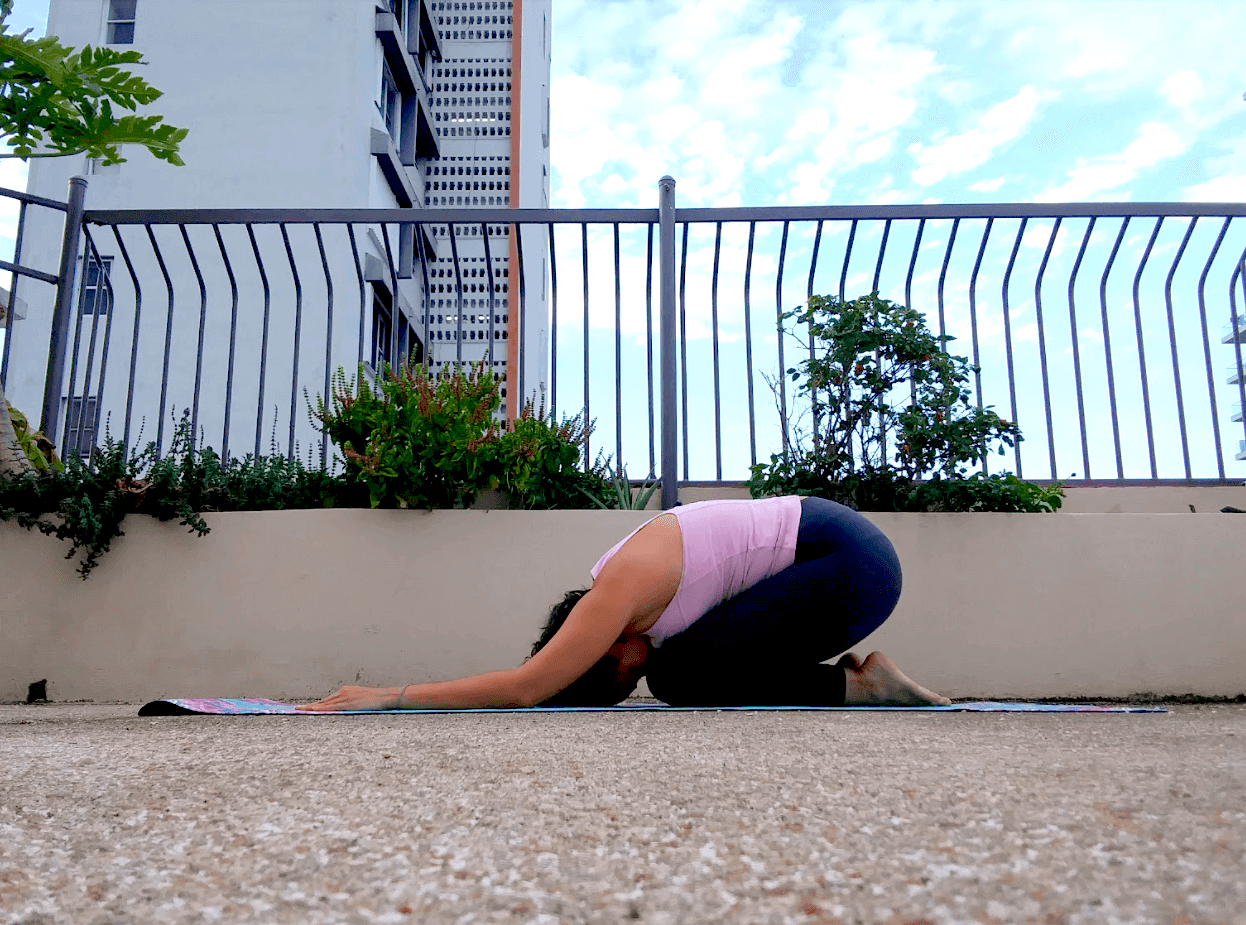 As soon as I opened the Mandala Mat I noticed it was heavier than the one I had, I felt it and thought it might work outside. My terrace has a "stony" floor, when I started stretching and putting pressure on my wrists, knees and back, it felt great, not stony at all. I could do any pose or movement and it felt completely cushioned. That is a plus for me, since my left knee tends to get easily bruised and feel sore when I put too much pressure on it (childhood accident, I was quite the adventurer, even while sleeping).
I enjoyed the 80° afternoon sun and breeze (aaannd you're probably wondering where I live, hint: it's in the first paragraph), then decided to take it inside to try it out with the White Gardenia Scented Candle.
Once I laid the mat on the floor and lit the candle, I took a deep breath and took in the sunset light coming through my window (bliss). I played around doing bridges and then when I calmed down to do some meditation I noticed the mat was super soft, like really soft. I loved that it was so soft to the touch and didn't leave any marks on my skin, but still I never slipped or felt it was hard to grip.
How can it be so soft and still grip? It's made of:
Natural rubber
Microfiber
Another thing I like about this mat is that its machine washable and I can hang it to dry and not feel like I'm laying down on a bed of bacteria.
Oh, and of course, this mat is not only for yoga, meditation or stretching, it can also be used for Pilates and general exercising (and decoration too).
The Scented Candle
And then came the scent. That White Gardenia scented candle filled the whole room with a full but soft flower/citrusy scent. I liked it so much I've been using it all over the house (thankfully it has 30 hours of burn time), I just take it with me to any room I'm in (really, I took pictures of the candle everywhere, but I can't put that many images here, as some didn't turn out as well as I thought…).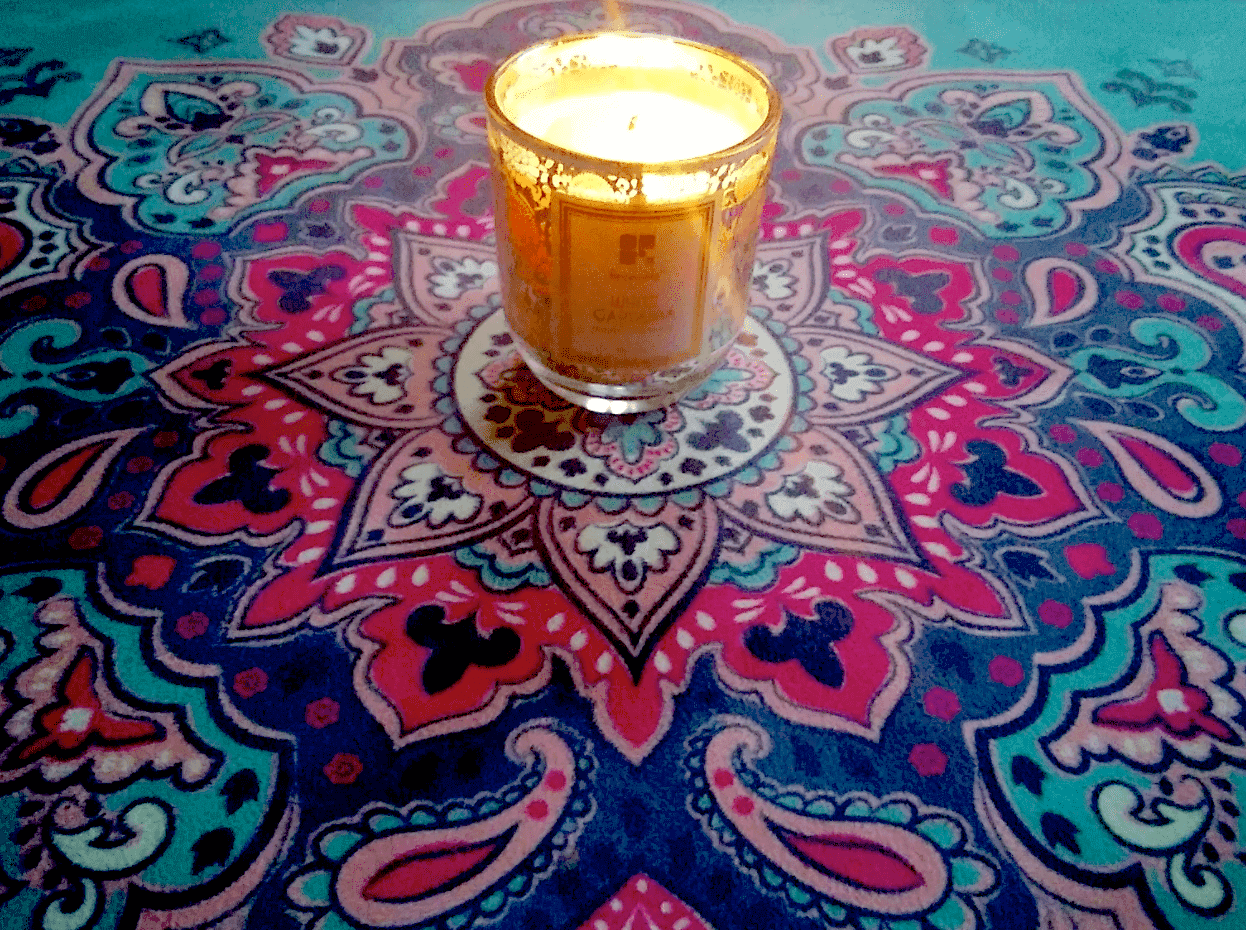 I like that it has a glass container, so I don't spill it everywhere (but even if some spills over its sort of oily so it's really easy to wipe off from anywhere), and it has some nice designs, so it can also be a part of your home and/or office décor. My suggestion, don't let the candle burn all the way to the bottom, it's easier to clean and then you can reuse the decorative container.
Here are other suggestions that will keep you and your candle safe.
Burning candle 101:
Don't leave a burning candle unattended

Don't let it burn for more than four hours non-stop (it'll last longer this way)

Don't put it near fabric or anything combustible

Put it on top of a heat and flame-resistant surface

When the candle has been burning for a while don't pick it up with your bare hands
That last suggestion will keep you from burning your fingers, when your senses are so calmed by the smell that you suddenly forget that the glass container might also be hot (it's happened).
Talking about the senses, my smell and touch sense were in a happy place after feeling the soft mat and smelling the lovely Gardenia candle.
You know how our five senses are all connected?
What we see, taste, smell, touch and hear trigger our memories of many things, places, events, people. In fact, smell is our most memorable sense. We remember smells for much longer than sights, sounds, tastes and feelings.
Well this candle reminds me of a classic 1930's bolero song named Dos Gardenias (two gardenias) by Cuban pianist Isolina Carrillo Estrada, sung by many artists over the years. After listening to the song at home I decided to end my wellness Wednesday with something I could taste.
Did you know that taste is reliant on smell?
Without smell it would be almost impossible to distinguish tastes between different foods and drinks.
The Tea (All T, no shade)
Thankfully for my senses, Reveralife's Imperial Green Tea smells as good as it tastes.
If you're thinking, well it's just green tea how different can it be? I have tasted many green teas, I really like tea, and they don't all taste the same.
Why? There are countless versions of green tea. They all come from the same plant, the Camellia sinensis, but differ in growth locations, cultivation, climate and other factors.
Green teas from China
:
Gunpowder

Long Jing (Dragonwell)

Pi Lo Chun (Green snail spring)

Snowy Mountain Jian

Hyson Lucky Dragon

Kai Hua Long Ding

Tian Mu Qing Ding

Xin Yang Mao Jian

Hou Kui
Green teas from Japan
:
Gyokuro

Sencha

Bancha

Matcha

Houjicha

Kukicha

Genmaicha
FYI- If you haven't heard, green tea is good for you.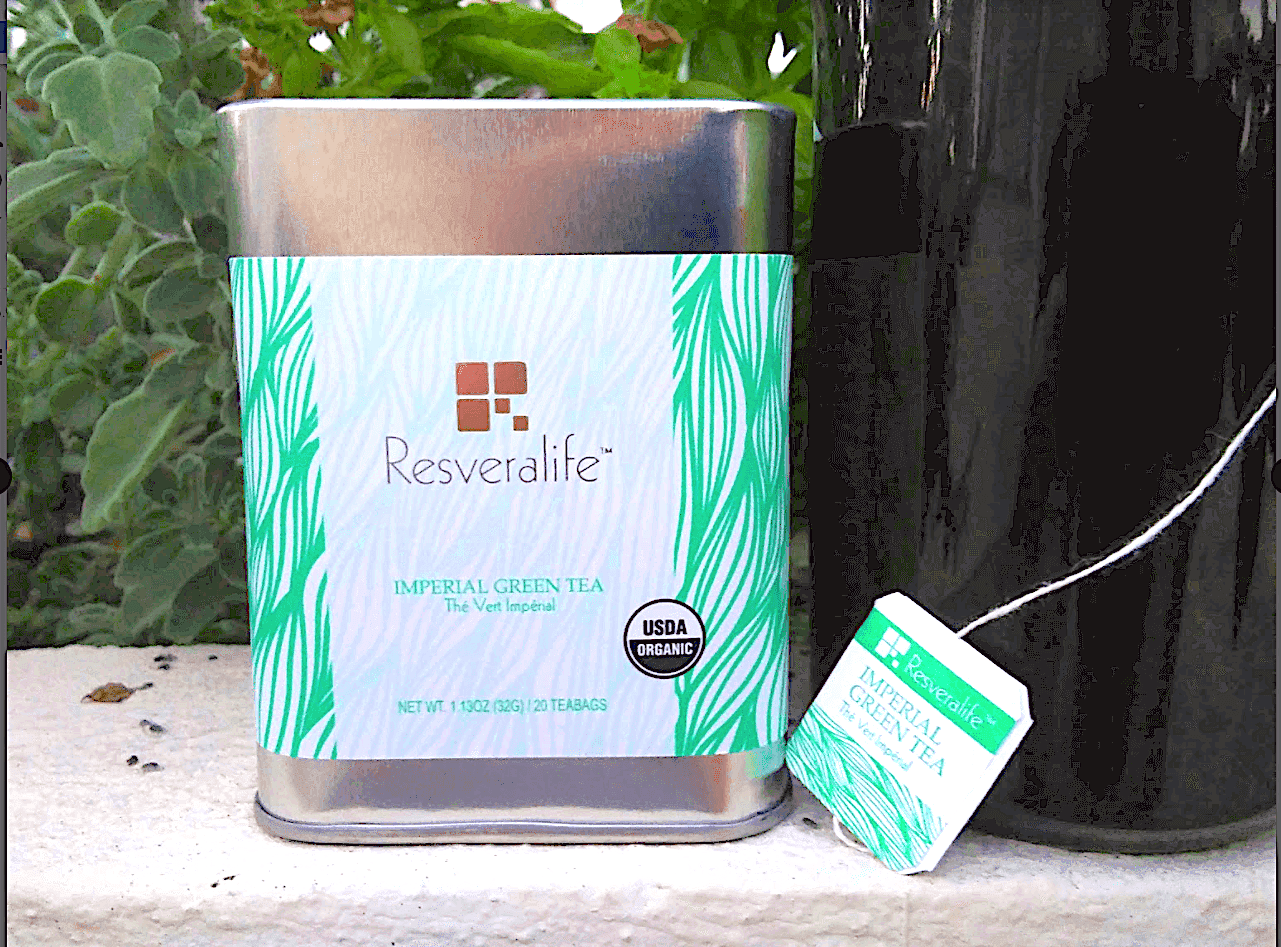 What's so great about green tea?
Catechins=Antioxidants that fight cell damage. The major group of bioactive compounds which contain characteristic polyphenolic compounds.
Green tea also:
Renews your energy (without a sharp downer)

Encourages clarity

Invigorates

Improves blood flow

Helps lower cholesterol

Helps prevent congestive heart failure

Helps prevent diabetes
What I really like about this organic green tea:
It's naturally low in caffeine

It comes in an air-tight tin container (which works great to keep the 20 teabags fresh and crisp, even in humid and hot weather)

The teabags are easy to open and are travel friendly

The container is nice, so I don't have to hide it and it's a great size for the office too
How to prepare the tea?
Boil some water (preferably filtered, in a cast iron, ceramic or stainless-steel teapot or small saucepan)

Pour into a mug (preferably ceramic)

Dunk the tea bag in, pulling it in and out draining it for a while

Let the tea bag steep so the tea can really get into the water (this is if you want a more bold and intense flavor)

If you dislike bitter flavors, throw out the tea bag before sipping
Skip the sugar and milk if you don't want to add calories

For a quick mix, add a cinnamon stick or a slice of lemon
Since where I live it can get hot and humid, I like to try different recipes for cold tea:
Ginger Green Tea
*This recipe is for friends and family party, you can adjust the quantities for a solo or couples party.
Ten green tea bags

Two-inch piece of ginger peeled and cut into thin slices

Three large sprigs mint

One small lemon, sliced

Four cups boiling water
Combine the ginger, lemon, tea bags, and mint in a heat-proof pitcher

Add hot boiling water, stir it, and leave the tea bag in for five to six minutes

Remove mint sprigs and tea bags

Leave it for a while

Add cold water and/or ice; this will make up to six glasses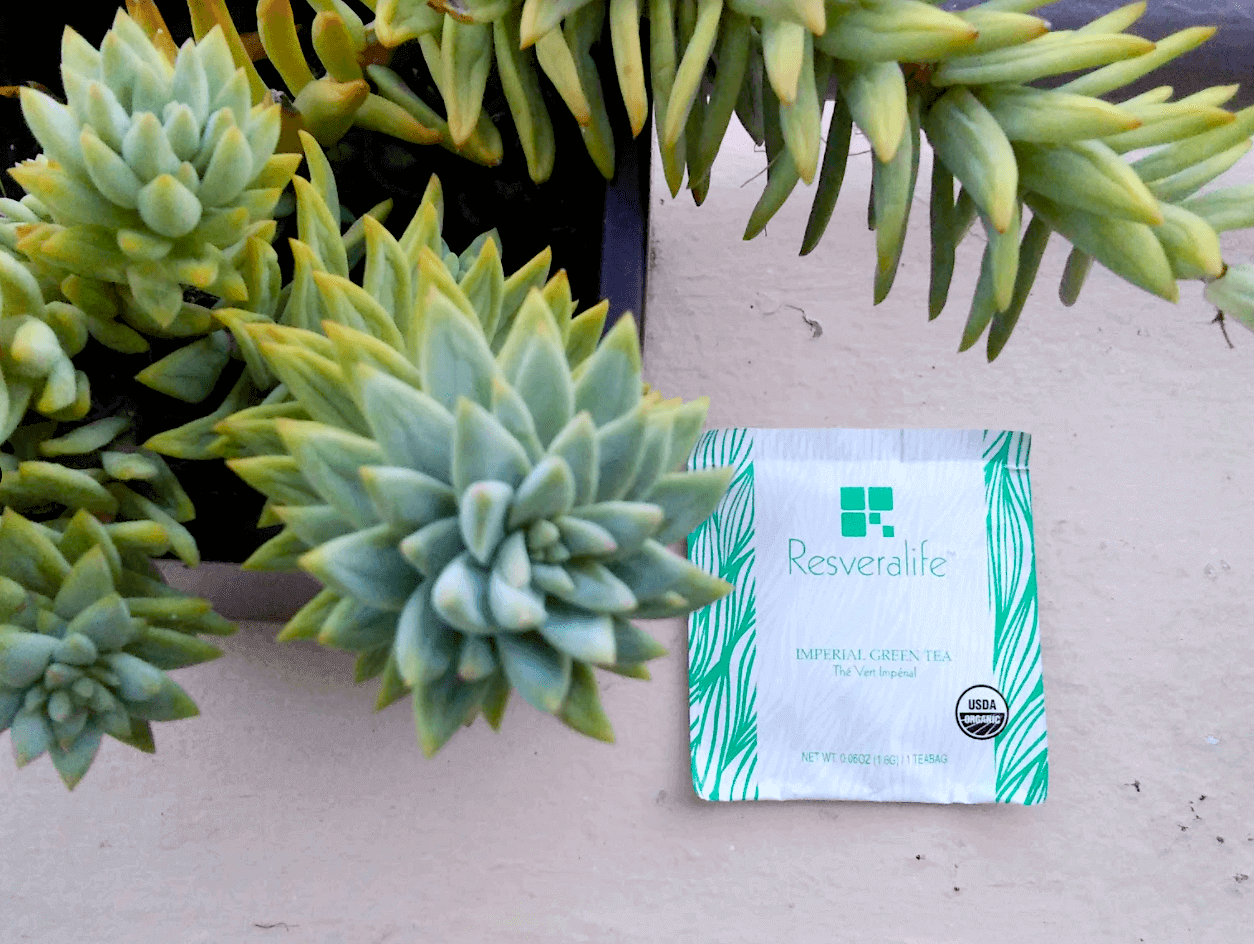 Carrot-Green Tea Juice
One large carrot

One green apple

Half cup baby spinach

Half cup kale

Half cup strawberries

One cup cold green tea

One knob ginger
Put ingredients in juicer

Decorate with a slice of strawberry

Enjoy
Green Tea-Fruit Smoothie
Two cups fruit (like pineapple)

One cup cold green tea

One tablespoon honey

One tablespoon lemon juice
Combine all ingredients in a blender until smooth, serve and be happy
If you like it hot, ginger and honey also work very well, especially if you're feeling under the weather. If you're feeling adventurous you can add a bit of mango juice like you would creamer to coffee.
Here is one recipe that's really popular in Autumn (or any day that's chilly):
Spiced Sweet Tea 
One cup water

Four cloves

Two cinnamon sticks

Two tea bags

One cup unsweetened apple juice

Two packets of a natural sweetener

Four apple slices
Boil the water, cloves and cinnamon sticks

Turn off heat, add tea bags and let it sit for 3 minutes

Take out tea bags, stir in apple juice and sweetener

Turn the heat back on and simmer

Pour the tea over two apple slices, strain the cloves and cinnamon sticks; makes two servings
You like the whole antioxidant deal, but like sweets and really don't care about calories? I got one for you.
Hot n' Spicy Chocolate Tea
Half cup milk (regular, soy, cashew, hemp, oat, whatever you prefer)

Half cup water

One green tea bag

One and a half teaspoon baking cocoa powder

One tablespoon sugar (preferably brown)

One teaspoon cinnamon

One teaspoon ground ginger

One teaspoon ground nutmeg
Boil the water and milk

Add tea bag and allow it to steep for 5 minutes

Take out tea bag, add the rest of ingredients

Decorate with some whipped cream sprinkled with shaved chocolate
You can also have a green tea cocktail, and you don't have to see it as cocktail, it can also be a tea remedy…
Green Tea Hot Toddy
Four ounces hot green tea

One ounce of honey

Two ounces Bourbon (others prefer brandy)

Cinnamon sticks and lemon peel for decoration
Pour in this order:
Tea and honey (until dissolved)

Bourbon and stir

Cinnamon sticks and lemon peel
With this cocktail/remedy recipe I leave you all and encourage you to try a Wellness Wednesday, for your overall happiness.