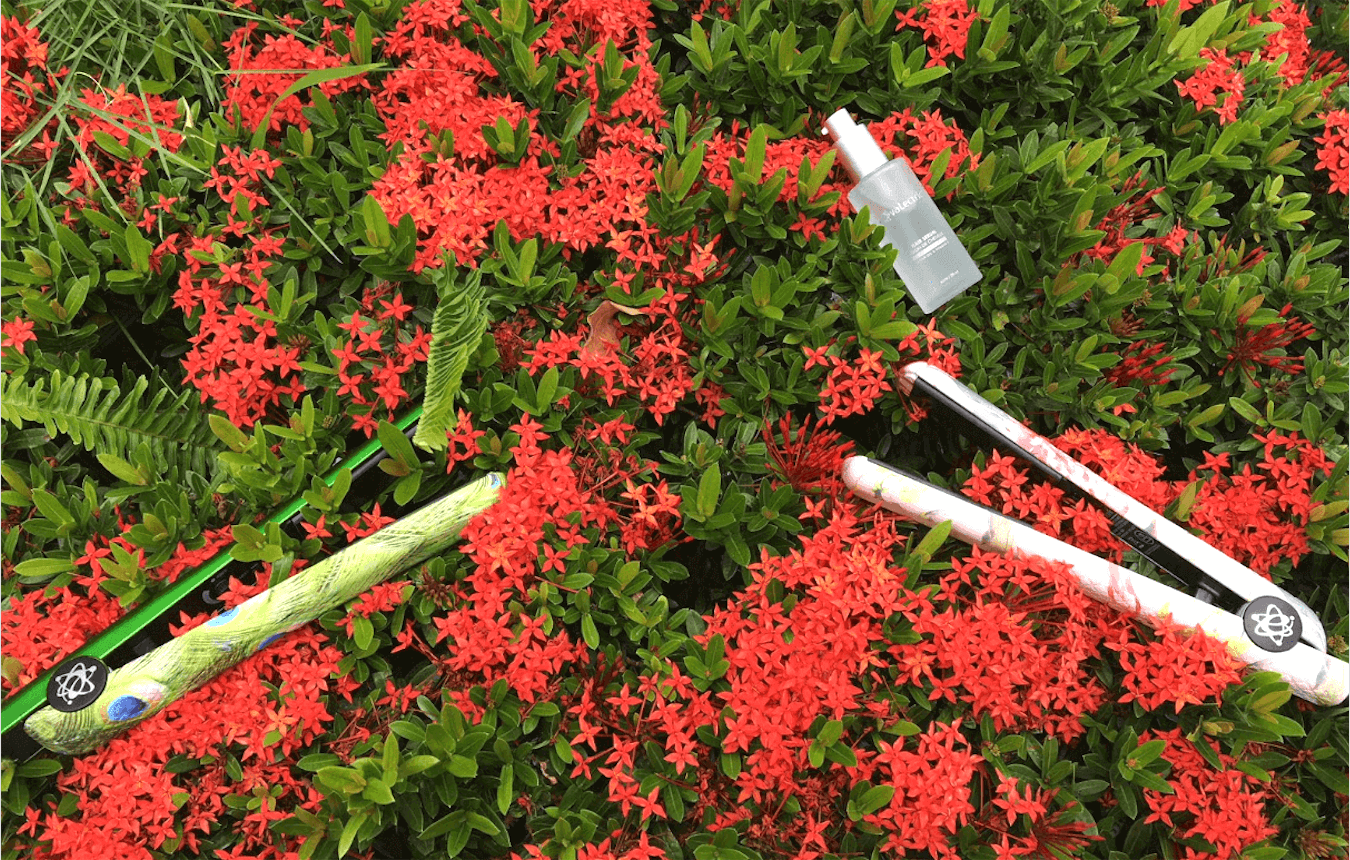 Hey you guys! Are any of you getting ready to go out and have no idea how to fix your hair?
Well, you're in luck. I'm here to help you guys out and also introduce you the new products in hair evolution: The Evalectric Peacock Classic Styler 1.25″ and Soft Touch Sweet n' Flower Professional 1.25″ with the Evalectric Hair Serum.
These are great for hairstyling every type of hair, from thin and straight to thick and curly. For this really cool, specific reason I took the time to use both straighteners and hair serum for two different hairstyles: waves and straight. I decided to use the Peacock Classic Styler 1.25″ to create a wavy look and the Soft Touch Sweet n' Flower 1.25″ for straightening my hair to create an easy day-to-day look.
But you guys may ask yourselves or wonder: what's the difference between these two straighteners? Why is it important to add a Hair Serum?
Let's Start with the Hair Serum
The importance of adding a hair serum is to create a type of protection or coat to the hair before using any type of hot tool, whether it's a straightener, blow dryer, curling tools, among others. It's also based in silicone and it's used as one of numerous type of solutions to defend or protect your hair from sun damage, exposure, among others. So, you don't have to necessarily use it when using a hot hair tool. Some may think that it's the same as using a hair oil, but it isn't because a hair oil works while penetrating to the cuticle while creating changes to the structure of your hair.
Unlike hair oils, a hair serum has more benefits: it helps the hair to be shinier, smoother, healthier and it causes less tangles. It actually happens to me a lot! OMG they are crazyyy! I sometimes would use a detangle brush that a lot of companies sell, so those do the trick. I have used both serums and oils before so my hair doesn't get that much crazy damage when straightening my hair. Don't get me wrong, I love the exciting feeling you get when buying/receiving new products to use so when I got the chance to try out this new hair serum, I had pretty high hopes.
Let me start off by saying that the product packaging is really high-end looking. I don't know if that was on purpose but it worked. It's a black box with gray and white lettering. The product itself is pretty big in terms of its size and with a protective shell around the body frame, so it won't break easily if accidentally dropping it. It has a super-rich smell and I really liked that, because that meant my hair would smell just as nice.
The Evalectric Hair Serum is infused with Argan Oil and FYI that also helps to smooth and leave your hair healthy and beautiful. It's also infused with Vitamin E which it's said to help with hair growth, prevents hair loss and helps the scalp circulation.
Before I went ahead and applied the hair serum, I read the instructions very carefully:
Use small amount on damp hair before styling

Style your hair

Re-apply after styling hair to seal split-ends and reduce fizziness.
But then I thought: Why use the hair serum alone?!!
That's when I decided to give it a try with these two straighteners: The Evalectric Peacock Classic Styler 1.25″ and the Soft Touch Sweet n' Flower Professional 1.25″. I wasn't going to use both at the same time. That would be stupid and not worth it. It's better, I thought, if I used one straightener for one hairstyle and the other one for another, right?! Yes, that's what I thought.
So, I decided to use the Peacock straightener to create some cute waves and the Flower straightener to create a straight looking style that we can all easily do. I started off with the Flower Soft Touch to straighten my hair and later on use the Peacock straightener to create gorgeous waves.
Evalectric Peacock Classic Styler
The Peacock straightener comes in a beautiful packaging as well and it lives up to its name: The Peacock. The top side of the product is covered by a beautiful and elegant (non-pixeled) print of Peacock feathers and a metallic-like color con the other side. I thought it was curious to create a straightener based on the colors and print of a Peacock, but according to whats-your-sign.com the Peacock "symbolizes integrity and the beauty we can achieve when we endeavor to show our true colors."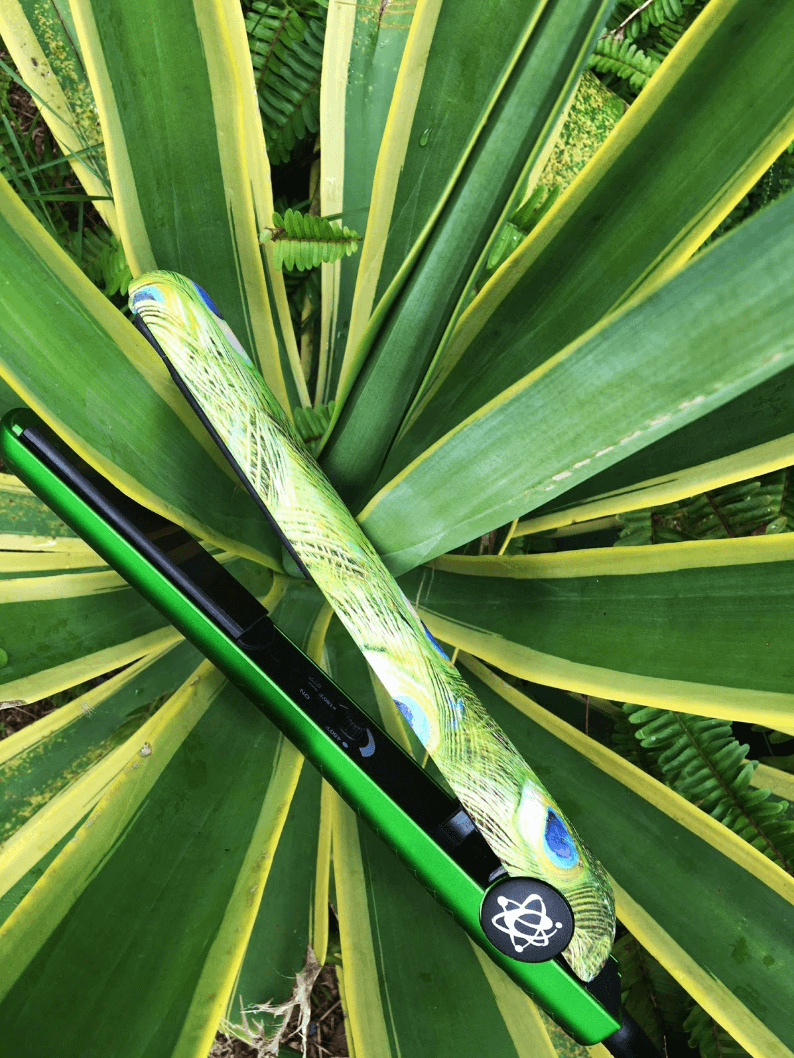 This Peacock Classic Styler, as they call it, helps to transform your hair from dull to glossy. In other words: from bad to GREAT. It also comes with a bunch of really impressive technological features like: Ceramic Plates, Negative Ion Technology, up to 450°F temperature, Satin coating and a 360° swirling cord (so you won't get tangled up while using it) and finally, a Warranty Card.
All these features help in many different ways. They assist on not pulling the hair, they don't provoke frizz, they allow you to style your hair in a more comfortable way so you won't pull it or create split-ends when finishing a hairstyle. It's also a 1.25″ size straightener, which is a comfortable size for styling, it's not the standard size (1 inch) and it's not super small ones either. It's big enough to straighten hair and help create other hairstyles.
Its Ceramic Plates are actually the ones with a 1.25-inch size, like I mentioned before, and they are also floating ones as well. That means that it works better on your hair with an easier way of movement. The Ion technology it features helps tremendously to reduce the amount of frizz that gets created when we use a hot tool for our hair. Those are NOT welcome in my hairstyling process at all and even though I've never been that familiar with Ion Technology, it does seem really helpful for these types of procedures.
And don't even get me started on how awesome the 360° Swirling Cord is. I have endless moments where I have gotten tangled up on a tool's cord and let me tell you, it isn't fun. At all. Do you guys know how helpful this 360° cord is?! It helped me get the styling movements down and I created my waves in a very essay, relaxed and comfortable way.  And the cord is very long as well so you're allowed to have some space from the plug and manage every movement better.
The Satin coating brings this beautiful glow to the look of the products. It's so shiny and sparkly that it makes it look very luxurious, expensive and high-end. The glow itself is very noticeable when opening the product, it almost referenced a metallic look at first. Maybe that's why I mentioned that previously, because it looks very metal-like-ish. You guys get it, I think. It's even noticeable in the image above.
The setting of the temperature can be used by all types of hair. I loved the fact that it didn't smell like it was burning my hair and it also heats up pretty fast, so you don't have to wait forever to do your hair.
How to Use
I did these really easy steps that all of you can definitely fallow:
Applied the Evalectric Hair Serum.

Heated up the classic straightener and waited about less than 2 minutes for it to heat because it heated up really fast.

I started creating the waves throughout my hair.

I would take a small section of hair and swirled the straightener around the piece of hair and wait about 3-5 seconds to let it go

After about 5-6 minutes I finished the hairstyle and voila! All finished.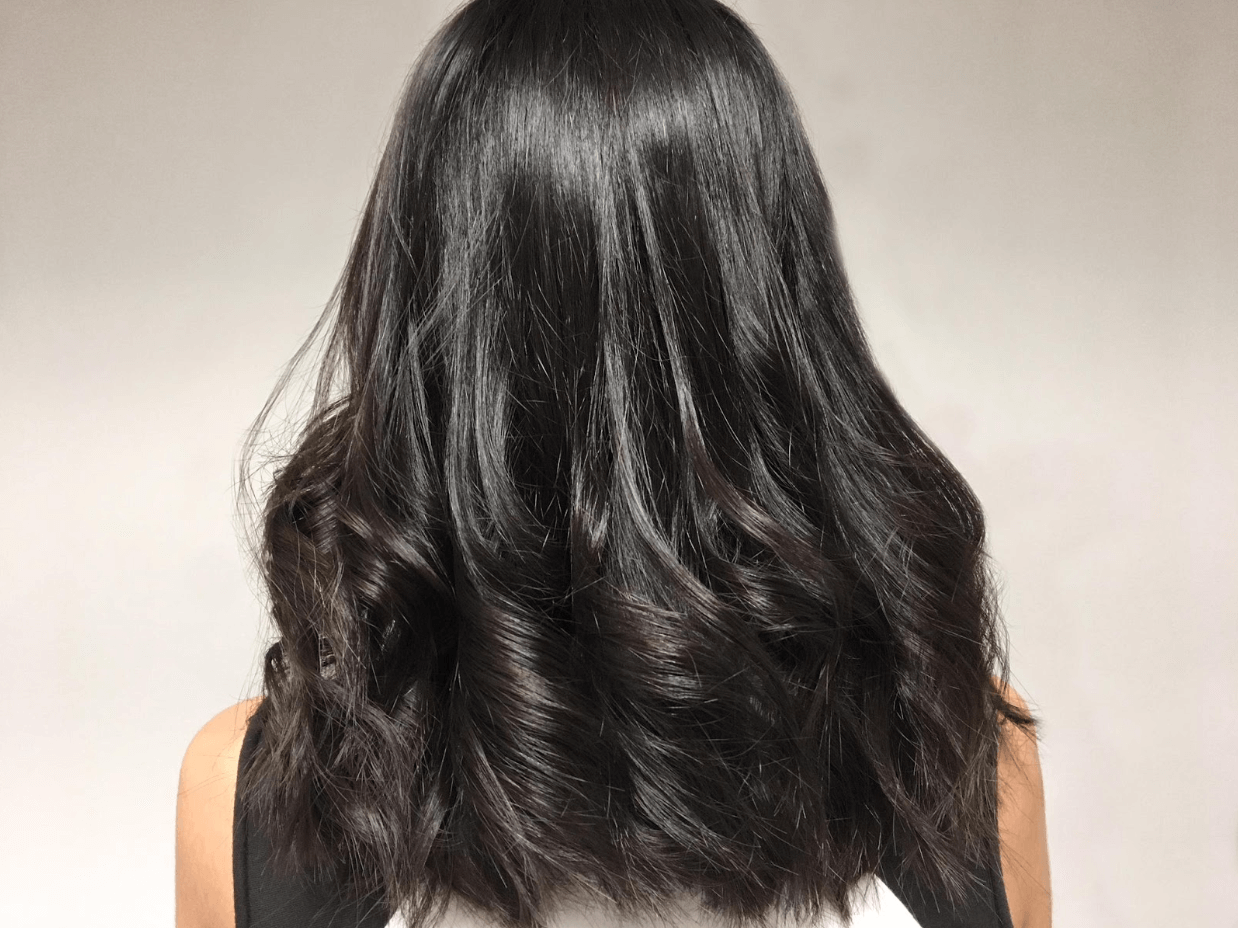 Pretty, right?!
I loved the fact that it was really easy for me to create them. They looked soft and healthy when I finished and stayed that way the rest of the afternoon. I managed to apply the hair serum after styling so the waves would look even better. It was a process, but it was a fun one at the end. I've done waves many times before but never has it been this easy and fun.
The swirl cord itself was great for me to manage, because it let me move my hand the direction I wanted and it didn't get in the way of my styling. Some straighteners can do that, they tend to get in the way and the cord gets either tangled or disconnected, depending on the distance and movements.
A lot of you guys may wonder: Aren't these straighteners the same? Don't they work alike?
Well, the answer may be yes to some, but it's a "not really" to me and I'll explain why. Like I mentioned earlier, I decided to give both these straighteners a try by creating different hairstyles: wavy and straight. To me, the only way you can differentiate one hair tool from another is by trying out different hair tools and use them when creating different hairstyles. BUT, not all hair tools work exactly the same.
These two straighteners for instance can create a straight-looking hairstyle, like a lot or basically all other straighteners (hence the name, duh). But it's the features that each one of them present that will make us understand on what part they can be better at.  As for these two, they bring very similar features from being presented in the same category, but the difference with the Soft Touch says it all on its name: SOFT. It can be a soft result, a soft mange of the hair, among others. Don't get me wrong, the Peacock classic styler was very gentle on my hair and it gave me a soft looking hairstyle when I finished with it. But the Sweet n' Flower gave me an even better soft result.
Evalectric Soft Touch Sweet N' Flower Straightener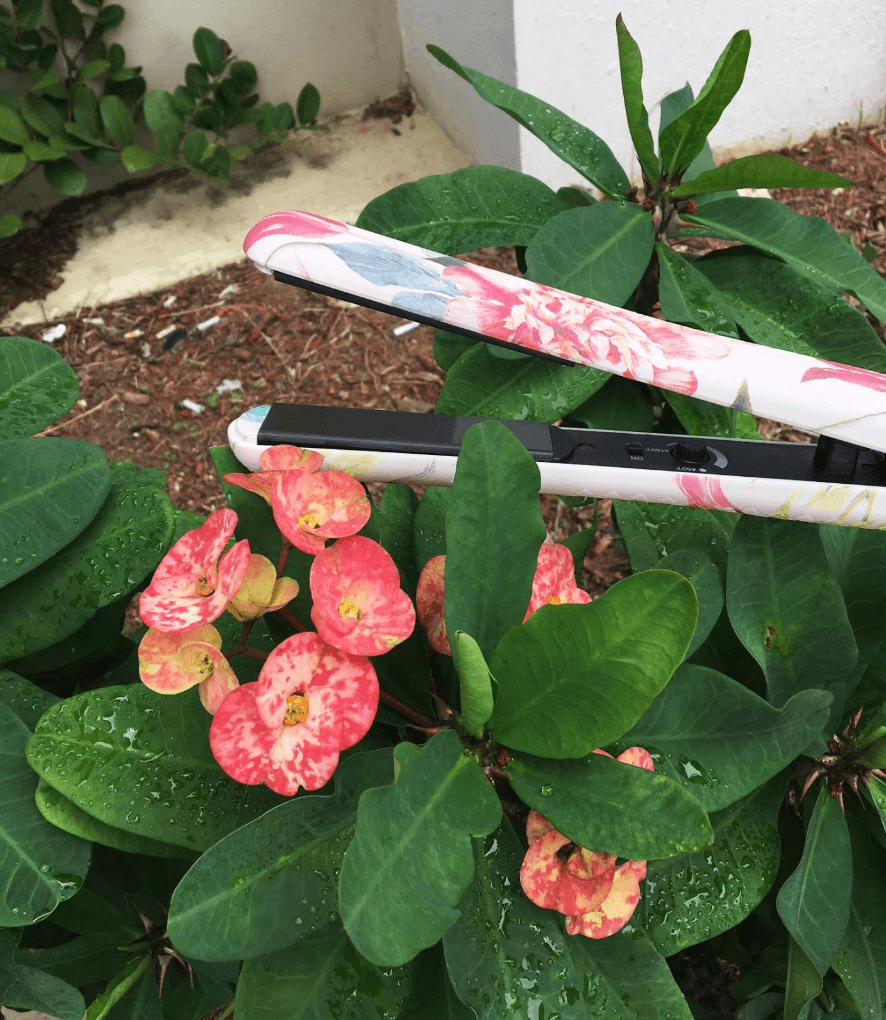 But first, did you guys know that flowers have meanings? I sure didn't, but I was really curious to know if there maybe was a specific reason for having the Tulips, the Morning Glory and the Begonias as the chosen flowers in the straightener's product design, which is the print that is covered in. I got into 'research mode' and looked up these three specific flowers and their meanings. According to the flower expert.com Tulips can be seen as a symbol of a love declaration and it can also be seen as a symbol of fame and perfected love. The Morning Glory, according to flower meaning.com symbolizes an unqualified love and, among others, a restricted love. While last, but not least, the Begonias symbolizes unpleasant and dark thoughts, standing out and individuality. Juicy!
I can see the relationship between the symbols these flowers represent and the straightener itself because it sure made me stand out with my flawless hair. Of course, the experience was great, knowing first hand that the Hair Serum worked wonders to my hair the first time around. So, I was really excited to give the Hair Serum a try once again, but this time with this Floral straightener to see the difference between the Peacock and Sweet n' Flower.
How to Use
I started off the same way I did before. Nothing out of the ordinary:
I applied the Hair Serum from top to bottom. Especially at the end of my hair so it can seal does split-ends.

I heated up the Flower straightener.

I started dividing my hair in chunks.

Started applying the heat and straightening my hair.

Added a bit more hair serum after straightening.

The end results were…. FABULOUS.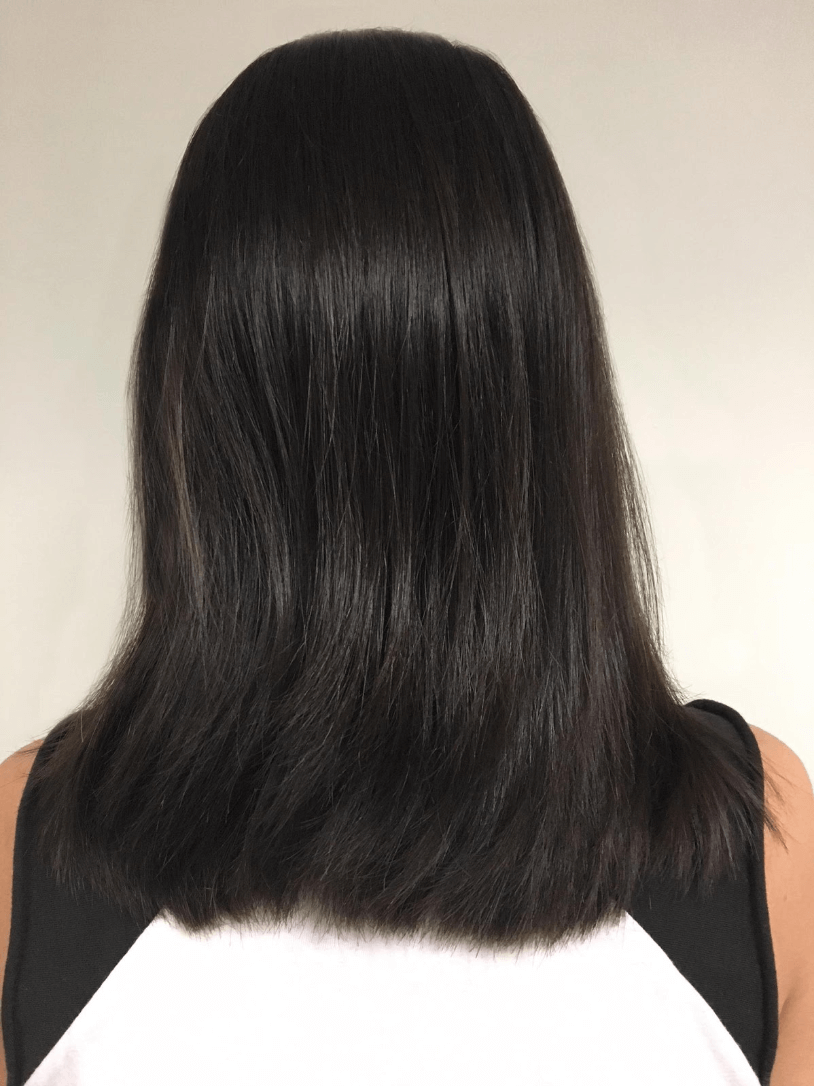 You guys have to admit, that looks pretty smooth. I know that you may think the hairstyle looks exactly like other straight hairstyles but let me tell you something: You won't understand until you try it! The softness, the amazing smell (from the hair serum) are just the awesome combination you guys NEED. Not the combination you guys should get, but the combination you NEED. These products are, above all, very much the evolution of hair technology and I need more of it. Believe it.