11 Classic Hollywood Stars We Adore
|
No matter how dazzling or outlandish our current celebrities get, the fascination with Old Hollywood stars still never seems to wane.
This is especially the case with female leads, who set the standards of beauty, style, acting, dancing and singing for generations to come. Many of them even transcended the status of A-listers and turned into bona fide icons of the century behind us.
They were fierce, they were fashionable, they were larger than life. Here are some of the most iconic ladies of the silver screen.
Bette Davis
This Hollywood icon was born in 1908 as Ruth Elizabeth Davis in Lowell, Massachusetts.
At the beginning of her career, she appeared in Broadway productions, then moved to Hollywood in 1930, first signing with Universal Studios. Two years later, she transferred to Warner Bros and which marked the beginning of the most fruitful period in her acting career. She appeared in famous black-and-white movies, such as Jezebel, All About Eve and The Little Foxes.
Thanks to her penetrating stare and sharp one-liners, she quickly became Hollywood's most beloved villains.
Joan Crawford
No list that mentioned Betty Davis would be complete without mentioning her number 1 frenemy, Joan Crawford.
Crawford started her show business career as a dancer; she performed in theaters and clubs in major American cities before deciding to pack her bags and go to Hollywood.
Crawford stepped on the scene when the age of silent movies was slowly fading, and silent actors were losing jobs because they couldn't adapt to new industry standards. Crawford, however, did not have this problem, and she landed her first major speaking role in the successful 1929 movie titled Untamed.
She signed with MGM and her star continued to rise. She starred in several box office hits of the 1930s, including Grand Hotel(1932), Sadie McKee (1934), No More Ladies(1935), and Love on the Run (1936). By 1940s, however, her career began to fade. She transferred to Warner Bros. under which she eventually ended up starring in Mildred Pierce, a movie that would earn Crawford an Academy Award for Best Actress.
Other than superb acting skills, Joan Crawford was known for her erratic and over-the-top personality, which was immortalized on screen by Faye Dunaway in the 1981 movie Mommie Dearest, based on the book by Crawford's step-daughter Christina.
Elizabeth Taylor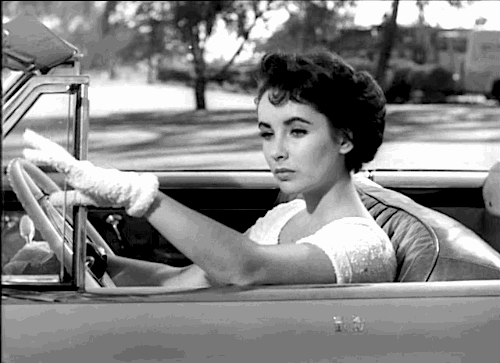 Elizabeth Taylor was born in London in 1932 to American parents. The family decided to return to the United States in 1939 due to unstable political situation in Europe. In 1941, young Elizabeth Taylor signed a contract with Universal Studios and, soon afterwards, landed her first role in a 1942 comedy titled There's One Born Every Minute.
The period from mid-50s onwards marked some of Taylor's most iconic performances, including the role of Maggie the Cat in 1958 adaptation of Tennessee Williams' play Cat on a Hot Tin Roof.
In 1963, Taylor landed the highest paid role at the time for the Oscar-winning movie Cleopatra.
One could say the Liz Taylor had two loves in her life: men and jewelry. Taylor's public life was marked with media frenzy and several high-profile marriages, including ones to Cleopatra co-star Richard Burtonand producer Mike Todd, with whom Taylor had three children.
Her lavish jewelry collection included many valuable items, including La Peregrina pearl which was worn by Mary I of England.
Marilyn Monroe
Marilyn Monroe's real name was Norma Jeane Mortenson; she was born in 1926 into a poor Californian family.
She started her career working as a pin-up model. She was then invited to do a screen test for 20thCentury-Fox. In 1946, she started her contract with the studio. Soon afterwards, she straightened and bleached her hair and changed her name into Marilyn Monroe.
Her first two notable roles were in the movies The Asphalt Jungle and All About Eve.
He big breakthrough came with the film Niagara, which was then followed by box office hits Gentlemen Prefer Blondes, How to Marry a Millionaire and the Seven Year Itch, the last one being perhaps Monroe's most iconic role.
She often played comic, "blonde bombshell"-type characters, although she would attempt to depart from being typecast during later years of her career.
Unfortunately, other than her acting abilities, Monroe's tumulus public life was often the hot topic in the media at the time, especially her marriages to baseball player Joe DiMaggio and playwright Arthur Miller, both of which ended in divorce.
Monroe died at the age of 36 at her Los Angeles home. To this day, she remains one of the instantly recognizable icons of the 20th century.
Katharine Hepburn
Katherine Hepburn, one of the most beloved stars of Old Hollywood, was born in Hartfort, Connecticut into an affluent, socially progressive family.
She attended the prestigious Bryn Mawr College, from which she graduated with a degree in philosophy and history.
Upon leaving university, Hepburn decided to dedicate herself fully to acting. Shortly afterwards, she debuted on Broadway and was soon asked to perform the lead in the Greek fable The Warrior's Husband. This role helped her get noticed by Hollywood scouts. In 1932, at the age of 25, Hepburn decided to relocate to California and sign a contract with RKO, a studio that would land her many prominent roles. The most notable one was probably of Constance Bennet in the 1933 drama film Morning Glory, which earned Hepburn an Academy Award for Best Actress.
What followed was a decline in successful roles, which Hepburn managed to revive by appearing in classic such as The Philadelphia Story and Woman of the Year.
For the latter, Katharine Hepburn teamed up with fellow actor Spencer Tracy, who would end up being her co-lead in nine pictures.
Other than her immense sense of independence and superior acting skills, Hepburn was also known for her gender-bending sense of style, which proved to be quite revolutionary for the time. She normalized wearing trousers for women and is to this day considered to be a trailblazer when it comes to fashion.
Rita Hayworth
The Hollywood superstar we know as Rita Hayworth was born as Margarita Carmen Cansino, a daughter of two Brooklyn-based dancers.
The beginnings of her career was riddled with insignificant roles; however, things took a turn when Hayworth was cast in the 1935 film Under the Pampas Moon, her first speaking role.
Hayworth experienced her biggest cinematic success under Columbia, who landed her roles in movies such as You'll Never Get Rich, Cover Girl and Down to Earth. She made two movies with fellow star Fred Astaire, who called Hayworth "his favorite dancing partner."
In 1947, Hayworth starred in a film noir titled The Lady from Shanghai, which was directed by her then-husband Orson Welles. Despite being a box office failure, the film was well received by critics. For this role, Hayworth had to crop her signature red locks into a short bleach blonde 'do, which drew ire from her manager.
The actress' most iconic role was in the 1946 film Gilda, in which portrayed a provocative femme fatale.
Lauren Bacall
Known for her iconic side-eyes and dazzling on-screen romances, Lauren Bacall represents one of the most important female figures of Old Hollywood.
She started her acting career on Broadway, while she also worked as a model, appearing in famous magazines such as Harper's Bazaar and Vogue.
The Harper's Bazaar cover caught the eye of Hollywood scouts and Bacall was soon invited to do a screen test in Los Angeles.
Bacall's silver screen breakthrough role happened in 1944, when she starred in To Have and Have Not, an adaptation of Ernest Hemingway's novel of the same name.
She continued appearing as a lead in several film noirs, including The Big Sleep, Dark Passageand Key Largo, all of which she appeared alongside Humphrey Bogart, whom she would also marry.
Ingrid Bergman
Ingrid Bergman was born in Stockholm, Sweden to a Swedish father and a German mother.
She expressed an affinity for acting from an early age. She went on to study at the Royal Dramatic Theatre in Sweden, which helped her land her first roles in Swedish-speaking films, as well as appearing in one German film.
Her English-speaking break came in 1941, when she was hired to star in Intermezzo: A Love Story, the American remake of the eponymous Swedish movie.
The following year was marked by one of Bergman's most memorable roles, the one of Ilsa Lund in the 1942movie Casablanca, where she starred alongside another iconic Hollywood actor, Humphrey Bogart.
In 1950, she starred in Stromboli, a film directed by Roberto Rossellini, who she would eventually marry.
The relationship started as an extramarital affair, which caused a scandal in the United States and consequently hurt Bergman's career.
She resumed her work, albeit mostly shooting in Europe during the later years of her career.
Her daughter, Isabella Rossellini, followed her mother's footsteps and became an established actress, working closely with big name directors such as David Lynch and Martin Scorsese.
Grace Kelly
The only princess to grace this list, this Hollywood star is one of the greatest names in the industry to date.
Grace Kelly was born in 1929 in Pennsylvania into a wealthy family.
Since she was a young girl, Kelly had dreams of becoming an actress. She pursued her education at the American Academy of Dramatic Arts in New York and soon landed her first theatric roles.
She soon afterwards began appearing on television productions; over the course of her career, she worked on almost sixty live television broadcasts.
Famous director John Ford invited Grace Kelly for a screen test in 1950 and she soon landed the role in the movieMogamboand a seven-year contract with MGM.
The following years were marked with critical and box office successes such as Dial M for Murder and Rear Window. Her performance in Country Girlearned Kelly an Academy Award for Best Actress.
Kelly retired from acting at a young age of 26, when she married Prince Rainer III of Monaco. The couple had three children, including a son called Albert, the current Prince of Monaco.
Marlene Dietrich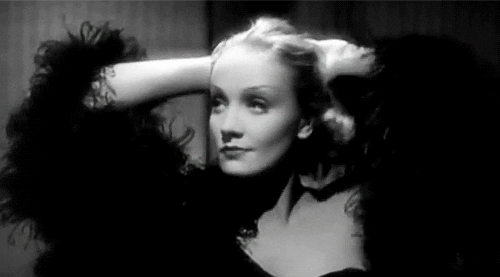 Marlene Dietrich was born in the Schöneberg district in Berlin. She attended a drama school and managed to secure small roles, both in film and on stage.
Dietrich got her big break in 1929, when she portrayed a cabaret singer in a German-language film The Blue Angel, directed by Josef von Sternberg.
In 1930, she moved to the United States, where she would work on six additional movies under von Sternberg's direction, most famous ones being Morocco and Dishonored. In these pictures, Dietrich built up an image of a sultry femme fatale, and her career would be marked with portrayals of women with questionable morals.
Dietrich spent the later years of career doing cabaret performances in the US. She was also noted for her humanitarian efforts and political activism, especially during World War II. She spent the years 1944 and 1945 performing for Allied troops in the UK, France, Algeria and Italy. Her wartime accomplishments earned her a Medal of Freedom and Légion d'honneur, the highest French order of merit for military and civil service.
Ava Gardner
The story of Ava Gardner's rise to fame is a true Hollywood one. The actress was born on Christmas Eve in 1922, the youngest of seven children.
Gardner's older sister, Beatrice, married a professional photographer and moved to New York. When young Ava came to visit her in the Big Apple, her brother-in-law took a series of photographs of the girl. He decided to take the photos and send them to MGM's offices in New York. Soon enough, 18-year-old Gardner was taken for a screen test and offered a seven-year acting contract.
Her big break came in 1946 with an adaption of the short story by Ernest Hemingway, The Killers, alongside a fellow up-and-coming actor of the time, Burt Lancaster.
Gardner's filmography was rich and prolific, but her signature role has to be TheBarefoot Contessa, a 1954 drama in which she appeared alongside Humphrey Bogart.
In preparing for the role of Maria Vargas, Gardner came to love the Spanish language and culture. Eventually, she decided to move to the Spanish countryside, where she lived until she relocated to London in 1968.
Over her career, Gardner starred in 21 movies, which earner her an Oscar, BAFTA and Golden Globe nominations.
And with this, we round up our list of the most fabulous women of the Classic Hollywood era. Thanks to their immense talent, revolutionary sense of style and endless charisma, we are sure they will never be forgotten.