I don't usually write reviews for anything but I've been so happy with the results from my recent Lavelier purchase that I thought it would be smart to put some words down on paper for anyone who may need an answer. I was drawn to the Lavelier HydroTherm Collection because the bottles were so beautiful and would match my vanity! I know that seems crazy, but I love keeping my pretty makeup and skin care products on display. I've been happy finding out that not only are the jars gorgeous, but so are the results!
The HydroTherm Intense Masque feels luscious and smooth, and has this crazy warming effect that makes me feel like I'm relaxing in some fancy spa. The masque is very easy to apply (on clean skin, of course) and about 10 minutes later, I wash off the masque and feel like I have a brand new face. Sometimes I'll mix in a few drops of the HydroTherm Sauna Serum to make the masque even warmer. It's so soothing and makes me feel like I'm really taking care of myself, even if only for a few moments.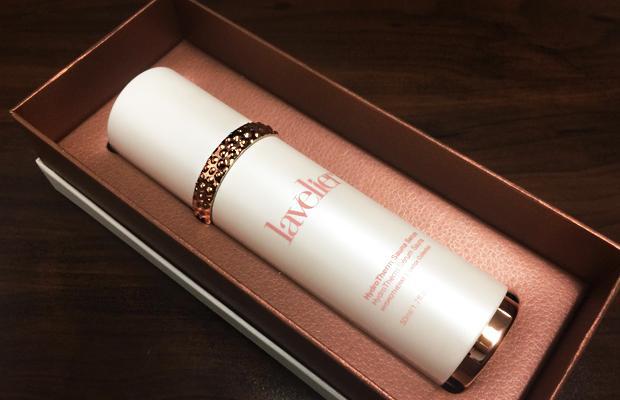 I only use the HydroTherm Intense Masque about once per month, but I use the HydroTherm Sauna Serum every day on my face and neck. Between all the vitamins and natural ingredients, my skin has felt more energized in the last few months than it has in years. I've also started using the HydroTherm Completion Crème as often as possible. I only need to use a very little amount and I can feel my skin soaking up all of the vitamins and minerals. It's impressive how little product goes such a long way!
Paired with the HydroTherm Sauna Serum, the results have been magnificent. I've also noticed a drastic change in the size of my pores and no longer feel self-conscious about leaving the house with no makeup on. I'm really happy with Lavelier's HydroTherm Collection and will definitely try more products in the future.