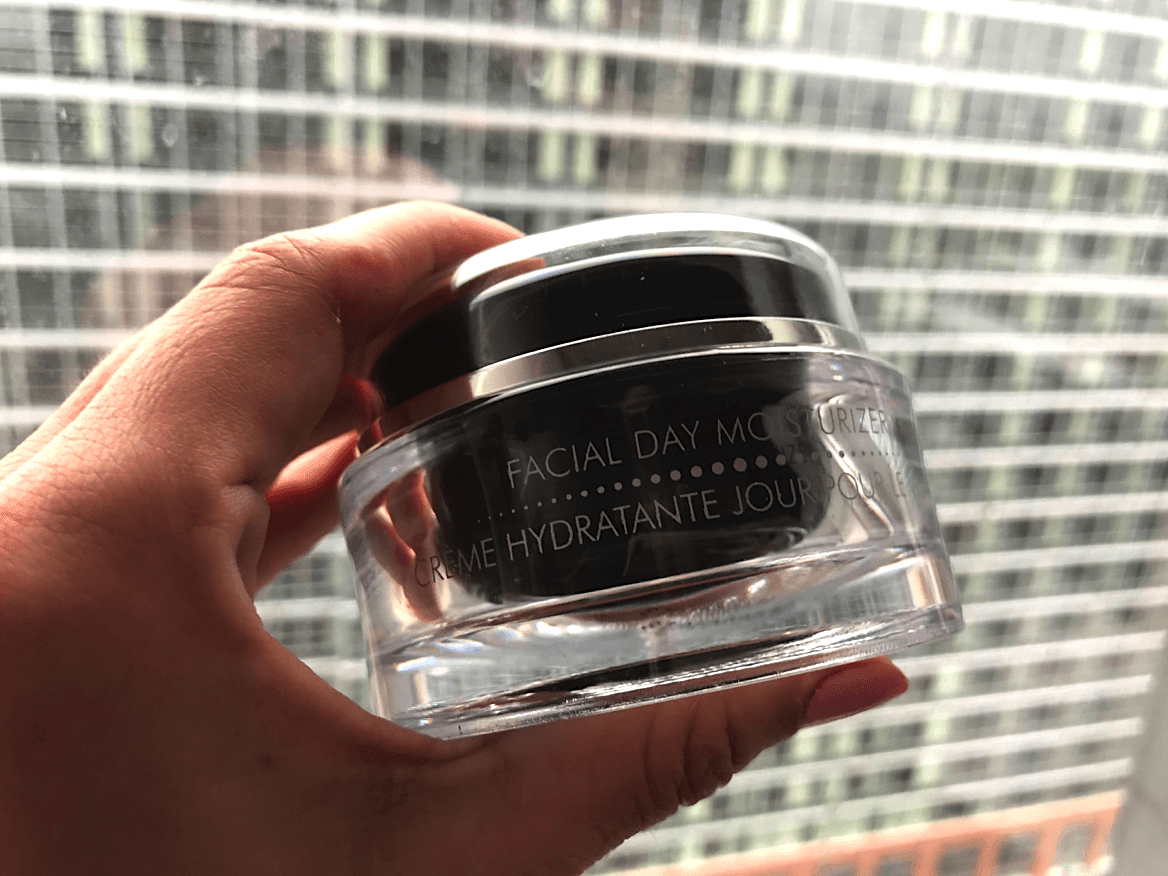 My skin is a big focus in my life. I've always been in love with beauty products and as I get older I have started to really obsess over skin care products, especially the ones that help prevent aging! Experimenting with different skin care (and beauty) products has always been something that's enjoyable to me because there are SO many options available on the market. It can be overwhelming at times because there are so many products and brands to choose from but as someone who's tried a vast selection of different products, I've done a lot of trial and error so you don't have to. 
In an effort to maintain youthful skin for as long as humanly possible, moisture has been one of the primary focuses in my skin care routine. In case you didn't know, maintaining moisture in your skin is ESSENTIAL to healthy and youthful skin. When our skin lacks moisture it tends to show signs of aging much more prominently, and they tend to show earlier on. Ever notice when your skin is dry how it tends to look lackluster? It's because it doesn't have enough moisture! The problem is as we get older our skin begins to lack as much natural moisture, which is why using quality moisturizing products is an absolute must. 
Throughout all of my skin care experiments over the years, I've found that my skin tends to be its happiest when I use a moisturizer for my evening routine and a different one for my morning routine. The reason is because our skin is able to take something a bit thicker in consistency during our evening skin care routine, since you're just heading to bed! While during the day we want something that's lighter weight so it doesn't feel heavy or greasy as we go about our day, and put makeup on over it. In other words, because we have different needs we need different moisturizers to really make the most of our moisturizing efforts. Don't worry though, this doesn't mean you need to add any additional steps to your routine it's simply using different moisturizers in your routine. Simple enough, right? 
Nubi Skin Facial Day Moisturizer
Recently, I had the chance to try Nubi Skin's Facial day moisturizer and I have to admit I can't get enough of it! As it states in the name of the product, this moisturizer from the brand is specifically formulated to be used in your daytime skin care routine. I was excited to try this because while I focus on moisturizing my skin quite a bit, I've noticed my current products just weren't cutting it lately. I'm not sure if it was because of the crazy weather we've been experiencing or because I just wasn't using the best moisturizer for my skin. So it was the perfect time to try a new moisturizer, especially since my skin has just been so much more dry than it has been in the past. Regardless of the reason, my skin has been insanely happy with me since adding the Nubi skin day moisturizer.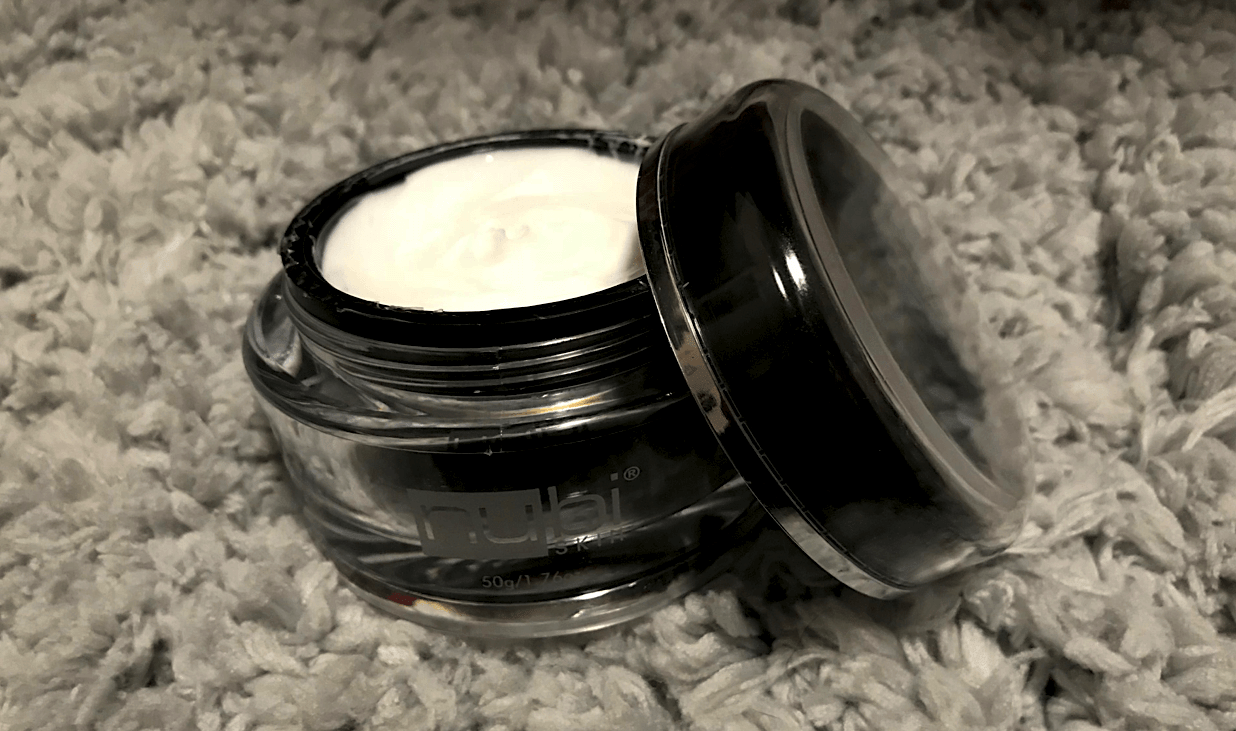 It's clear that Nubi skin took a lot of time and energy to create a powerful moisturizing product with this one. All of the ingredients are concentrated and effective, consisting of deep sea minerals and super moisturizers. The first time I felt the product I could instantly feel just how moisturizing it is. Not to mention this has got to be one of the most lightweight moisturizers I've ever used, that actually works! I've used lightweight formulas in the past but I found they often felt watery and didn't provide much moisture, the Nubi day cream isn't anything but watery. This particular moisturizer has a whipped-like texture to it that I absolutely LOVE. 
Personally, I've grown to become a bit picky about ingredients in certain skin care products as I've gotten older. But the fact that Nubi is so transparent about the ingredients used in their products was incredibly reassuring to me. I love a company that openly shares and focuses on the ingredients used in their products. I was excited to see the Nubi day moisturizer is infused with sunflower oil. While I'm not a scientist by any means, I've really loved the use of natural oils in skin care products because they tend to be much more gentle and incredibly beneficial to the skin.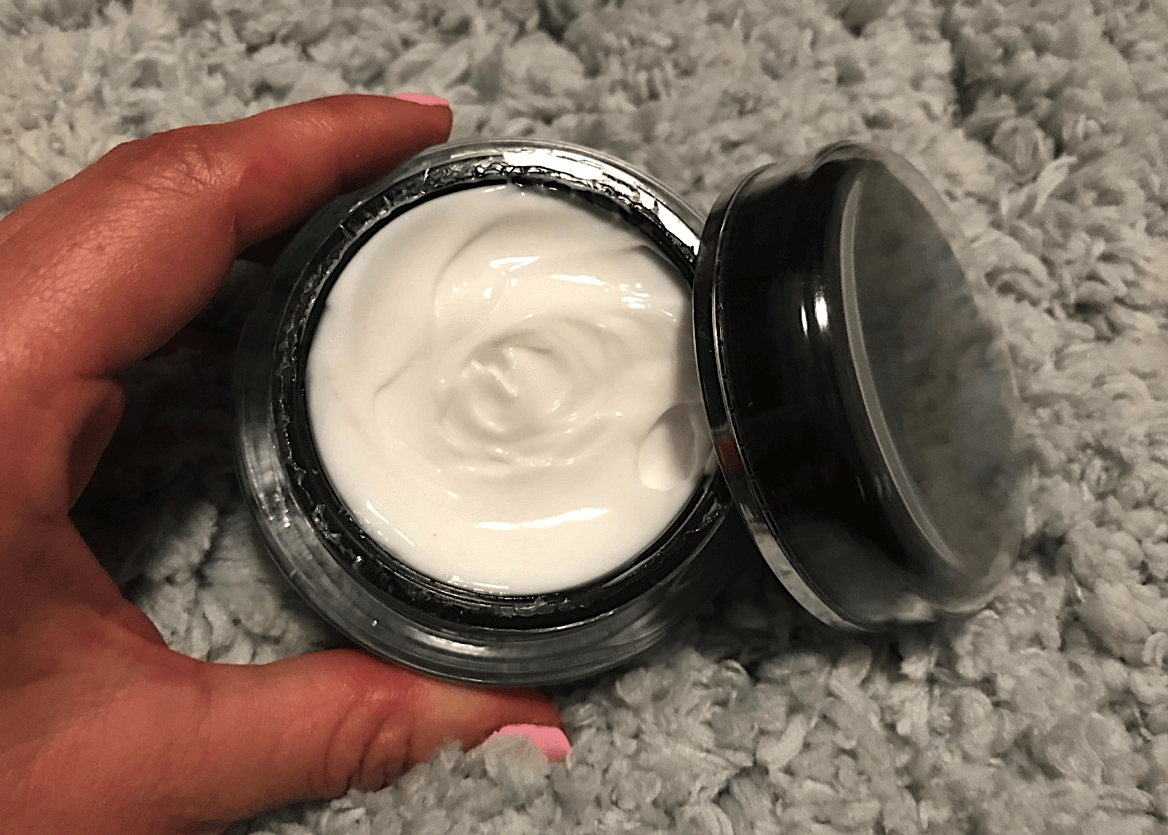 The Nubi skin day moisturizer has been specifically formulated to get rid of dryness in the skin upon application as well as help the skin to fight and diminish signs of aging, while giving a more youthful appearance over time. These are benefits we ALL want in a great moisturizer, if you ask me! Upon the first application of the product to my own skin, I definitely noticed an instant shift in the dryness I had been experiencing in my skin. My skin hasn't been really dry all over, but I had a few patches that were really difficult to get moisturized that is, until I started using the Nubi skin moisturizer. Dryness gone? Check! I was obviously really excited to use something that was finally getting those pesky dry spots in check, but I needed a little more time to see if it was going to help give my skin a more youthful appearance. I've now been using the moisturizer every single day for the past few weeks and I have to admit my skin hasn't looked this moisturized and healthy in quite a while! Even though I've always taken a lot of pride in my skin care routine, and really focused on moisturizing my skin, the Nubi has made a big difference in my skin's overall appearance. 
In addition to the benefits of this moisturizer and the results I experienced, I'm really impressed at how it absorbs into the skin. Not all lightweight moisturizers really feel like they absorb into the skin the way I noticed the Nubi skin moisturizer does. Because it absorbs so well into the skin and is such a lightweight product, I found that I didn't have to wait long after applying it before I started to put my makeup on in the morning. With some moisturizers I've used I felt like I had to allow my skin some time to fully absorb it before putting on makeup because the makeup would kind of 'slip' around on the skin.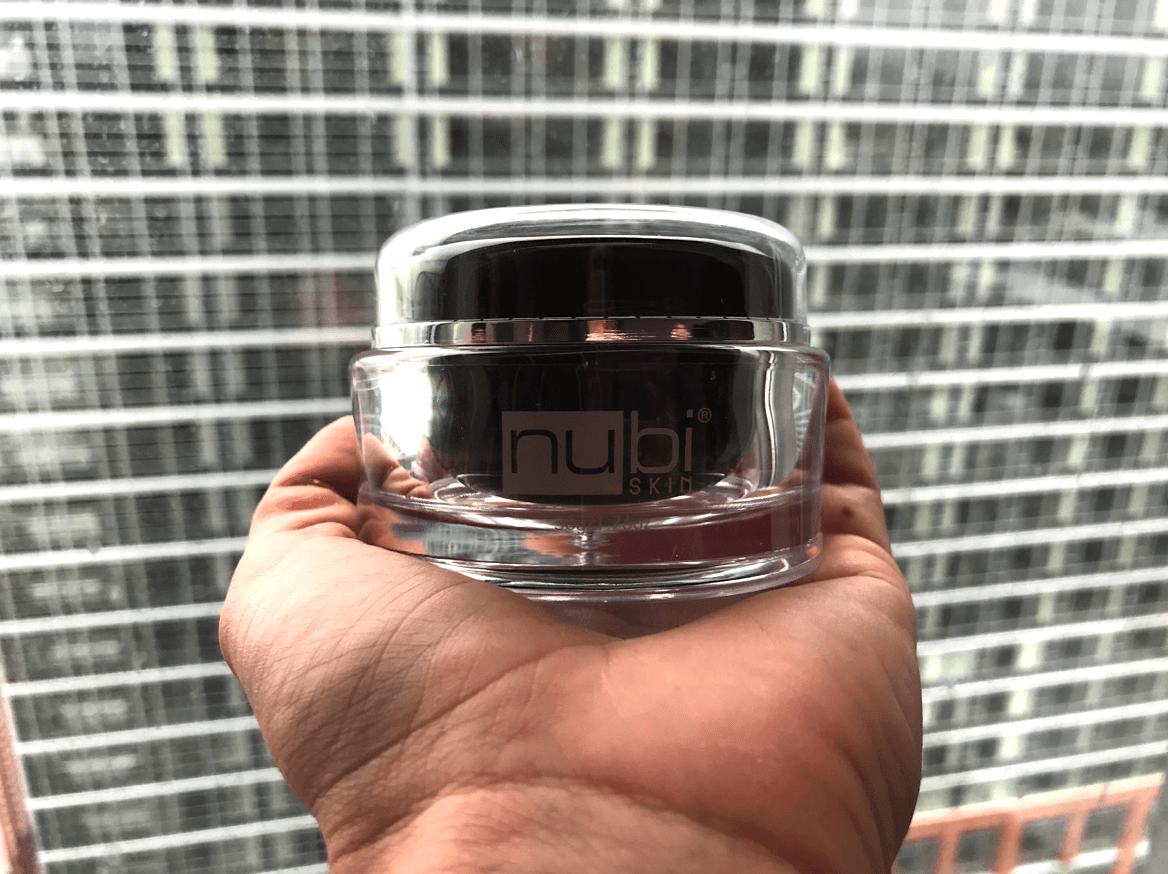 Whether you experienced some difficult dryness on your skin, or you've been wanting to step up your anti-aging skin care routine I highly recommend giving the Nubi Skin day moisturizer a try. The anti-aging benefits are undeniable with this particular moisturizer, and the texture makes it the perfect day moisturizer that won't cause any frustrations for you throughout the day. 
Nubi Skin Facial Peeling
While I was in the mode of trying new skin care products, I also tried out the Nubi Skin facial peeling product. This particular product caught my attention because I've read so many benefits about exfoliating the skin, but haven't really found any exfoliating products that I noticed a significant difference from using. The facial peeling product by Nubi is different than most moisturizers I've seen and tried because it isn't a mask – fun, right?! This particular exfoliating product comes in a jar and initially has a gel texture to it, with exfoliating beads mixed in.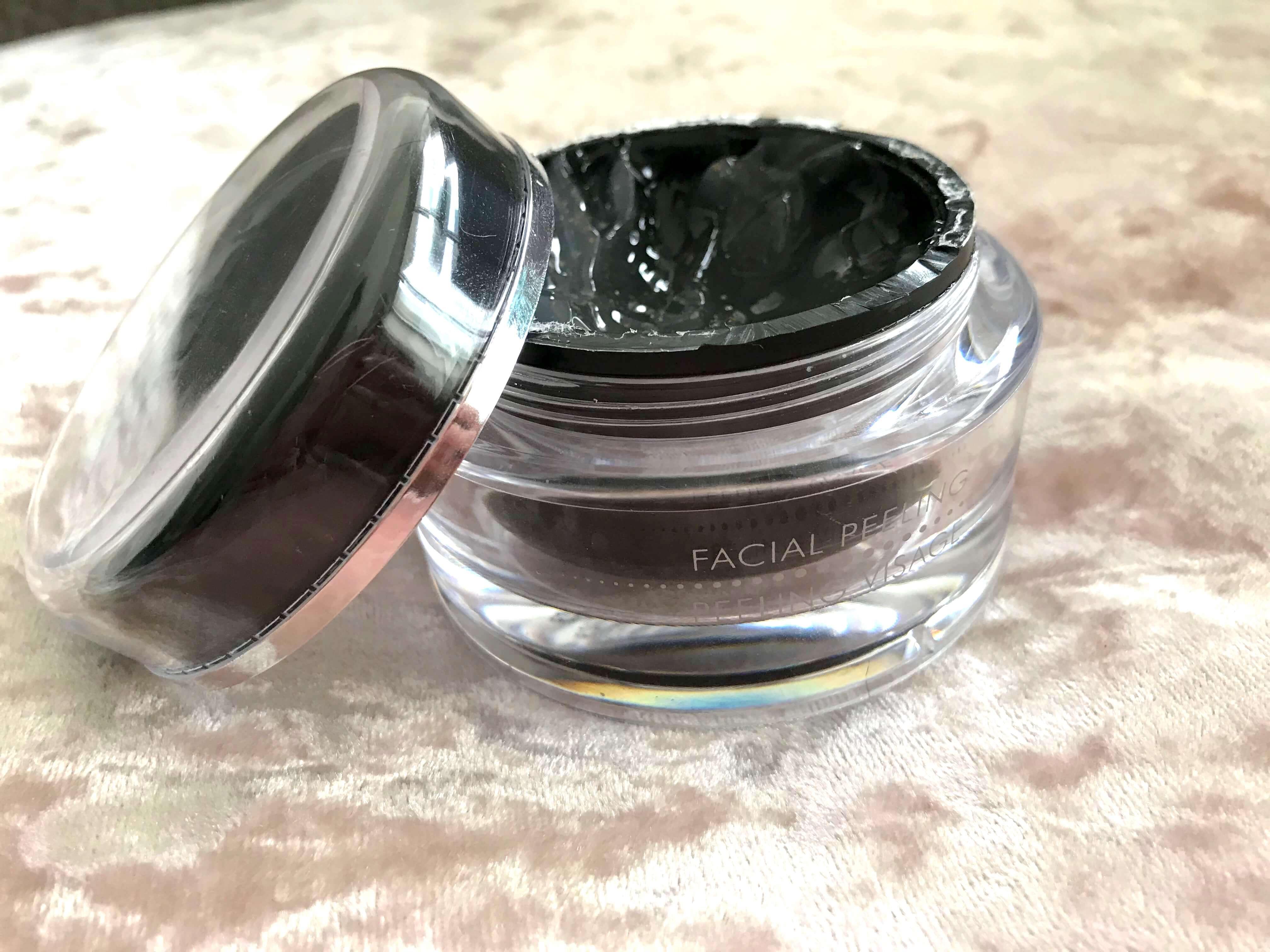 In case you're not super familiar with exfoliating products, the facial peeling by Nubi was formulated to help with what we all need from a quality exfoliator. It's been designed to help remove dead and dry skin cells, eliminate oil and dirt build up, and essentially get rid of the 'stuff' that builds up on the surface of our skin over time. The reason exfoliating is so important is because the buildup from those elements can cause us to experience breakouts, keep our skin from glowing naturally, and even show signs of aging earlier than we'd all like. 
Just like with the day moisturizer, I was excited to see that the facial peeling product had quality ingredients and is actually infused with nut shell powder and multi-active botanicals. In other words, this is an exfoliating product that's been created to exfoliate the skin GENTLY. I don't know about you but I don't always think of exfoliating as a gentle process because of the results we all want to achieve from the step in our skin care routine. However, I know that we need to be gentle on our skin to keep it healthy and youthful so the gentle element of this product was extremely exciting to me.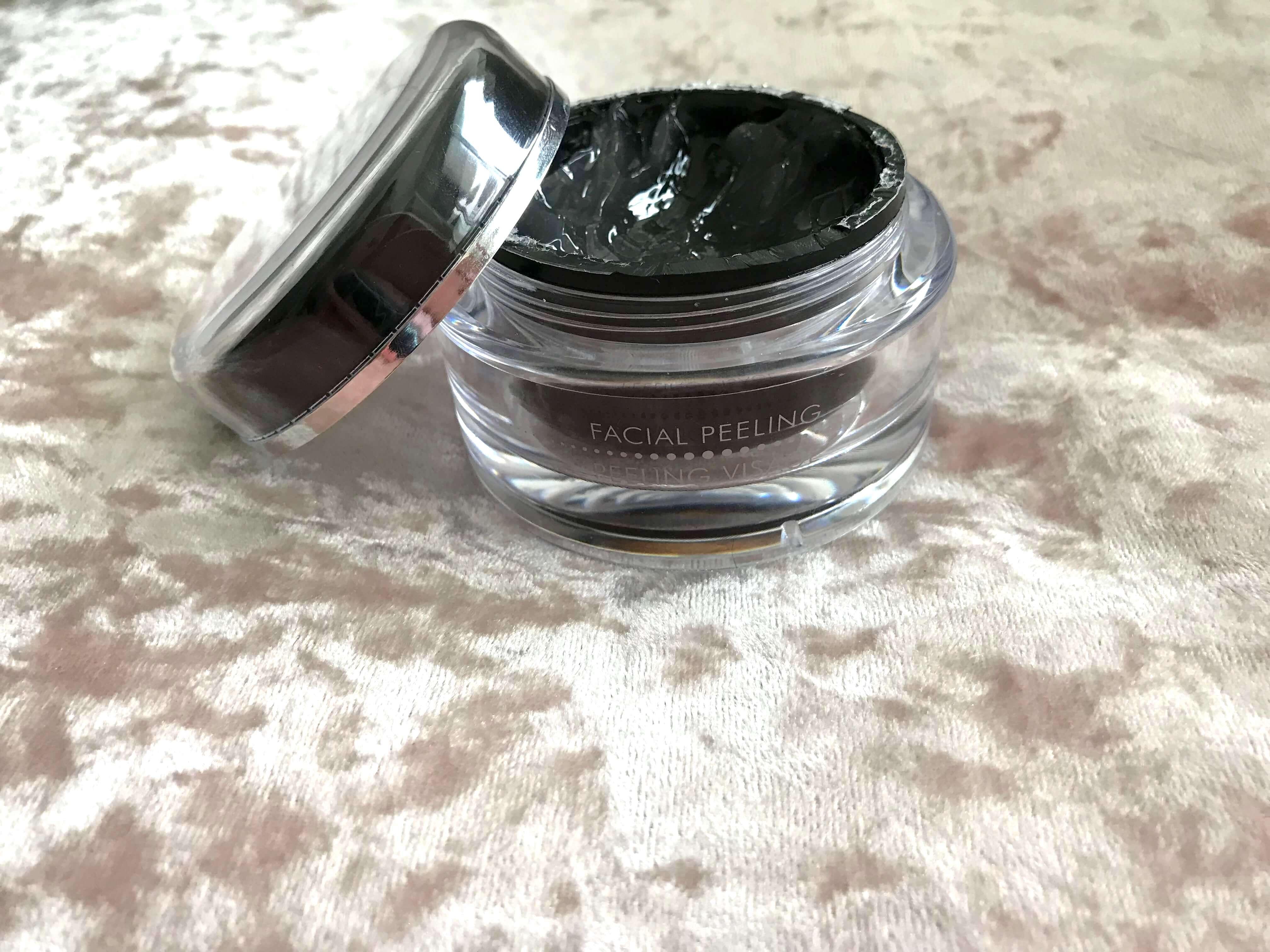 When I took to using the facial peeling by Nubi for the first time I made sure to follow the instructions on how to use it properly. It's suggested to gently massage the gel onto the skin in circular motions for 20-30 seconds. Sound like not a lot of time? I didn't think so either until I used it for the first time. After carefully massaging the product, I rinsed my skin with warm water to get rid of the product that was left behind on my skin. The result? My skin looked SO refreshed after using the facial peeling. So much so I really was shocked and wondered if it was too good to be true. However, I knew it had actually made a difference when I began receiving compliments on how glowing my skin was looking. I don't know about you, but that speaks volumes!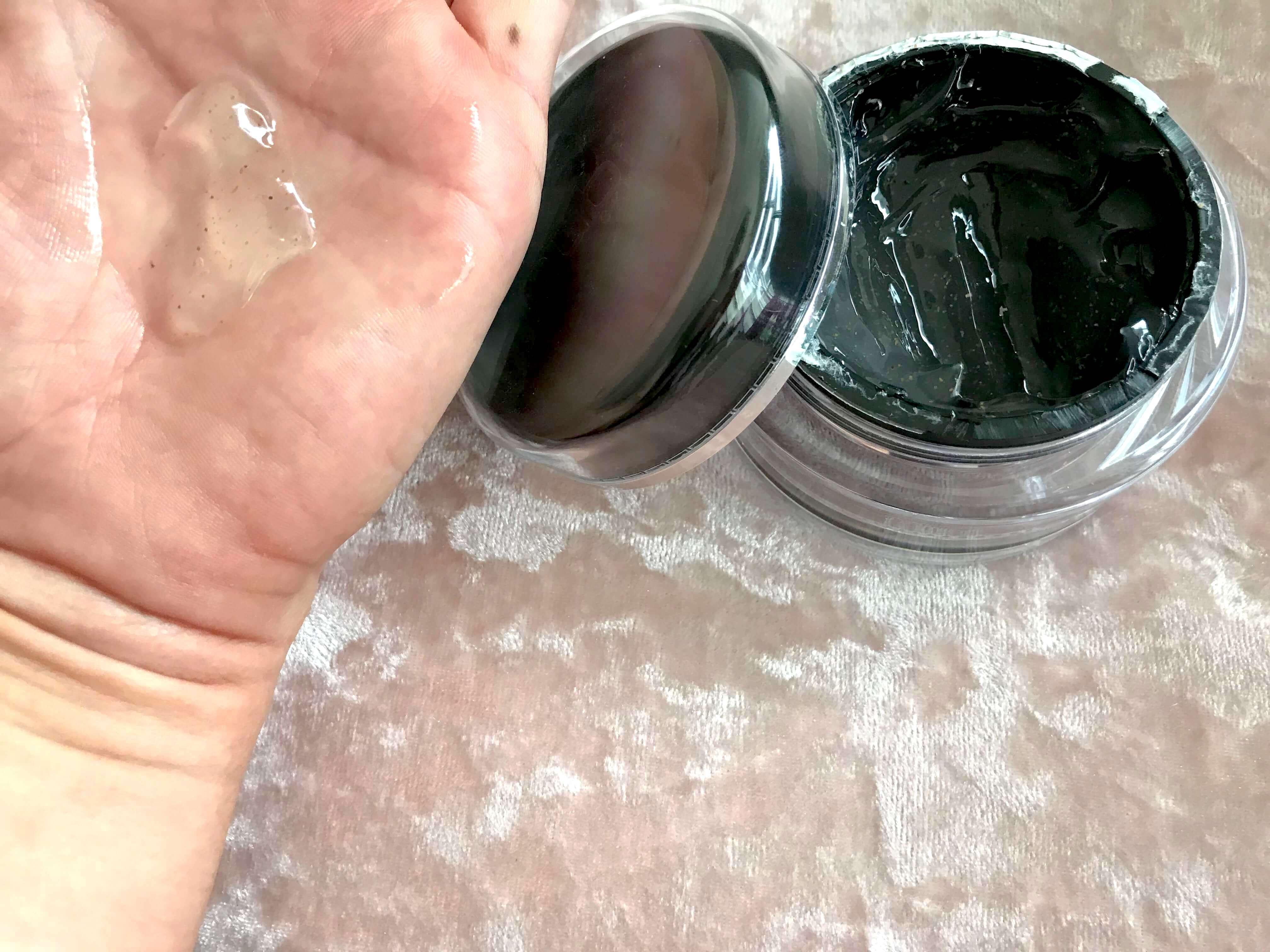 Obviously when using the facial peeling product you're going to experience the best results when you use it properly and consistently. Since I first tried it for myself, I've been in the routine of using it once a week for the past couple of weeks. What really impressed me with this product is how my skin maintained the refreshed look and feel between uses pretty well! This has really been the case the longer I've been using it. I feel like my skin looks so much healthier and because it's getting such a refreshed cleanse on the surface I'm evening noticing that the other skin care products I'm using are absorbing and gliding onto my skin so much smoother – because the actual surface of my skin IS smoother. 
If you haven't used an exfoliating product like this before, the Nubi is definitely one you want to try. Exfoliating is essential to every healthy, well rounded skin care routine after all. Plus, if you want to achieve more youthful looking skin or prevent signs of aging exfoliating is an absolute must. I highly recommend the facial peeling to anyone who wants to enhance their skin care routine and change the texture of their skin. 
Pro Tips
As you begin using the facial peeling for your own routine my #1 tip to you is to follow the directions carefully. The product was formulated to be used in a specific manner and this is the way you're going to gain the most benefits upon use. Another word to the wise, start with a small amount of product and only add as you need to. I definitely used a lot more product than I needed the first couple of times I used the facial peeling but it's harder to take away and much easier to add upon application. 
Clearly, I've fallen in love with the Nubi skin care products I've used and they're definitely going to be staples in my routine. I can't deny the results I've experienced so far, and I've only been using them for a few weeks! I'm excited to continue seeing how my skin continues to become healthier and more vibrant looking. Don't think it's too good to be true, either! Give them a try for yourself to see the difference they make in your skin – what are you waiting for?