When it comes to skincare, I am always on the lookout for brands that combine the power of natural ingredients with effective formulations. Recently, I discovered Avinichi, a superfood skincare brand that has quickly become one of my favorites. Avinichi harnesses the power of superfoods to create skincare products that hydrate and revitalize the skin. In this review, I will highlight the top five best products from Avinichi that have impressed me the most. And I'll explain why they are worth incorporating into your skincare routine. So, let's dive into the world of Avinichi and explore the wonders of their superfood skincare together.
Noni Mousse Cleanser: Lush Experience in Every Wash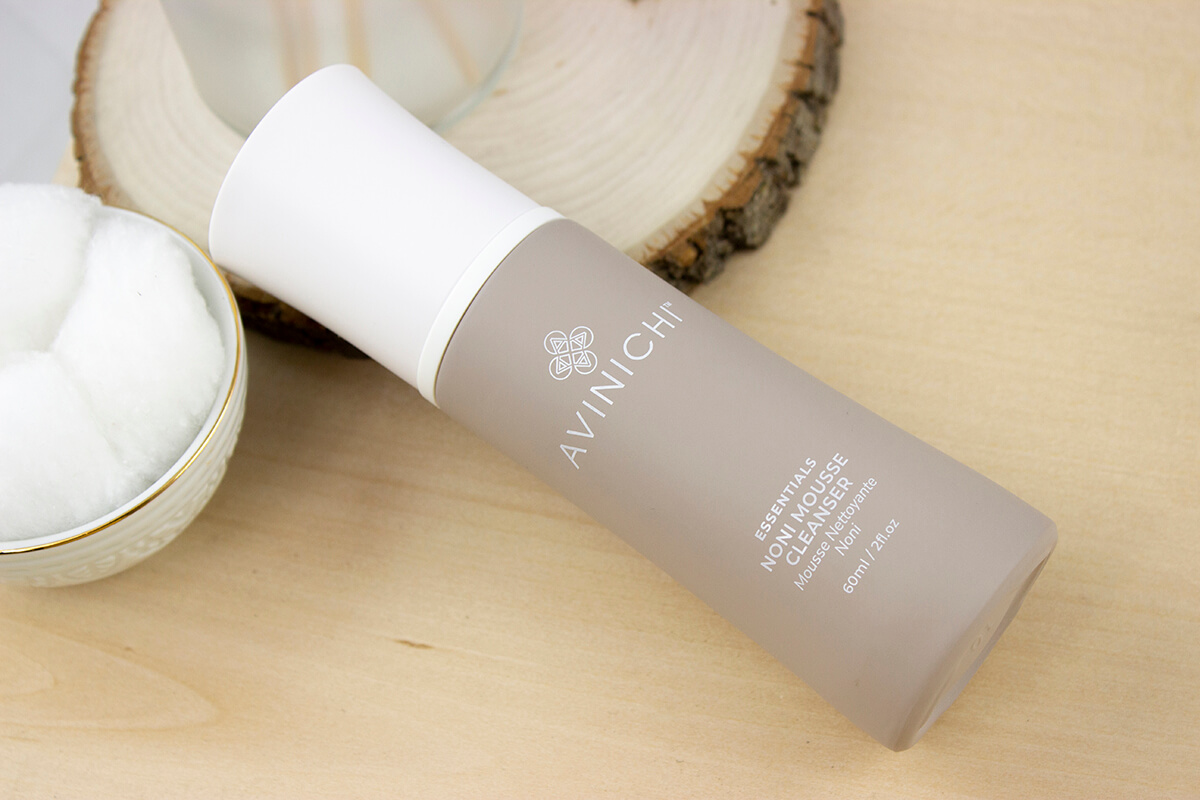 The Avinichi Noni Mousse Cleanser is an absolute game-changer in my skincare routine. This product has quickly become a staple for me due to its gentle yet effective cleansing properties. The mousse texture feels luxurious and lightweight on the skin, effortlessly removing impurities and leaving my skin feeling refreshed and revitalized. Infused with the powerful superfood ingredient, noni extract, this cleanser hydrates my skin while promoting a healthy-looking and radiant complexion. I love how this cleanser effectively cleanses without stripping my skin's natural moisture barrier, making it suitable for daily use.
Hydrating Multifruit C Serum: Revitalize and Rejuvenate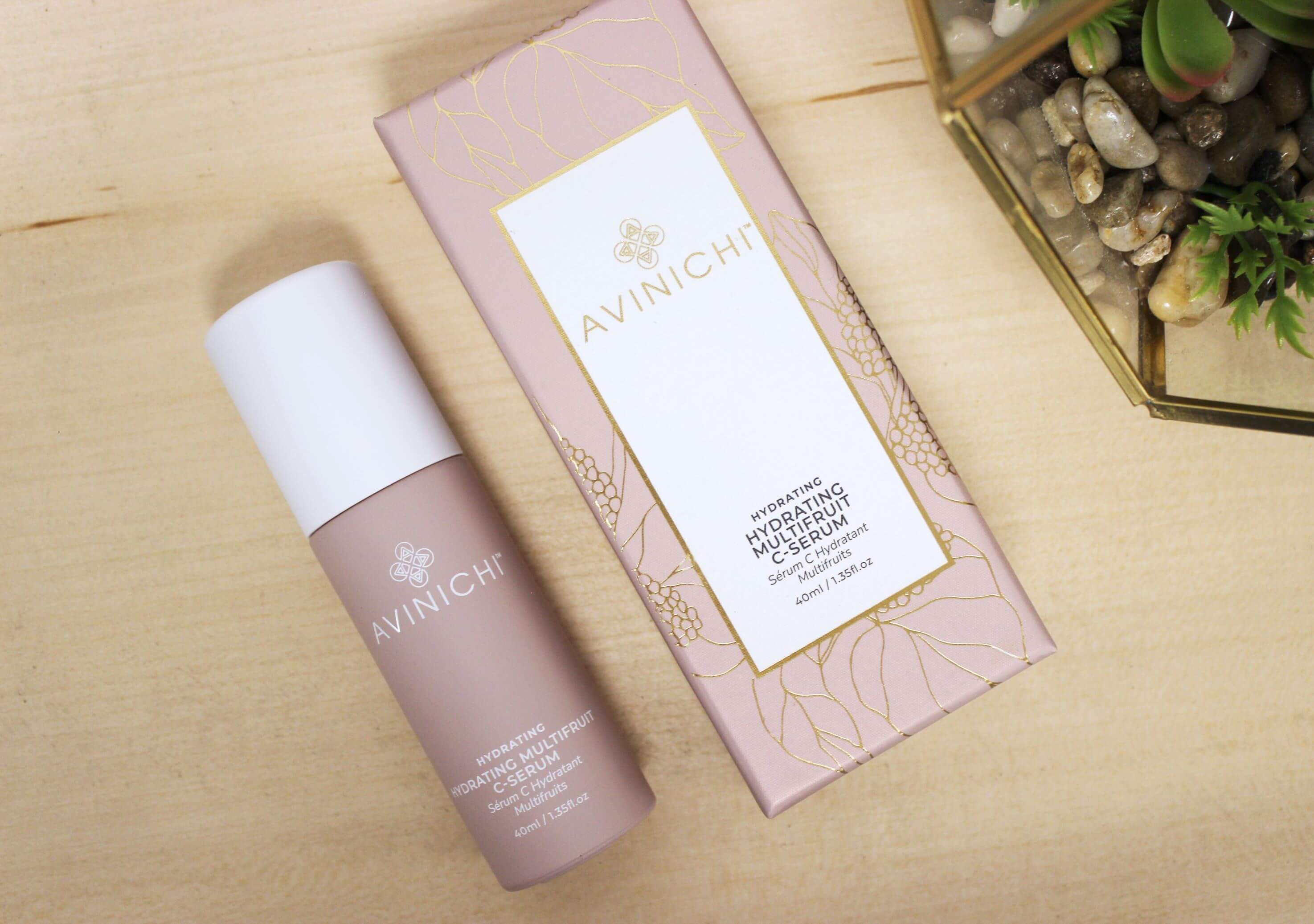 The Avinichi Hydrating Multifruit C Serum is a skincare gem that has transformed my complexion. This serum combines the hydrating power of superfoods with the brightening benefits of vitamin C to deliver a potent dose of goodness to my skin. The lightweight and fast-absorbing formula instantly quenches my skin's thirst, leaving it looking plump, supple, and radiant. I have noticed a significant improvement in the overall texture and tone of my skin since incorporating this serum into my routine. Basically, the Hydrating Multifruit C Serum has become my secret weapon against dullness and dehydration, and I can confidently say it is a must-have for anyone seeking a luminous and healthy-looking complexion.
Liquid Lift Overnight Melting Mask: Wake Up Younger-Looking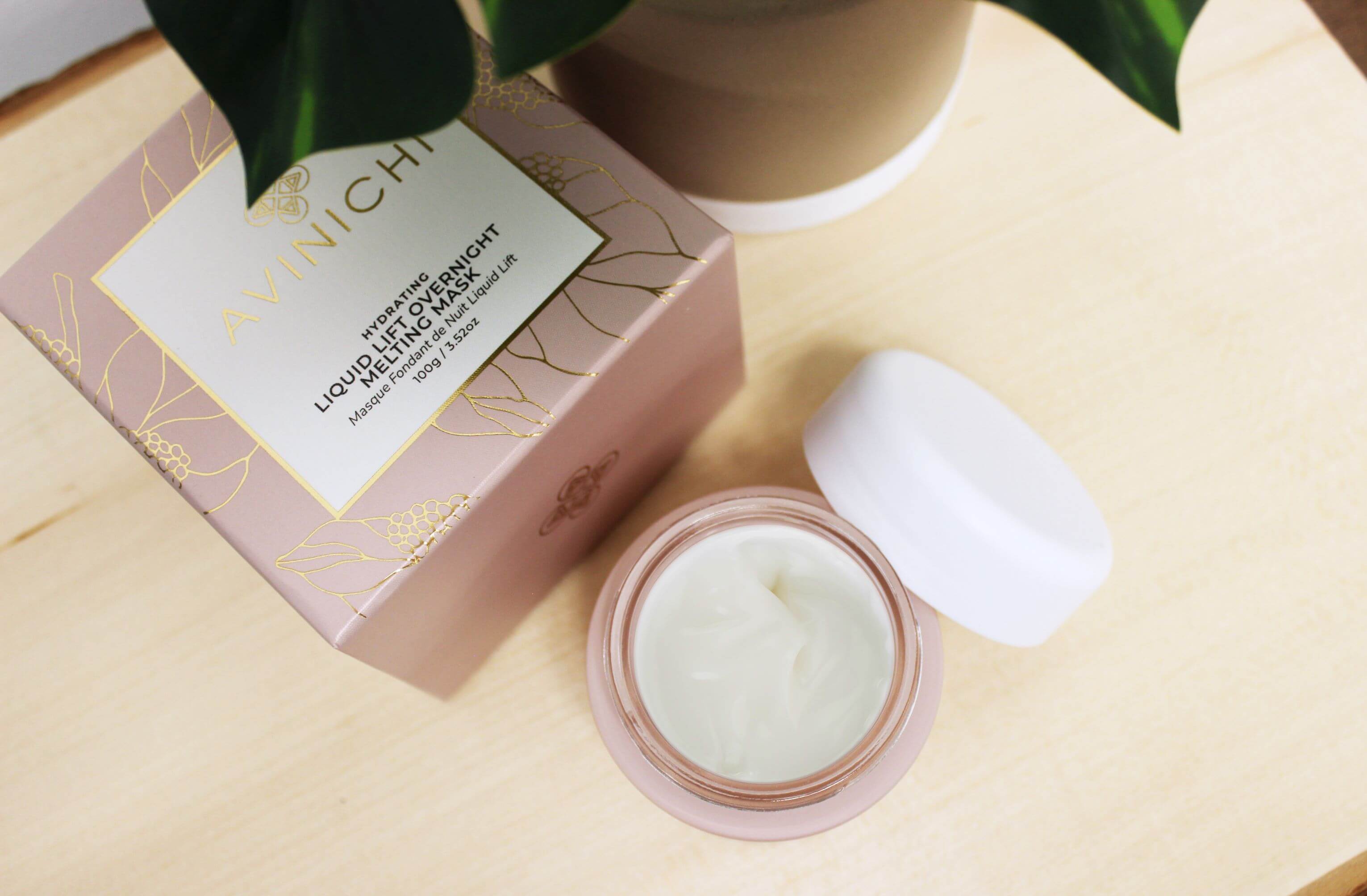 The Avinichi Liquid Lift Overnight Melting Mask is a true skincare innovation. This luxurious mask melts effortlessly into the skin, working its magic while I sleep. Infused with powerful superfoods and advanced ingredients, it provides intense hydration and leaves my skin feeling plump, firm, and looking rejuvenated. I wake up to a refreshed and radiant complexion, as if I had a professional spa treatment overnight. Nonetheless, the Liquid Lift Overnight Melting Mask has become an essential part of my skincare routine, delivering visible results and making me feel pampered and confident in my skin.
Eye Rescue Phyto Serum: Refresh and Brighten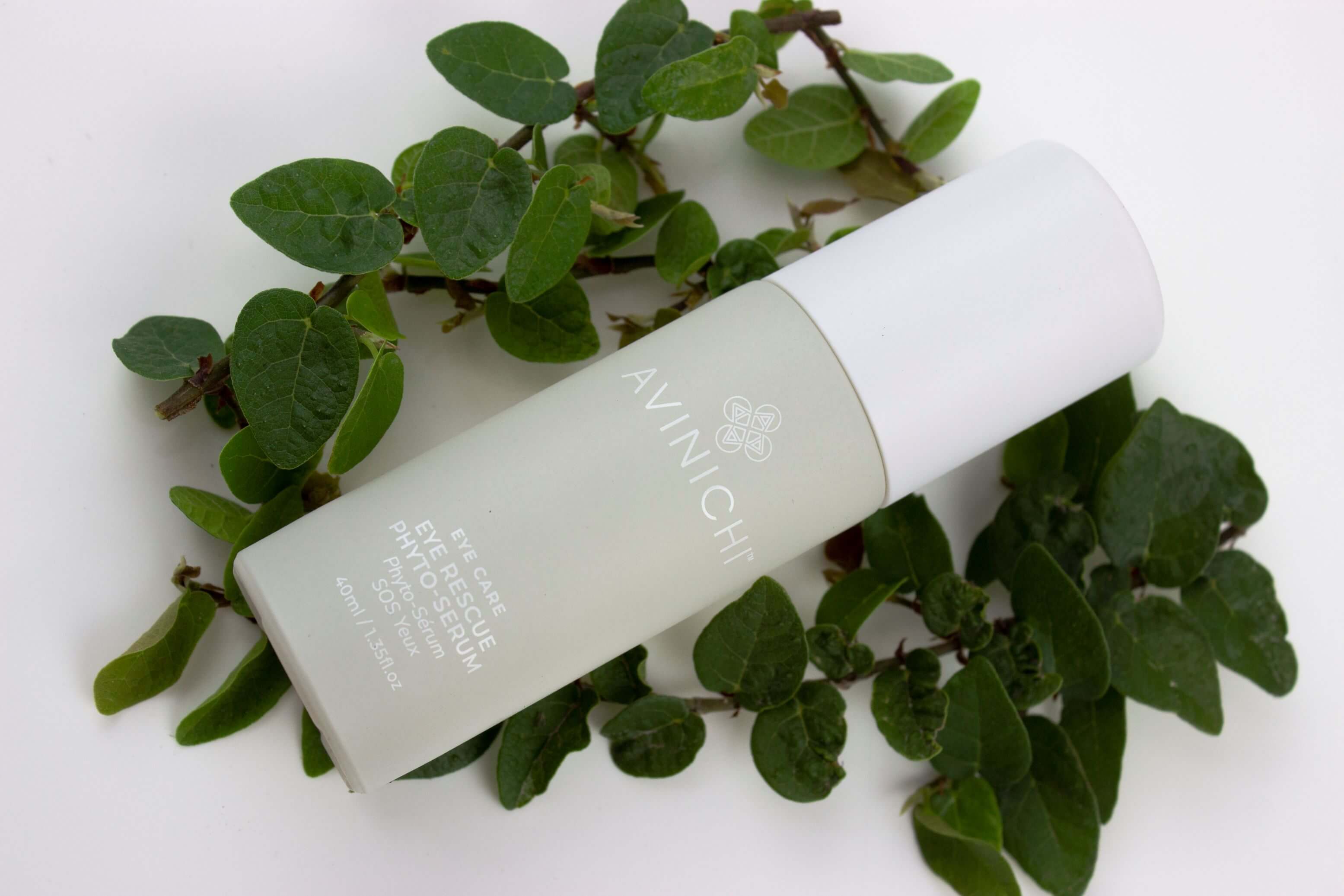 The Avinichi Eye Rescue Phyto Serum is a true savior for tired eyes. This potent serum is packed with natural botanicals and superfood extracts that work together to hydrate, firm, and brighten the look of the delicate skin around the eyes. I have noticed a significant reduction in puffiness and the appearance of fine lines since incorporating this serum into my skincare routine. Not to mention, the lightweight formula absorbs quickly, leaving my under-eye area feeling refreshed and rejuvenated.
Noni Morning Glow: Deep Hydration for Supple-Looking Skin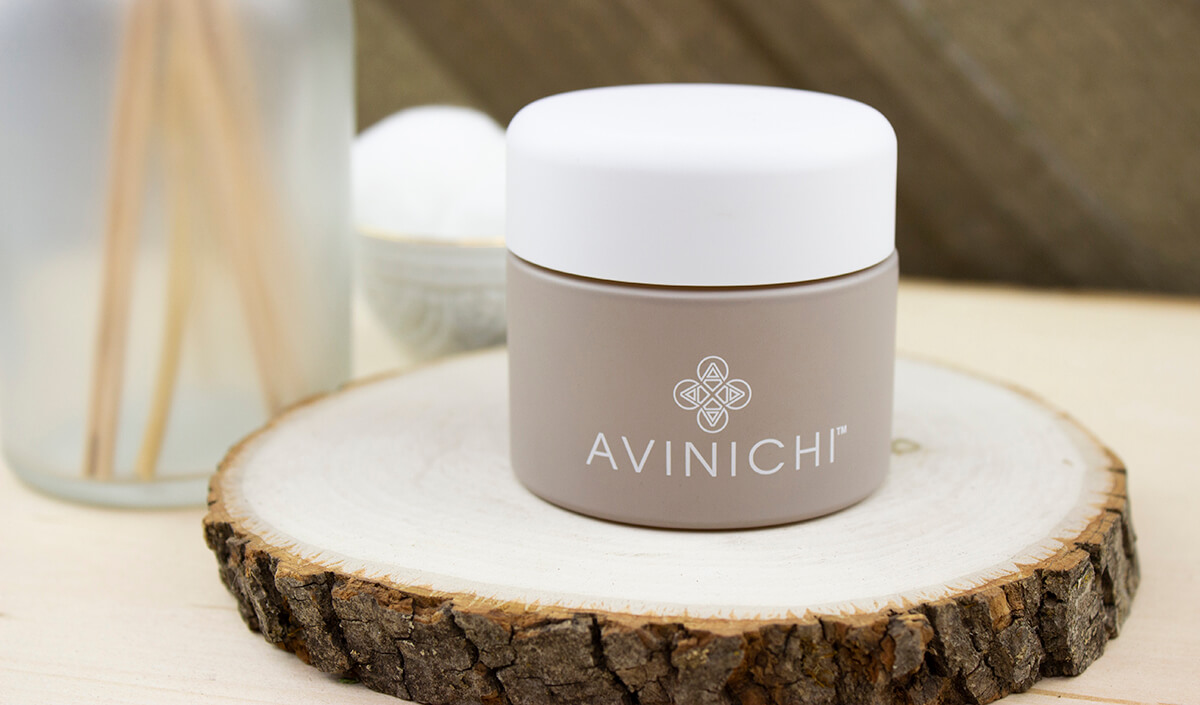 Last but not least, the Avinichi Noni Morning Glow is an absolute must-have for achieving a radiant complexion. This lightweight moisturizer is enriched with the powerful superfood noni extract, which revitalizes the feel of the skin. The luxurious formula absorbs quickly, leaving my skin feeling hydrated, looking plump, and appearing to have a glowing radiance. Also, I love how it provides the perfect base for makeup, keeping my skin moisturized throughout the day. The Noni Morning Glow has become my favorite part of my daily skincare routine. I can undoubtedly say that it has transformed my skin, giving me a luminous and youthful appearance.
Brand Philosophy: Harnessing the Power of Superfoods
What sets Avinichi apart from other skincare brands is their commitment to harnessing the power of superfoods. Superfoods are known for their high nutritional value, antioxidants, and other beneficial properties. Avinichi has taken this concept and translated it into a skincare range that combines the best of nature and science. Thus, by incorporating superfoods into their formulations, Avinichi provides the skin with a wide range of vitamins, minerals, and antioxidants, promoting a vibrant and youthful complexion. Their dedication to using natural, plant-based ingredients and avoiding harsh chemicals is commendable, making Avinichi a brand that aligns with the needs and values of conscious skincare enthusiasts.
Transparency and Sustainability
Avinichi prides itself on being transparent about its ingredients and production processes. Their commitment to quality is evident in the meticulous sourcing of ingredients and the use of sustainable practices. Also, they strive to minimize its environmental impact by opting for eco-friendly packaging and reducing waste wherever possible. As a consumer, it is reassuring to know that the brand is conscious of its footprint and actively takes steps towards sustainability.
Conclusion: Avinichi – Superfood Skincare Delivers Results
In conclusion, Avinichi has quickly become one of my favorite skincare brands. Their commitment to transparency, sustainability, and quality is commendable. Their formulations are carefully crafted, utilizing superfoods to provide the skin with essential nutrients and antioxidants. From cleansers to moisturizers, each product is designed to address specific skincare concerns and deliver tangible results.
If you're seeking a skincare brand that combines the power of superfoods with effective formulations and a commitment to sustainability, I highly recommend exploring Avinichi. Treat your skin to the nourishment it deserves and experience the transformative power of superfood skincare. Avinichi is a brand that delivers results while aligning with the values of conscious skincare enthusiasts.