When it comes to skincare, I am always on the lookout for innovative and effective products that can enhance my skin's appearance and provide noticeable results. Recently, I stumbled upon Venofye, a brand that intrigued me with its unique use of bee venom in their skincare formulations. Curiosity piqued, I decided to delve deeper into the world of Venofye and discover the secrets behind this fascinating ingredient. I explored their website and tried out their products. Now, I am excited to share my experience with Venofye and shed light on what's up with bee venom.
Unveiling Venofye: The Buzz Around Bee Venom Skincare
Before we dive into my personal experience with Venofye, let's take a closer look at the brand and the concept behind their bee venom skincare.
Venofye is a skincare brand that takes inspiration from the natural world, particularly the beneficial properties of bee venom. Bee venom has been used in traditional medicine for centuries due to its potential anti-inflammatory and skin-firming effects. Venofye harnesses the power of this unique ingredient. As a result, they combine it with other carefully selected components. Thus, creating a range of skincare products that aim to rejuvenate and revitalize the skin.
The Buzzworthy Website: A Gateway to Bee Venom Skincare
Venofye's website serves as a comprehensive guide to their brand and products. Upon visiting the site, I was greeted with an inviting and visually appealing layout. Navigating through the different sections was a breeze, and I appreciated the clear organization of information.
Now that we have a better understanding of Venofye, let's delve into my personal experience with their bee venom-infused skincare products.
Queen Bee Clarifying Cream Cleanser: A Fresh Start for Vibrant Skin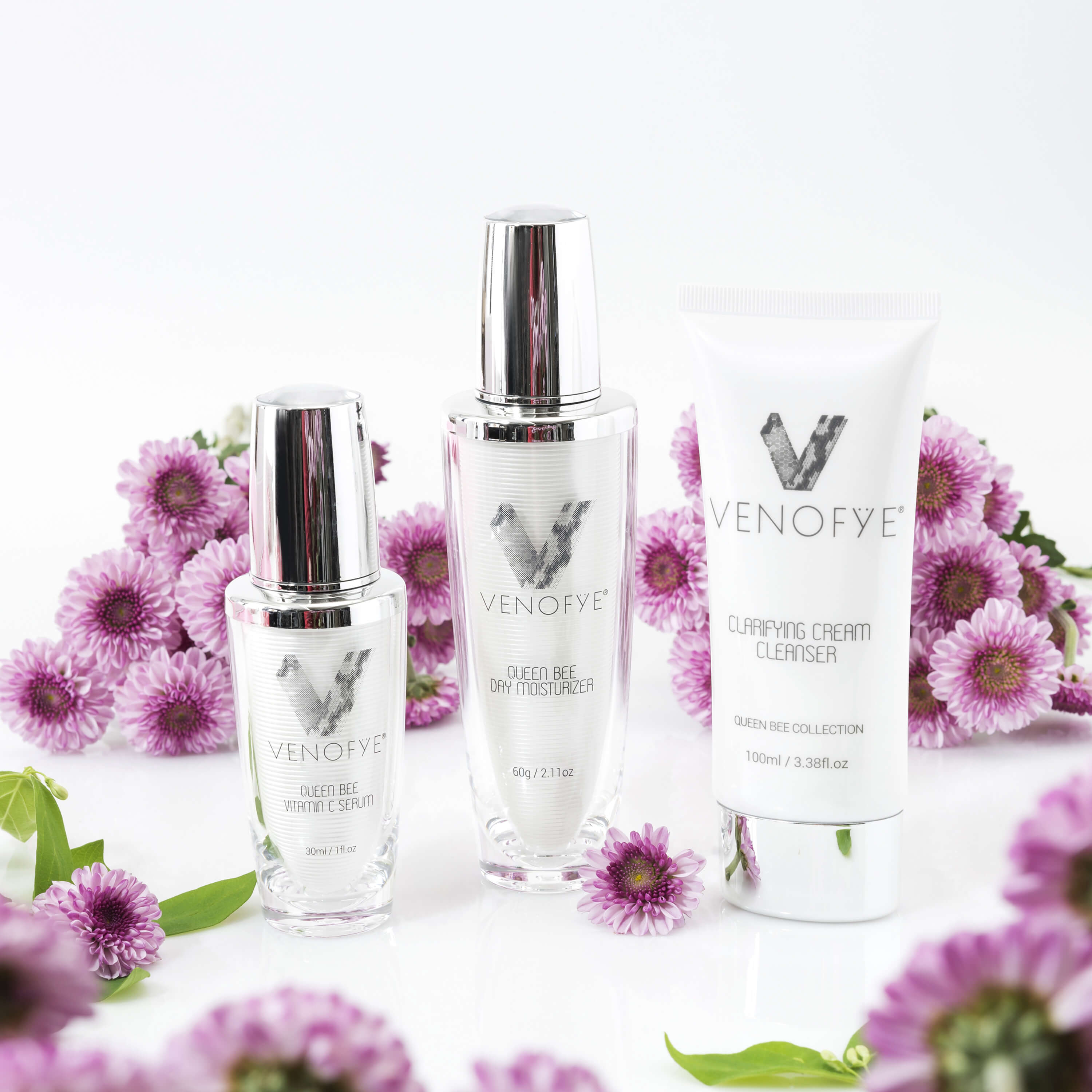 The first product I tried from Venofye was their Queen Bee Clarifying Cream Cleanser. This cleanser promised to gently remove impurities while leaving the skin radiant and smooth. Upon application, the lightweight cream transformed into a rich and creamy lather, effectively removing dirt, oil, and makeup residues. I appreciated the fresh, invigorating scent that accompanied the cleansing process.
My skin felt clean, soft, and rejuvenated after each use. The cleanser's gentle yet effective formulation left my skin feeling refreshed without any dryness or tightness. I also noticed a subtle improvement in the clarity of my complexion, as the cleanser seemed to enhance the radiance of my skin. Overall, the Queen Bee Clarifying Cream Cleanser provided a fresh start to my skincare routine, preparing my skin for the subsequent products.
Beehive HydraLift Mask: The Sting of Radiance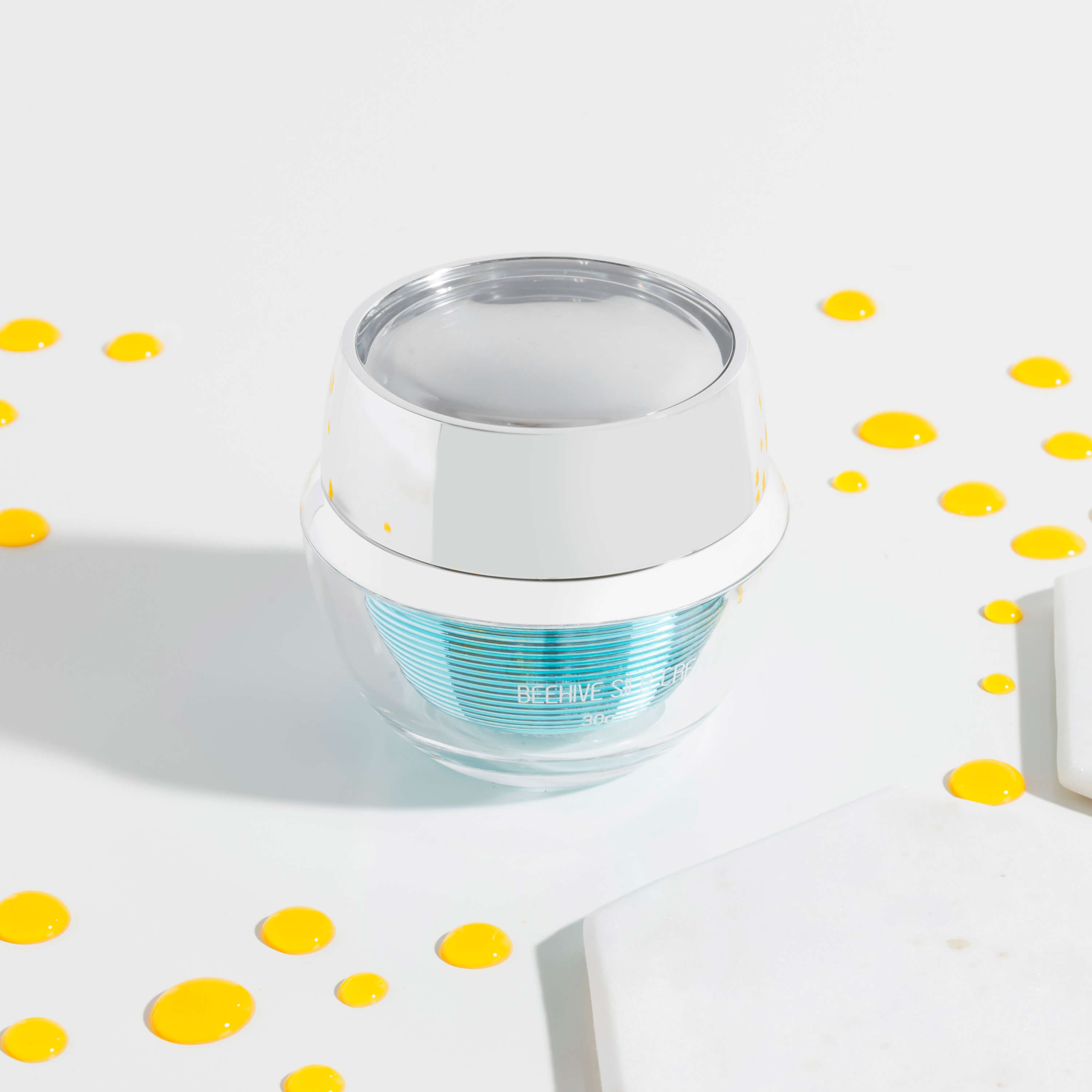 Now, let's move on to the face mask I tried, a product that intrigued me with its promise of radiance and revitalization.
The Beehive HydraLift Mask from Venofye is a luxurious treatment designed to enhance the skin's firmness and promote a youthful glow. Upon application, the mask's creamy texture glided smoothly onto my skin, enveloping it in a gentle cocoon of beneficial ingredients. Then, the subtle tingling sensation, which is a characteristic of bee venom-based products, made me feel like the mask was actively working its magic. I left the mask on and didn't rinse my face per the recommendations.
The results of the Beehive HydraLift Mask were truly remarkable, leaving my skin visibly refreshed and rejuvenated.
After using the mask, my skin looked noticeably brighter and more radiant. The mask seemed to have a plumping effect, as my fine lines appeared diminished and my skin felt firmer. I was particularly impressed by the smooth and supple texture of my skin, which had a healthy glow that lasted throughout the day. The Beehive HydraLift Mask proved to be an excellent addition to my skincare routine, providing an indulgent treatment that left me feeling pampered and my skin revitalized.
Blossom Bee Day Moisturizer: Embracing Youthful Hydration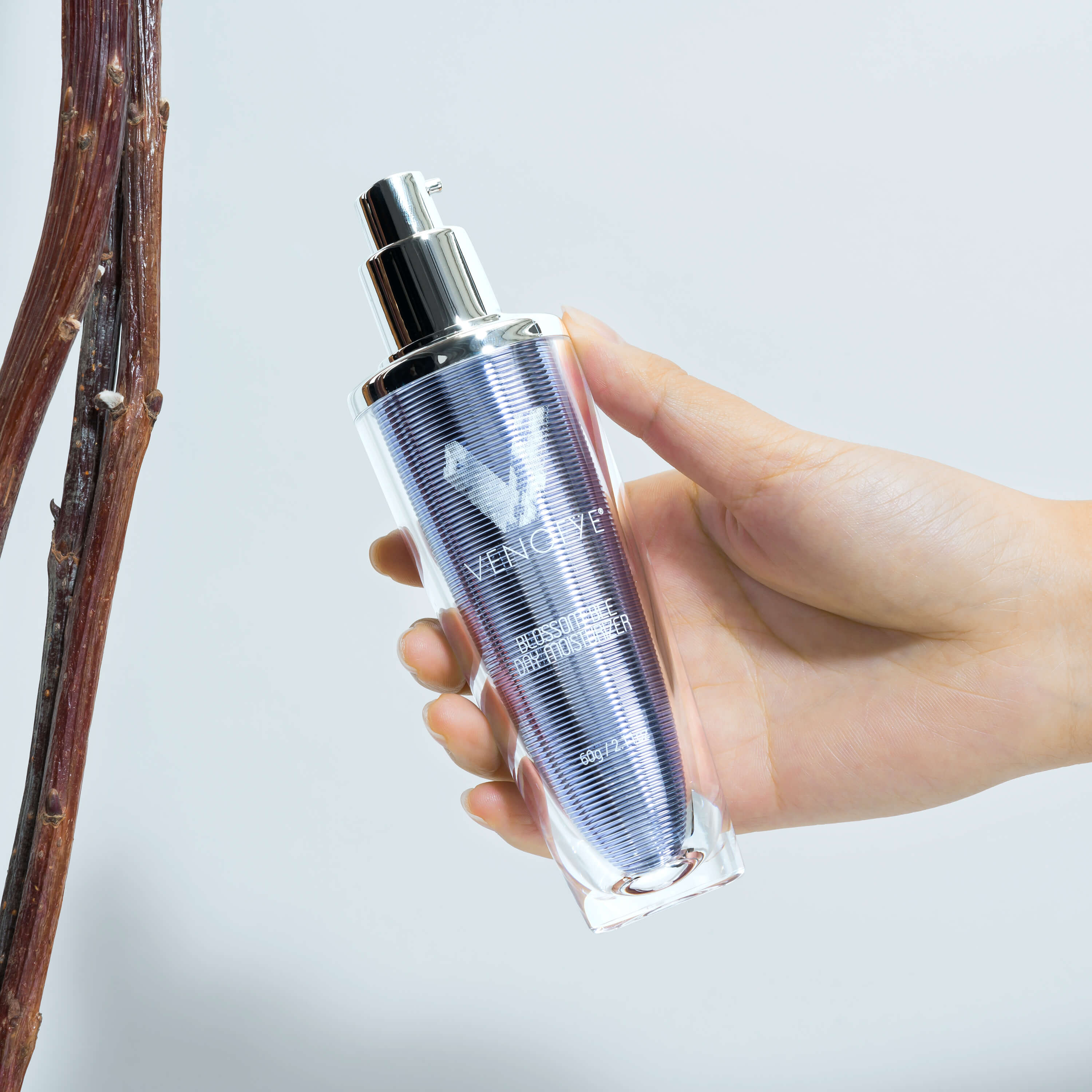 Let's move on to the final step in my skincare routine with Venofye – the Blossom Bee Day Moisturizer.
This moisturizer is a hydrating powerhouse that aims to provide long-lasting moisture and promote a youthful appearance. The lightweight yet nourishing formula glided effortlessly onto my skin, instantly quenching its thirst. I appreciated the non-greasy texture, which absorbed quickly without leaving any residue.
With consistent use of the Blossom Bee Day Moisturizer, I experienced remarkable improvements in the hydration levels and overall condition of my skin.
My skin felt deeply hydrated, plump, and velvety smooth throughout the day. The moisturizer's unique blend of bee venom and other skin-loving ingredients seemed to lock in moisture. Therefore, creating a protective barrier against environmental stressors. I noticed that my skin appeared more supple and radiant, and the fine lines and wrinkles appeared softened. The Blossom Bee Day Moisturizer proved to be an essential step in my skincare routine, providing the necessary hydration to keep my skin looking youthful and healthy.
Apart from the individual products, I was also impressed by Venofye's commitment to quality and their customer-centric approach.
Superior Quality and Customer Care: A Winning Combination
Venofye's dedication to delivering superior quality products is evident in every aspect of their brand. From the carefully sourced ingredients to the meticulous formulation process, they ensure that each product meets high standards of efficacy and safety. I appreciated their transparency in providing detailed information about the ingredients used in their products. Thus, allowing me to make informed choices about what I apply to my skin.
In addition to their commitment to quality, Venofye excels in providing exceptional customer care.
The customer service provided by Venofye was top-notch. They were responsive, helpful, and knowledgeable, addressing any queries or concerns I had promptly. I felt valued as a customer, and their dedication to ensuring a positive experience left a lasting impression.
Conclusion: Embracing the Power of Bee Venom with Venofye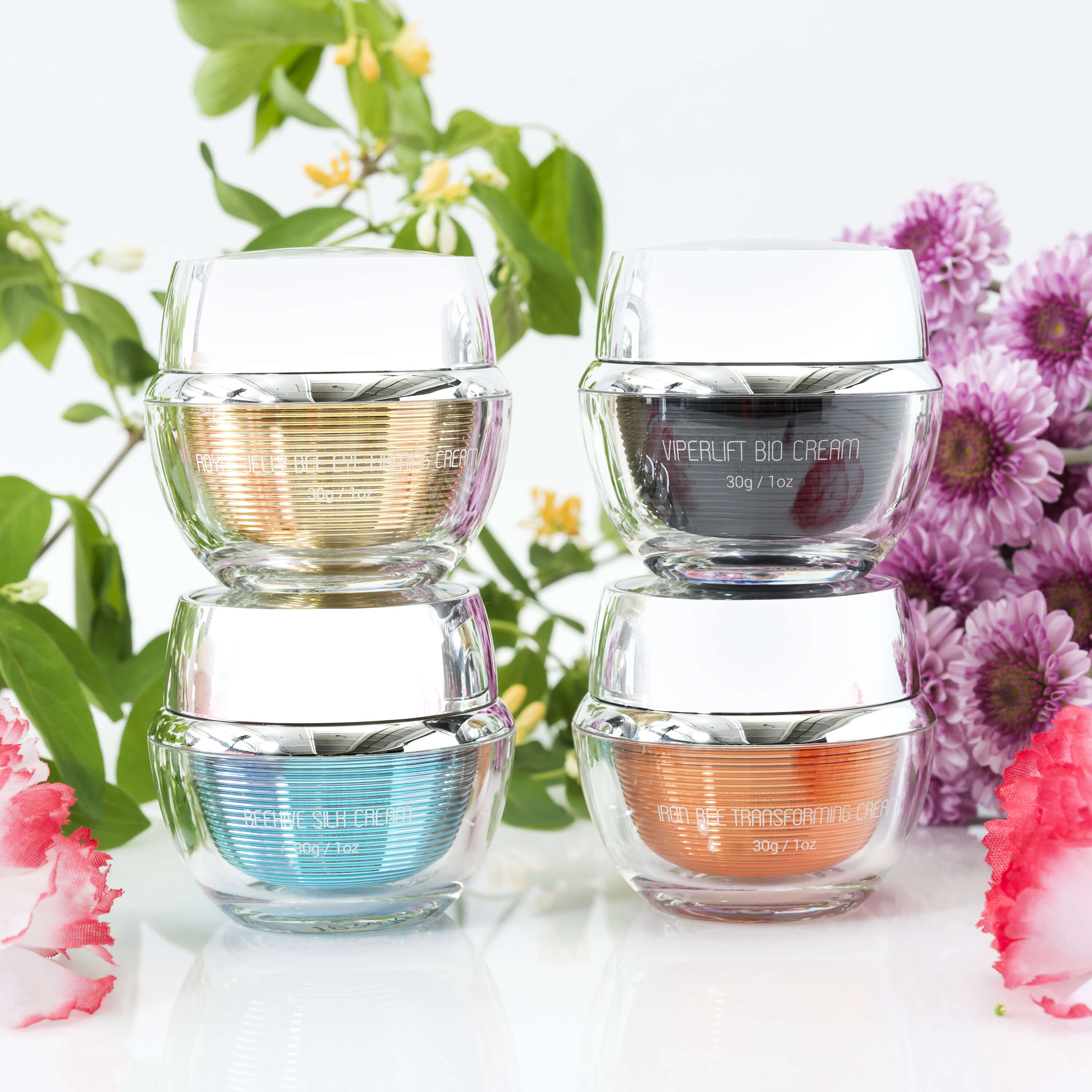 In conclusion, my experience with Venofye and their bee venom-infused skincare products has been nothing short of fantastic. The cleanser left my skin feeling refreshed and balanced, while the face mask provided a radiant and revitalized complexion. The moisturizer delivered superior hydration and a youthful glow that lasted throughout the day.
Through their dedication to quality, their friendly and informative approach, and their commitment to customer care, Venofye has established itself as a brand worth exploring. If you're seeking innovative skincare products that prioritize efficacy and embrace the power of natural ingredients, Venofye is definitely worth a try.
Unlock the secrets of bee venom skincare by visiting Venofye's website (http://www.venofye.com/) and embark on a transformative journey towards healthier and more radiant skin. With Venofye, you can embrace the power of bee venom and experience the buzzworthy benefits for yourself.
Don't just take my word for it—see what others have to say about Venofye and their bee venom-infused skincare products.
Rave Reviews from Satisfied Customers
Venofye has garnered a loyal following of satisfied customers who have experienced the transformative effects of their products. Numerous positive reviews highlight the noticeable improvements in skin texture, firmness, and radiance. Customers praise the luxurious feel of the products, the visible results, and the overall experience of using Venofye's bee venom-infused skincare.
It's important to note that individual results may vary. Due to skincare being a personal journey influenced by various factors such as skin type and lifestyle.
However, the overwhelming positive feedback from customers speaks volumes about the effectiveness and appeal of Venofye's products. With their dedication to quality and commitment to customer satisfaction, Venofye has earned its place as a trusted brand in the competitive world of skincare.
Ready to embrace the power of bee venom and elevate your skincare routine? Go ahead and give Venofye a try!