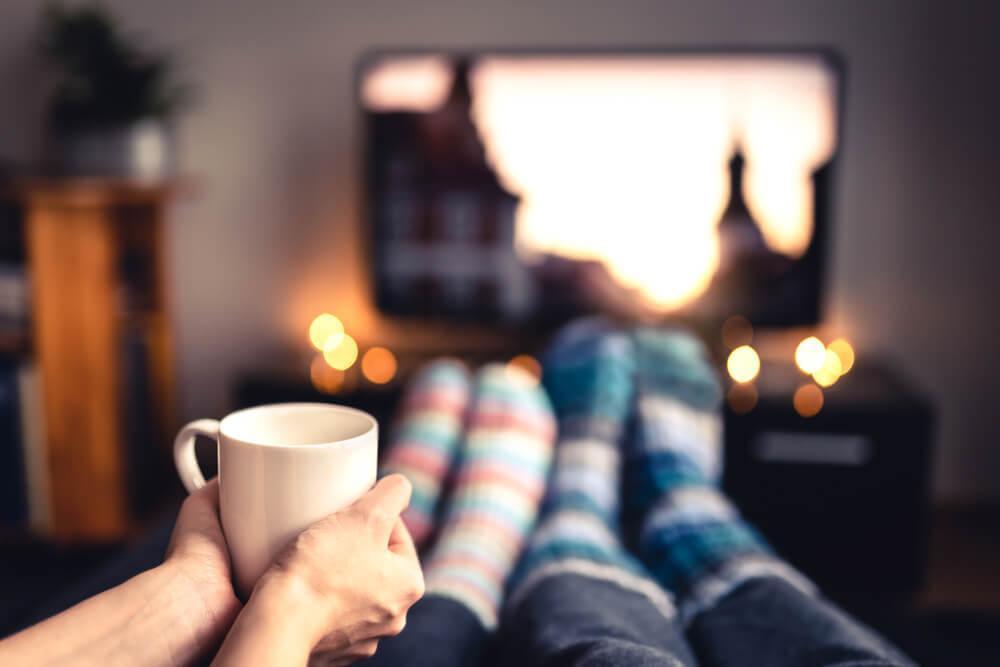 The festive season is upon us. It is time to get Christmas decorations from the attic and prepare for relatives to flock back home. Amidst all the revelries, you and your loved ones will probably huddle up for a movie. As you plan for this popular pastime, you probably already know that there are many Christmas movies to choose from.
Films such as Home Alone, Elf, Gremlins, and Love Actually are some of the classics in every family's collection. While there is nothing wrong with sticking to traditions, you could be missing on some of the best, but not-so-popular, movies. To spice things up this festive season, you might want to grab one or two of these underrated Christmas movies instead.
Nativity!
Nativity! was the first release in the Nativity movie series. The success of the film has seen four installments so far, each just as good. And who better to launch a successful British film series if not Martin Freeman? The Emmy Award winner plays Paul Maddens, a Catholic school teacher who hates Christmas.
His feelings notwithstanding, Paul is tasked with running the year's nativity play. He is up against Gordon, a rival from drama school who is in charge of the nativity play at a local Protestant school. Add talentless kids, made-up Hollywood producers, a childish assistant, and media attention, and the stage is set for an epic Xmas comedy.    
Jingle All the Way
It's hard trying to imagine Arnold Schwarzenegger in a role movie requiring a balance of slapstick and satire. But that's exactly what the Terminator star had to portray in the 1996 Christmas comedy Jingle all the Way. The former Governor of California brought the cut-throat last-minute holidays' shopping spree to the big stage.
Together with David Atkins, they play rival fathers who will stop at nothing to purchase an action figure for their sons. The film is fast-paced with elements of comedy, action, drama, and sci-fi. What makes this one of the best Christmas movies is not just the unlikely cast, but its spot-on depiction of consumerism over the holidays. 
Die Hard
Is Die Hard really a Christmas film?
Well, as you debate that, let's see why it makes our list. To begin with, Bruce Willis is in it! If that's not enough, consider this; Forbes ranked it as the best Christmas movie of all-time. The film explores good versus evil and family struggle, in the midst of flying bullets and explosions.
The film introduces the titular character NYPD detective John McClane to the world. Soon after arriving at the venue of a Christmas Party, where he hopes to reconcile with his wife Molly, terrorists attack. What follows is a siege involving hostages, helicopter gunships, overzealous media, and a cop who refuses to die no matter what.  
Bad Santa 
Released in 2003, Bad Santa was a surprise Box Office success which made more than three times its production budget. With a dwarf, many inappropriate jokes, bullies, and a drunk thieving Santa, this is one dark Christmas comedy. It stars Billy Bob Thornton as Santa, Tony Cox as his elf assistant, and Bernie Mac as a security guard.   
Santa and his assistant are professional thieves who use their act to rob shopping malls every year. This time though, their plan starts falling apart when Santa becomes too drunk to deal with kids or crack safes. To make matters worse, they have to take a gullible kid under their wing, plus a woman with a Santa fetish.
Fred Claus
This is a fantasy Christmas comedy full of adventure and slapstick. It stars Vince Vaughn as the brother of the real Santa Claus, played by Paul Giamatti. The film looks at the divergent lives of the Santa family. With a brother set against his jolly sibling, the audience is taken through their rollercoaster lives of redemption and love.  
Paul is the modern-day Santa while Vince is a repossession agent. Their lives are on a collision course. With time though, they find their way back to friendship as Vince slowly transforms to Santa and Paul comes to question his values. In the middle of the dysfunctional fantasy family, there are flying sleighs, real elves, and a rush to save Christmas as we know it. 
Scrooged 
One reason to watch this film: Bill Murray. If you are not yet convinced, add Christmas Eve ghosts and a script based on a Charles Dickens novella. Following the phenomenal success of Ghostbusters, this was Murray's first movie in four years- and the wait was worth it. Also, all the four Murray brothers, Brian, Joel and John, are in it.
The modern take on Dicken's A Christmas Carol is seen through the eyes of a cynical selfish television executive. After firing one of his staff on Christmas Eve, the universe conspires to teach him a lesson. Three spirits, ghosts from the past, present and future, take him through a journey of self-evaluation and redemption. 
The Family Stone
This is a comedy-drama boasting an impressive cast. Its ensemble cast includes Diane Keaton, Dermot Mulroney, Rachel McAdams, Luke Wilson, Sarah Jessica Parker, Tyrone Giordano, and Craig T. Nelson. The stars play the Stone family, except for Parker who is Mulroney's uptight girlfriend. This is her first time meeting the not-so-welcoming eccentric family.
The plot revolves around Everett's (Mulroney) plan of proposing to Meridith (Parker) with the family heirloom ring. Overwhelmed with the negative attention from the Stones, Meridith invites her more outgoing sister Julie (Claire Danes) for support. The film provides just the right balance between drama and comedy for whole-family viewing.       
Terry Pratchett's Hogfather
If you are tired of the season's jolly films, then Hogfather is your kind of movie. Based on Terry Pratchett's novel of the same name, this is an alternative Christmas story. Set in the Discworld universe, it's the story of Death who has to take over the Hogfather's mantle as Discworld's version of Father Christmas.
Full of oddball characters and mischief, the movie will have you in stitches for all of its 3 hours running time. David Jason stars as Albert, Death's manservant, while Pratchett makes a cameo. The 2-part movie also stars Downton Abbey's Michelle Dockery as Susan Sto Helit, Death's granddaughter who is trying to save the Hogfather. 
Edward Scissorhands 
This is a romantic dark fantasy movie produced by acclaimed gothic and horror film producer Tim Burton. It stars an artificial man with scissor blades for hands. The invention of an old inventor, Edward (Johnny Depp) is left unfinished and alone after his maker dies. He is taken in by a loving suburban family where he falls in love with Kim, a teenage girl played by Winona Ryder.
Though not likely to feature among the best Christmas films, it has some of the best holiday scenes. With his scissors, Edward is able to carve a beautiful angelic ice statue for his love interest, shave dogs, cut women's hair, and style live fences. His ice creations also result in shavings that fall like snow, a welcome Christmas rarity in the area.  
Iron Man 3
The third installation in Marvel's Iron Man movie franchise is one the best underrated Christmas movies. Apart from taking place around the festive season, Tony Stark gyrates to Jingle Bells as he tests his latest Iron Man armour. Just like most holiday films, the plot revolves around uncertainty, rebirth, redemption and triumph.
Iron Man 3 is the 7th movie in the Marvel Cinematic Universe with Robert Downey Jr. reprising in his role as playboy and philanthropist Tony Stark. Suffering from anxiety attacks after almost dying in The Avengers, Tony becomes detached and lonely. Apart from the holiday setting, Tony bonds with a boy whom, according to director Shane Black, embodied "the ghost of Christmas past."     
Deck the Halls 
What would happen if you decorated your house so brightly that it can be seen from space? Watch this little known Christmas movie to find out as the residents of a small suburb town in Massachusetts, push their competitive spirit too far. The movie stars Matthew Broderick and Golden Globe Award winner Danny DeVito as they prepare for the festive season.
Mathew is the town's Christmas mope expert with a foolproof plan on how to end another successful year. Everything seems to go as planned until Danny and his family move into the neighbourhood. What starts as harmless pranks slowly turns into full-brown enmity as each man tries to prove himself the town's "Christmas Guy."
Babes in Toyland
This Christmas, get your kids this 1986 classic film starring Keanu Reeves and Drew Barrymore. The story is based on an operetta which brings together your favourite nursery rhymes' characters. Apart from the beautiful sing-alongs for the whole family, the movie is colourful and well scripted. It is an adventure through a magical place with a triumphant ending.
The plot takes place on a special day in Lisa Pipper's (Drew) life, an eleven-year-old girl with a big heart. Despite the fact that she has no time for toys, the universe has different plans for her. On Christmas Eve she is taken to a new realm known as Toyland. What follows is a story with troll armies, toy soldiers, and Santa Claus in disguise.  
Mixed Nuts
This is a dark humoured comedy film with an ensemble cast of some of Hollywood's greatest stars. Directed by Nora Ephron, Mixed Nuts is a reimagined take on French Christmas comedy Santa Claus is a Stinker. Some of its notable stars include Steve Martin, Adam Sandler, Juliette Lewis, Anthony LaPaglia, Liev Schreiber, and Rita Wilson. 
The plot focuses on Phillip (Steve), the manager of "Lifesavers" which is a suicide-prevention hotline. Events occur during one crazy night over the holidays. With the organization facing eviction due to overdue rent, workers start becoming restless. Matters are made worse when an over-the-edge pregnant woman and a transvestite enter into the equation.
I'll Be Home For Christmas
Many people find themselves caught in the last-minute rush to make it home for the holidays. The stakes are however higher for 18-year old Jake Wilkinson, played by Jonathan Taylor Thomas. His father's 1957 Porche 356 is his if he can make it home by 6.00 pm, on Christmas Eve. The deal is sweet and simple except for the fact that he is California and the home is in New York. 
A flight will take him home with many hours left to spare, simple, right? But with a beautiful girlfriend Allie (Jessica Biel) and a nemesis backed by goons, the stage is set for one hilarious journey. The film is surprisingly engaging with phenomenal acting from the super young duo of Jonathan Thomas and Jessica Beil.
Just Friends 
As a young man, being told that "you mean to me more than anyone in this whole world" is a powerful message. But when the person saying this is your crush and they end the sentence with "like a brother", you are bound to be scarred for life. 
In this underrated Christmas romantic comedy, Ryan Reynolds plays the main character, Chris Brander.
While the movie may be underrated, the cast isn't. Joining the Canadian celebrity on set were Amy Smart, Chris Klein, Anna Farris, and Christopher Marquette. The movie explores what it takes to move on after being "friend-zoned." Chris is an overweight high schooler with a crush on the popular Jamie (Amy Smart). Though years later he is athletic and successful, he hasn't gotten over his first love.