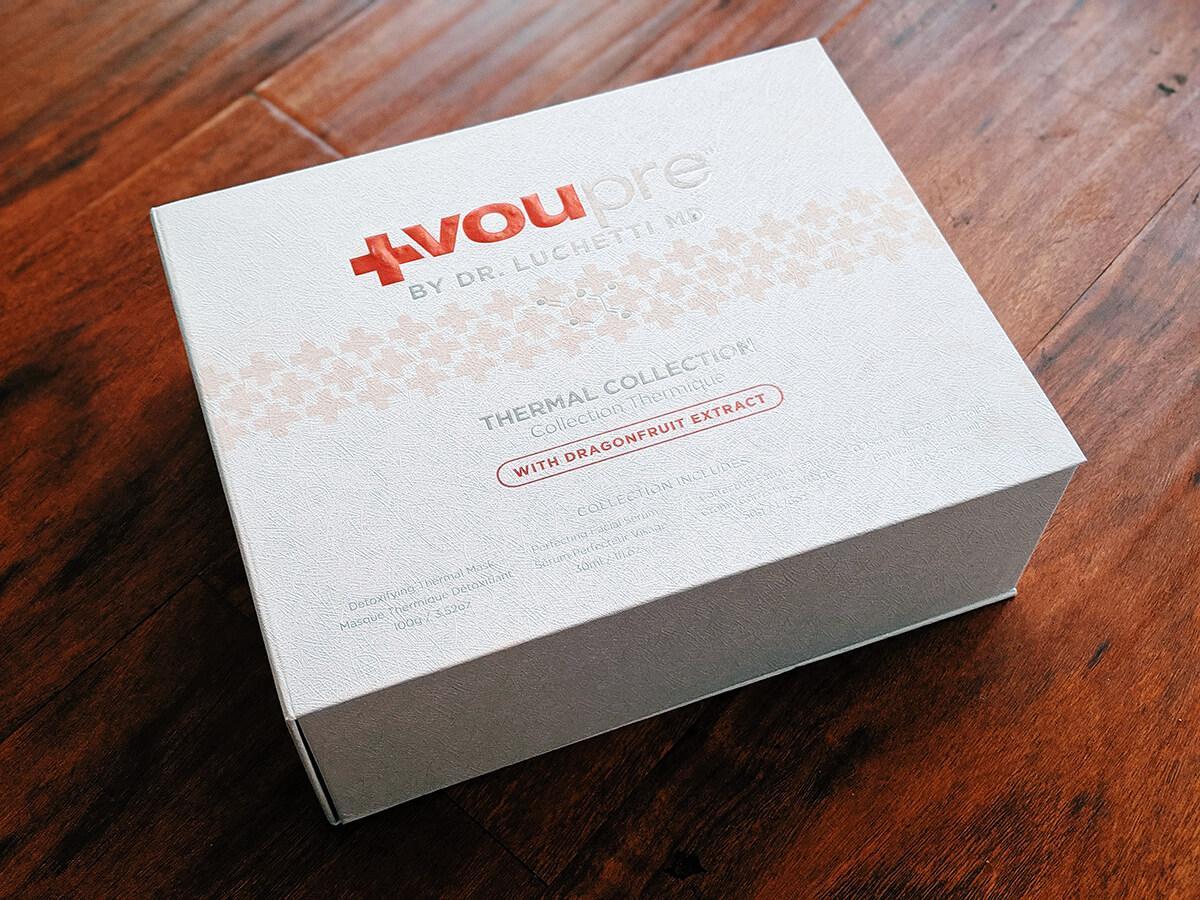 Review by Sarah Foley

I've never been someone who has had great skin. Throughout my teens and early twenties, I struggled with acne, large pores, and scarring. Now, I struggle with fine lines, particularly around my eyes and on my forehead, and I still get the occasional breakout. I had given up on skincare products – I tried so many different brands as a teenager, but I never felt like anything really worked. But now, as an adult, I decided it was finally time to start taking proper care of my skin. 
I decided to try Vou Pre, a new brand that focuses on holistic skincare regimens. I sampled their Thermal Collection, but they also have the Aqua Collection and Cannabis Collection to treat varying skincare needs. All of the products have a very luxurious feel that makes you feel like you're really pampering yourself. 
But do they produce real results? 
At A Glance: The Vou Pre Thermal Collection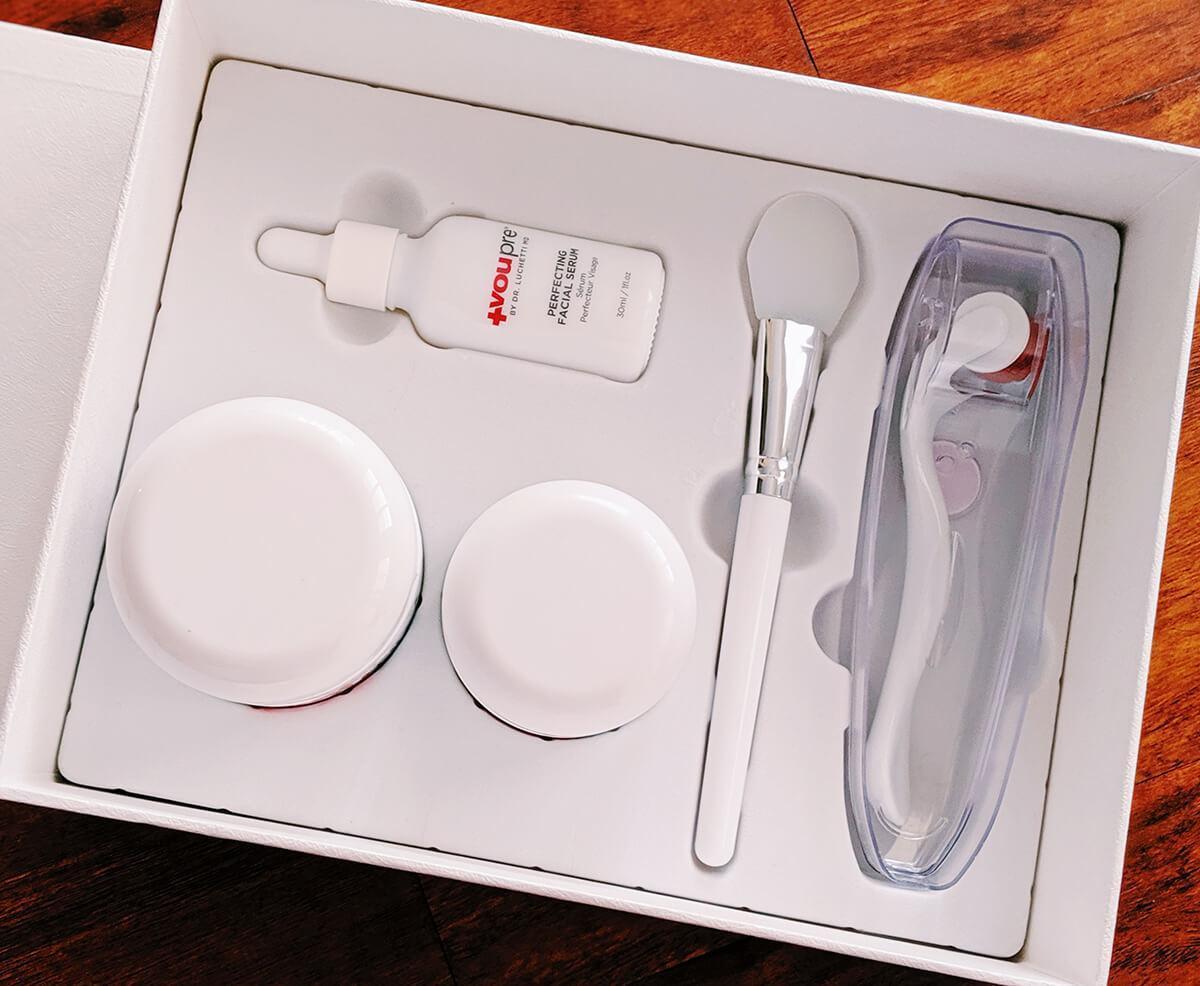 The Vou Pre Thermal Collection comes with four key steps for an entire skincare regimen. These steps are intended to be used together to reduce the appearance of fine lines and wrinkles while creating a more even skin tone. The collection includes: 
0.25mm Microneedle Roller: This little roller uses very small needles to stimulate blood flow to the face. Although it may look scary, don't worry – it doesn't hurt. 
Detoxifying Thermal Mask: This mask was very intriguing to me – it actually generates heat once it's applied to the face! The stimulating sensation will leave you feeling refreshed and invigorated. The mask also comes with a spatula to help you apply the mask. 
Perfecting Facial Serum: This serum can be applied on top of the mask to intensify its effects, or it can be applied on its own. It's gentle and nourishing, but contains powerful ingredients to help the skin heal. You only need a few drops for the entire face and neck. 
Corrective Facial Cream: This cream is very soothing and moisturizing. It's a necessary juxtaposition to the more intense products in this skincare regimen. 
The Thermal Skincare Regimen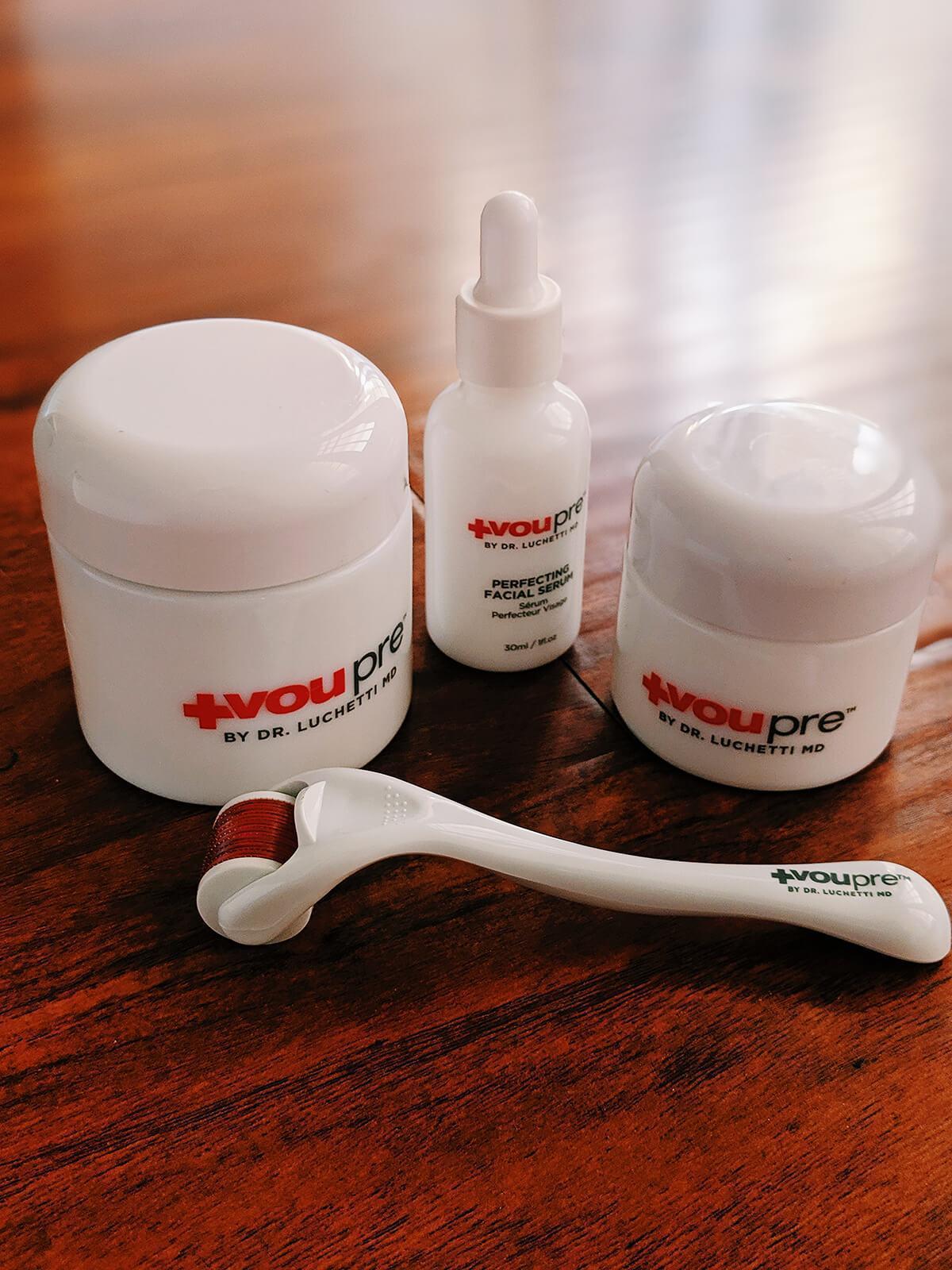 Vou Pre created these collections with the intention of each product being used together in a specific regimen. The ingredients in each product work together to improve your skin's texture, tone, and quality. Since the full Thermal regimen is quite intense, you do not need to do it every day to see results – two or three times per week will be effective. However, you can use the serum and corrective cream every day, since they are gentler. Here is the full skincare regimen that Vou Pre recommends with the Thermal Collection, and my experience with it. 
Cleansing: Before you start any skincare regimen, you should always cleanse your face. Over time, dirt, makeup, oils, and bacteria all build up in our pores. If you don't cleanse your face before starting your skincare routine, the nourishing ingredients in your skincare products won't absorb properly, and you won't see results. Since the Thermal Mask is quite intense, it's best to stick to a gentle cleanser with this regime. You should also make sure the cleanser is appropriate for your skin type and won't irritate any ongoing issues you have, whether it's dry, flaky skin or oiliness. 
Microneedling: Once your skin is fresh and cleansed, it's time to start microneedling. Microneedling looks intimidating if you haven't done it before, but I found it to be quite simple. I was also surprised at how comfortable it is – the idea of using needles on your face can sound extreme, but to me it just felt like gentle stimulation. You will experience redness after using it, and if you have particularly sensitive skin, you may also experience some mild bruising. However, these effects should fade fairly quickly. Ideally, you should roll the microneedling tool back and forth across each targeted area for 60 seconds. Targeted areas are anywhere that you experience large pores or fine lines. While this can feel like an excessively long time, it stimulates your skin's natural healing processes for skin that looks tight, toned, and youthful. 
Thermal Mask: Microneedling creates the perfect canvas for the rest of your skincare products. While your skin is working to heal the small lesions created by the needles, it's also able to better absorb these nourishing ingredients. Apply the thermal mask all over the face and let it set for 15 minutes. The mask has a gummy texture that can be difficult to apply with your fingers, so I recommend using the spatula that comes with the product. The warm sensation can be a little overwhelming at first, but it soon settles into a pleasant, soothing tingle. The warming sensation stimulates your skin's healing properties even further by improving your circulation and opening your pores. 
Serum: While the mask is still on, use the dropper to apply the serum on top of the mask. The serum actually intensifies the mask's effects, so you'll notice more dramatic results. The serum contains organic grapefruit extract as well as a number of other organic ingredients that help to fight off the signs of aging. Once the mask and serum combination has set for 15 minutes, rinse them off with water. Be sure to pat your face dry – tugging at the skin can cause further damage. 
Corrective Cream: After washing the mask off of your face, it's time to apply the corrective cream. This cream feels very nourishing and gentle, and it has a very pleasant fruity smell. Like the serum, it also contains organic grape extract, as well as grape seed extract, rosemary extract, vitamin E, and vitamin A. These key ingredients help to achieve an even skin tone and correct signs of aging. There's also salicylic acid to soothe breakouts. Pat the corrective cream into your skin and let it absorb. 
Benefits of Microneedling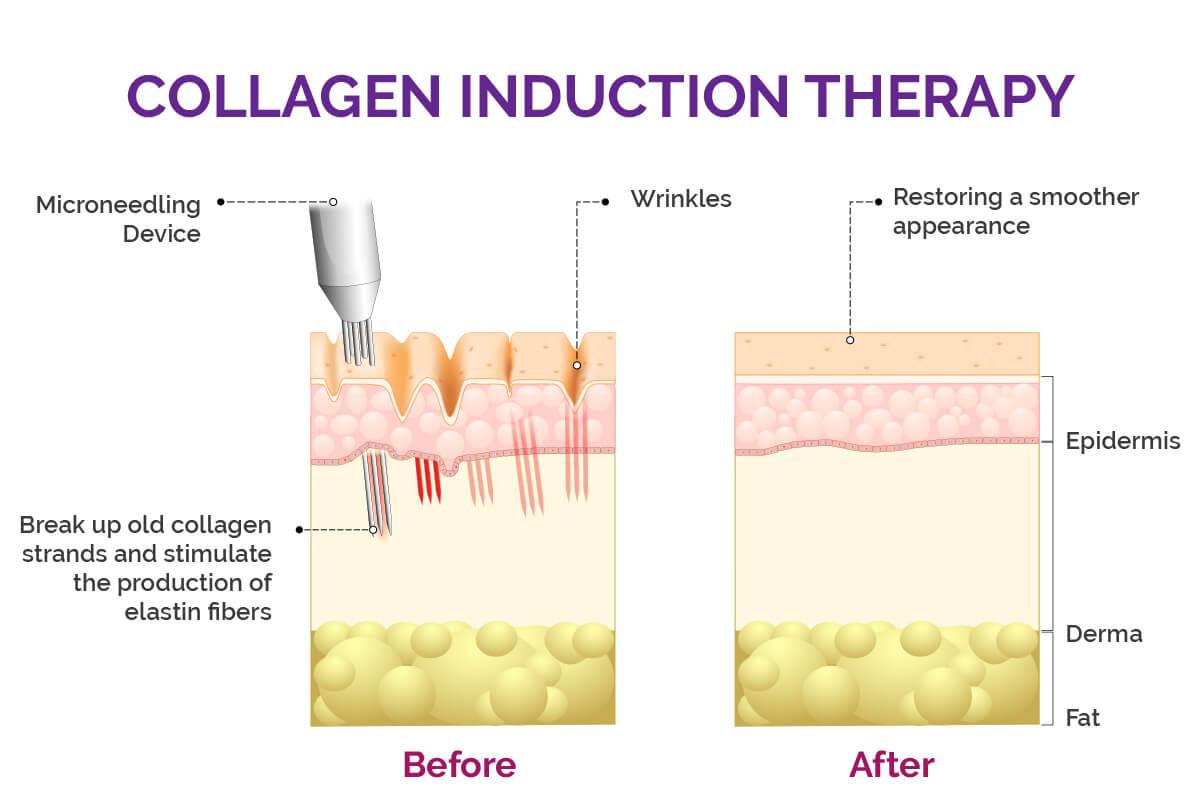 Microneedling, which is also known as collagen induction therapy, is a relatively recent trend in the skincare world, and if you've never tried it, you're probably wondering how to do it properly and why it works so well.
When the needles penetrate your skin, they create very small wounds that your body needs to heal. This increases your body's production of collagen and elastin in these areas. These are two essential proteins that give your skin a full, youthful appearance. When we're young, our skin produces plenty of collagen and elastin. However, as we get older, our body slowly produces less and less of these proteins. This lack of collagen and elastin in the skin makes fine lines and wrinkles look more prominent, and can also lead to sagging or drooping skin.
Since microneedling stimulates collagen and elastin production, it can make your skin look firmer and more youthful, often within just a few uses. The extra collagen can also make your pores appear smaller, so your skin's texture will look more even. 
Microneedling can also make your skin tone look more even.
How?
As your body heals the small wounds created by the needles, it naturally sheds the dead cells on the top layer of your skin. This reveals the fresh, healthy layer of skin cells below, which haven't been affected by scarring or hyperpigmentation. This fresh skin is going to look youthful and glowy. Whether you're looking to get rid of old acne scars or you're struggling with melasma, microneedling can help. 
How Do Thermal Masks Work?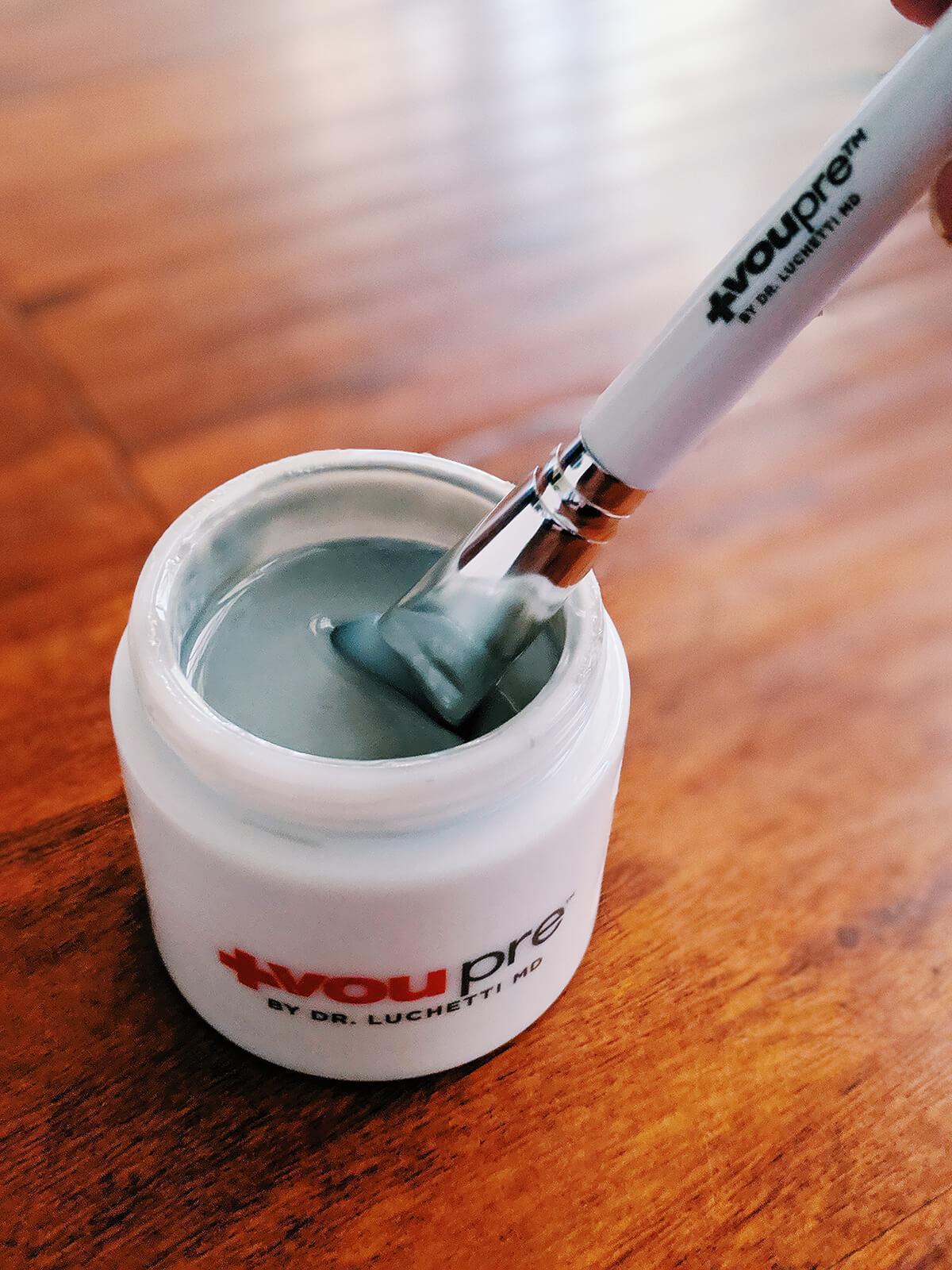 Thermal masks are another new trend in the skincare world, and you're probably wondering exactly how they work…
The Vou Pre thermal mask contains zeolite, a mineral derived from volcanic rock. When zeolite is applied to the skin, it reacts with the your skin's natural oils, causing it to heat up. This heat opens up your pores, so that the rest of the nourishing ingredients in the mask, serum, and cream can soak into your skin.
The heat also increases blood circulation to your face, which is essential for healing blemishes and irritation. This increased circulation can also help your skin stay looking youthful and prevent fine lines and wrinkles from sinking in.
If you've never used a thermal mask before, the initial sensation may be a little overwhelming. However, there is no risk of burning the skin or long-term irritation. Keep in mind that the mask is only designed to be left on for 15 minutes at a time. 
Benefits of Dragonfruit Extract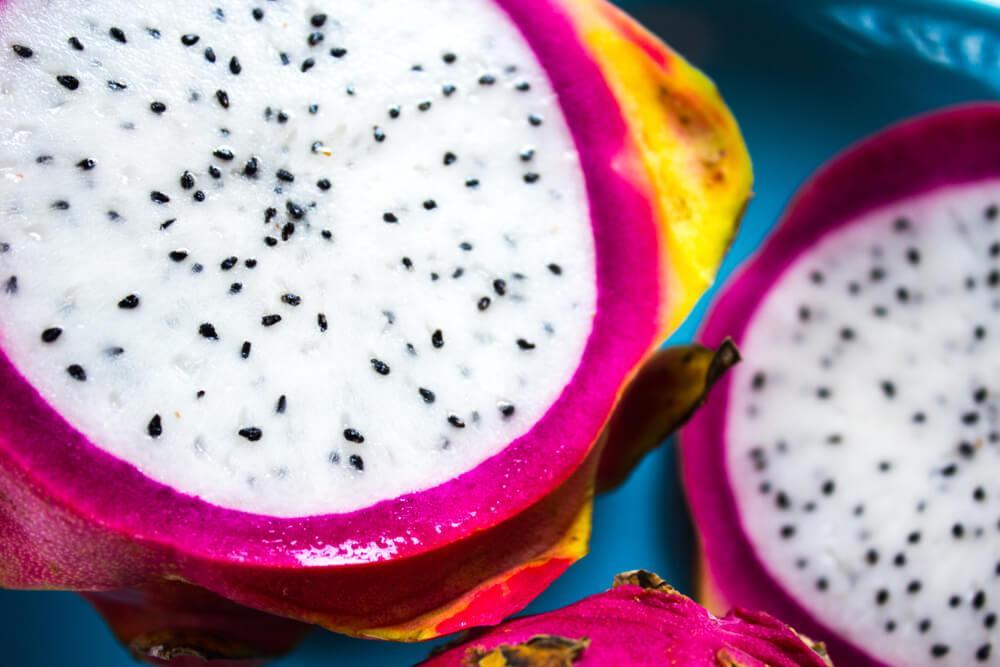 One of the most important ingredients in the entire Vou Pre Thermal Collection is dragonfruit extract. This ingredient can be found in each of the products in the collection, with this botanical bringing with it numerus benefits for the skin.
The extract contains a high amount of polysaccharides that provide a tightening effect, while also protecting the skin from environmental damage. It is also packed with antioxidants that help to slow down the skin's aging process.
Since dragonfruit extract is a great source of vitamin C, this ingredient can also help to brighten up the complexion, while reducing acne breakouts too.
You also won't need to worry about your skin drying out when you have dragonfruit extract on your side – around 90% of dragonfruit consists of water, making the extract incredibly hydrating.
Final Thoughts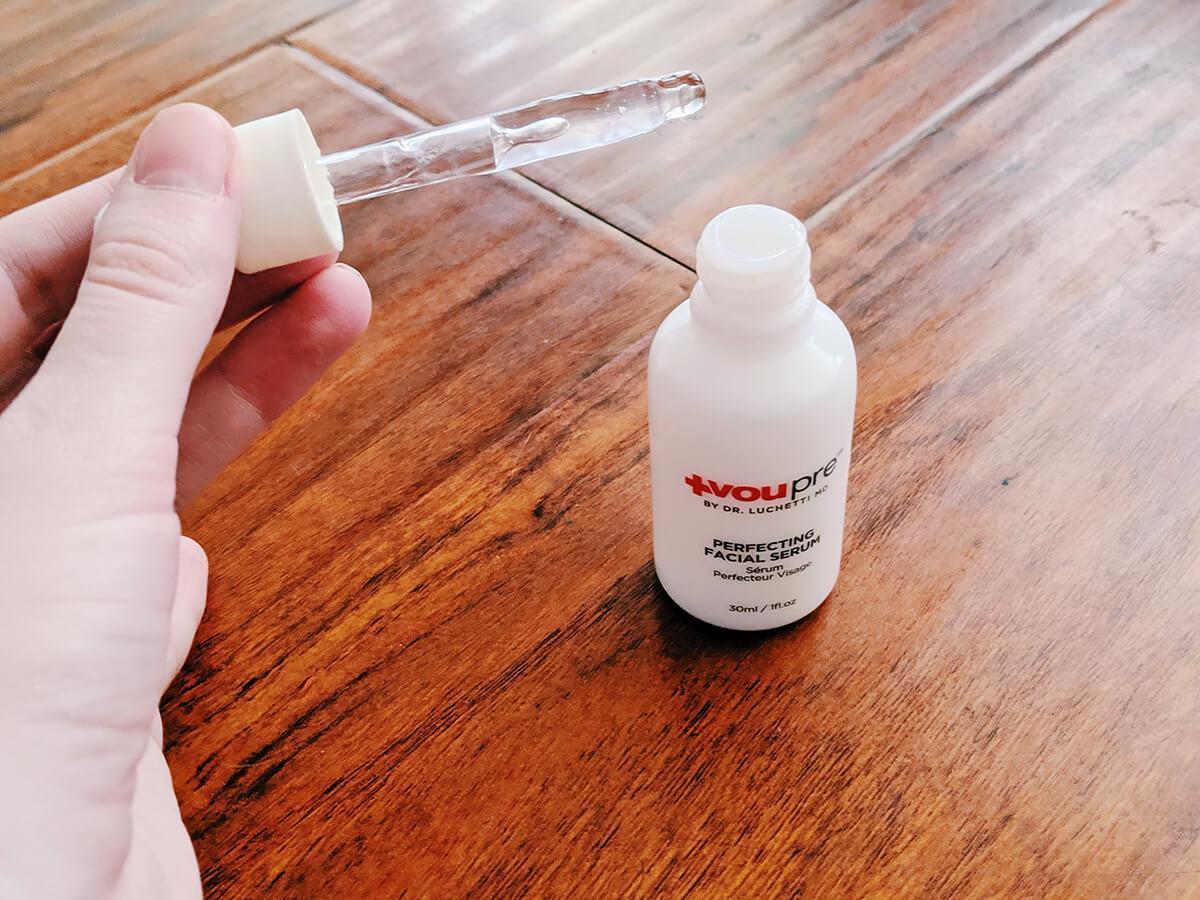 After using this system for two weeks, I noticed a significant difference in the texture of my skin. I had some breakouts that were healing when I first started using the system, and typically that would leave my skin tone and texture uneven for weeks. After a few days, I found that my skin was much smoother, and it felt much more hydrated as well. While you can still see the fine lines on my forehead, they are less noticeable, and my skin overall looks and feels much glowier. 
The corrective cream was my favorite product from the set – it has such a soft, luxurious texture, and my skin feels a little softer and more hydrated immediately after I use it. I like putting it on and letting it absorb before I do my makeup in the morning, because it creates such a nice canvas for my foundation. I notice that when I use the cream and the serum, my makeup doesn't seep into my fine lines or pores as much, and it's easier to achieve an airbrushed look with the right primer and foundation. 
I did find the thermal mask to be a bit overwhelming at first, but I noticed that my skin felt much tighter on the days I used it, and that the results lasted throughout the day. Once I got used to the heating sensation, I actually found it very pleasant and relaxing. I did experience some redness and sensitivity for a short period of time after removing the mask, but this quickly calmed down once I applied the cream.
I also experienced redness after using the microneedle roller, but this dissipated within a minute or so. While the results from the microneedling weren't drastic, I did notice that the area around the tops of my cheekbones looked fuller after using the roller. I also noticed that the skin around my chin and jawline felt tighter. I'm intrigued to see what the results will be like after continuing to use the roller as part of my skincare routine for a few months. 
Overall, this is a skincare set that's worth the investment. I felt a change in my skin after just a few days, and the overall experience of using the products was very pleasurable. I felt like I was getting a spa treatment at home, which isn't something you can say of many skincare sets.
You also don't need much of each product, so one kit can easily last for several months. If you're struggling with fine lines, large pores, or uneven skin tone, the Vou Pre Thermal Collection is one to try out.