Your first 10K run is bound to stress you and test the endurance of your body. Whether you are running the course as part of a full half marathon preparation or you just want to build on your regular 5K, running 6.2 miles is not easy.
The event can be grueling especially for beginners who may not even know the basics, training schedule, and other lifestyle changes that go into running. With this in mind, here is all the help you need on how to prepare for your first 10K run. 
Even for the most accomplished runners, everyone has to go through that first run. This requires you to be prepared with the right materials that will make it easier to move faster and more effortlessly. 
Running Clothes
For a running enthusiast, you must have seen some marathoners in tight clothes while others wear loose clothes and wondered which is the way to go? Well, you don't have to worry about the fit…. It's all about the fabric!
Whichever piece of cloth you buy, avoid cotton at all costs. The fabric is good in retaining moisture and bad in wicking it away. Cotton will cling to your body when you sweat or step on water. Furthermore, any water that ends up on your clothes after splashing your face during the run will evaporate slowly, making you heavier and uncomfortable with every splash. 
Instead, choose clothes that are specifically designed for running. Such clothing is made from technical fabrics that are excellent at wicking moisture. Polypropylene and silk options will come handy in this. These are items that you may already have in your closet, if not then dig deeper in your pocket for high performance brands like Thermax, DryFit or CoolMax.
For women, it's advisable to get a comfortable running bra. The key here is to go for a supportive sports bra, one that will not constrict your chest. Try the material by wearing it and jumping up and down. This will help you to judge the resilience of the material to ensure it does not stretch out during the run.
Expert Tip: Avoid overdressing during practice and on the main race day. Running makes you warm. This can make you uncomfortable, sweatier and in extreme hot weather, you may suffer from heatstroke. For a summer run, a t-shirt and shorts will do; for a winter run, go for a long sleeve shirt and running pants.
Running Shoes
The right kind of shoes to run in should fit freely without constricting any part of your feet. The pair that you choose to go with should also have soft rubber soles with excellent all weather grip – although most 10K events take place in summer, you never know if parts of the course will be wet from all the water being passed along.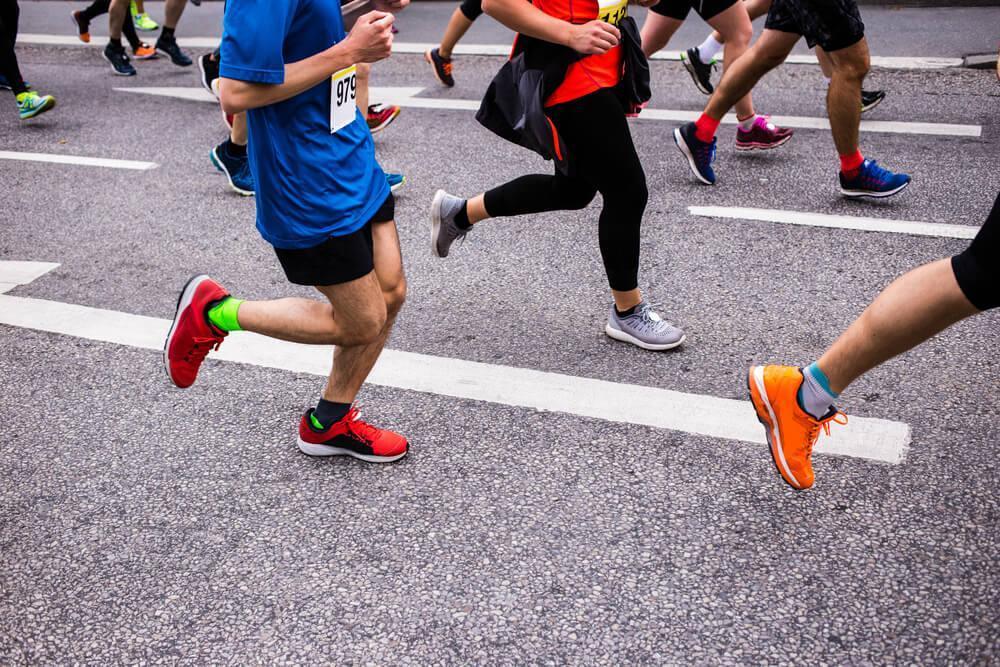 To avoid slipping, pulling a muscle or shoes coming off, buy shoes that are specifically made for running. Most leading brands have lines dedicated to ergonomics and durability. Such a pair can last through several runs before wearing off while still maintaining comfortability. As a guide go for cushioned, lightweight and stable shoes.
Running Accessories
Although clothes and shoes can be said to be the basics requirements for running, there are some extra gear that pros bring along. These are items that will help in monitoring your pace, keeping you on the right route and increasing safety during the event.
Running Belt: This is a utility belt meant to keep your accessories within reach and your hands free. The belt allows you to safely store your cash, keys, phone and ID.

 

Watch: Watching your pace is integral to a successful run. You must keep track of the time it takes you to cover different portions of the course. This helps in knowing when to speed up, maintain a pace or slow down to catch your breath. You can go for a multi-functional watch with GPS for ease of tracking your progress.
Phone: Having your phone on the road can help in making the 6.2 miles less lonely. Listening to cool music or motivational speeches can certainly be helpful for your first run. You can carry the gadget in an armband or the belt.

 

Cap: If you are running in hot, sunny, summer weather, it may be useful to wear a cap while you run. This helps limiting moisture loss through the scalp, while also shielding your face from harmful UV rays. Be sure to lather on sunscreen.
Sunscreen and Sunglasses: You will be spending a lot time in the open hence the need for protection from harmful UV rays. Use a sunscreen with an SPF of 30 or above from a brand that waterproof. You can also expect a lot glare from the surroundings; to protect your eyes, use UV-blocking sunglasses.
Why Should You Train?    
As a beginner, running for 10K will require 8 to 10 weeks of training. During this time, your body will get used to a new schedule that is meant to build up stamina. Gradual changes will occur in your musculoskeletal system to strengthen the body. This is the system responsible for support, movement and stability. 
Training will enable your bones and muscles to gain the physical strength necessary for the run. By the end training you should be able to run the entire course while still maintaining a conversation. 
10K Training Plan
To ensure that your body is ready for this schedule, start by getting a physical from your doctor. Depending on how fit your doctor finds you and any previous running experience; you could achieve the mileage in a few weeks. But if this is your first time to run and your life is mostly sedentary, then more time may be needed to get your body into the right running shape. 
A realistic plan is one that takes into consideration your current fitness, day to day commitments and your desired pace or goals. For beginners, the best approach is to start with a few minutes of running and training, then increase the duration with small increments. 
To put this into perspective; if in the first week you run for 10 minutes for a few days, then you should run for 11 minutes in the following week's schedule. That is a 10% time increment which is less tasking on your body and easily doable.
What to Expect
To run the entire course comfortably, you need an eight-week training plan. Your workload will be split between running, stretching, cross-training and resting. These activities will be spread throughout the week in alternate days. The schedule calls for three days of running each week with one or two days reserved for cross training. This will allow you to build up on mileage and increase resistance to injuries at the same time.
The schedule should however be flexible enough to accommodate your lifestyle. If you have planned to run on Mondays, Wednesdays and over the weekend with the rest of the days dedicated to cross training or resting, feel free to swap the activities between the days to fit your changing job schedule.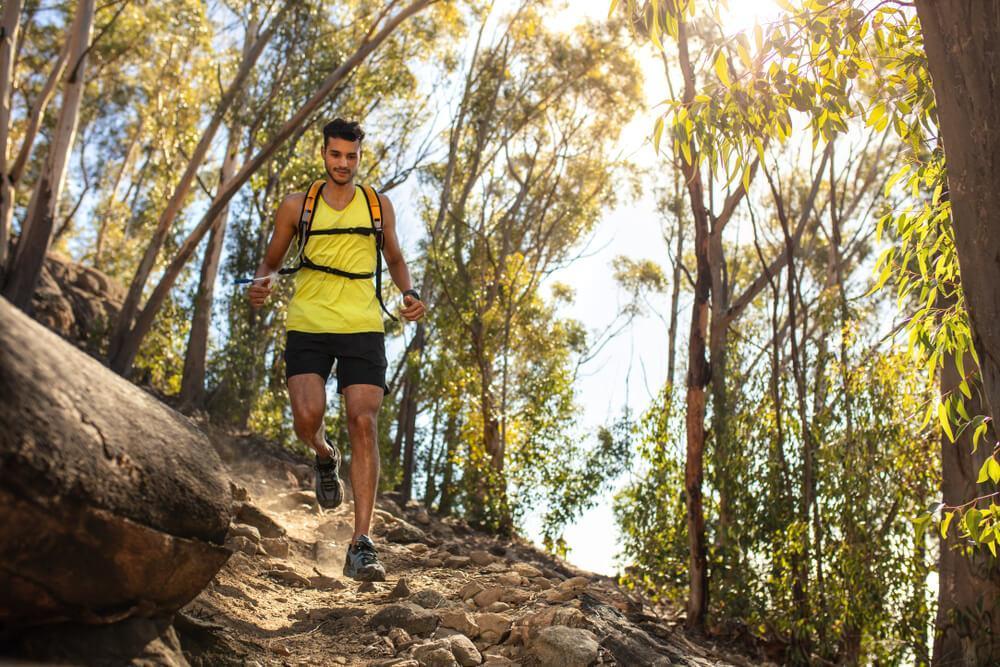 A 10K workout will be demanding both mentally and physically. This will be most evident during the early weeks of training, before the body gets used. With time though, each item in your training plan will be easier on you and be accomplished faster. Real progress will however take more than four weeks to be realized. 
What's the Difficulty Level?
While the training can be difficult, what you have to remember is that even elite runners don't have it easy. Some days the workout will be easy while in others you will need to brave on just to make it to the last mile. 
If the running gets rough, just remember to take a breather. Slow down the pace and let your body regain a little strength before soldering on. While resting, you can check your timer for mileage covered, take a sip of water and splash yourself to cool off, before getting back on track.
Your 8-Week Training Schedule for 10K
Before you get down to training, here are a couple of questions to ask yourself: 
What speed am I aiming for?

 

What's the average track time for beginners?
As of June 2018, the 10K world record for men was held by Leonard Komon, a Kenyan who clocked 26.44 minutes. Joyciline Jepkosgei led the ladies at 29.43 minutes. The trend continues with other elite runners averaging at approximately half hour or so.
At the average time, elite runners will be running at about 5 minutes per mile. Your target should be to achieve the same mileage at double the time. This should get you across the finishing line in one hour, which falls within the average time for casual runners- typically around 45 to 75 minutes.
If you have successfully done 5K runs, then you can probably clock 7 minutes per mile or faster. On the other hand, if this is your very first run, then achieving such a pace might not be possible and you may have to settle for a slower pace; 13 to 14 minutes per mile which will place you at the finish line after 80 minutes. This is a respectable beginner's record that you can build on in subsequent races.
Structure and Workouts
The only way to run the 10K is to dedicate your energy and time into the training. Ensure that time meant for running is not sidetracked by other activities. When it comes to cross training, ensure that the activities that you choose to go with do not over-strain your body. With that in mind here is a breakdown of the runs and exercises that you will cover during the training. 
Runs
As earlier noted, the goal of this training schedule is to run the entire 6.2 miles while maintaining a conversation. This means that you should be able to speak in full sentences without losing your breath or coming to a complete stop. You can do this by alternating running with walking, which will give you intervals of rest while you work on increasing your pace.
You should also be conversant with the trail or track that the final run will take place at. This will allow you to tailor your runs to suit the final day. If there are hills, grass fields or wet patches, then ensure that your training takes place in similar places.
Cross Training
This is any training or sport meant to supplement your main runs. The training helps to rest your running muscles and to strengthen the non-running ones. Injuries sustained during running can also get to heal while you are cross training. Another benefit of these exercises is improving cardiovascular system which allows for better oxygen circulation and improved temperature regulation. 
Cross training for 10K run involves activities such swimming, water running, cycling, walking, rowing, yoga and skating. Alternating these activities with runs will make the training less boring and lessens the stress on your body.
Training for your first 10K can be a happy experience if you follow the right plan. The above schedule takes into consideration the need for rest, cross training and exercise runs. It gives you 8 weeks of well spread out training that will ensure that you are physically and mentally fit on the final day. As much as your heart is set on running, it's good to listen to your body; know when to rest, when to skip a day of training and when to hydrate.