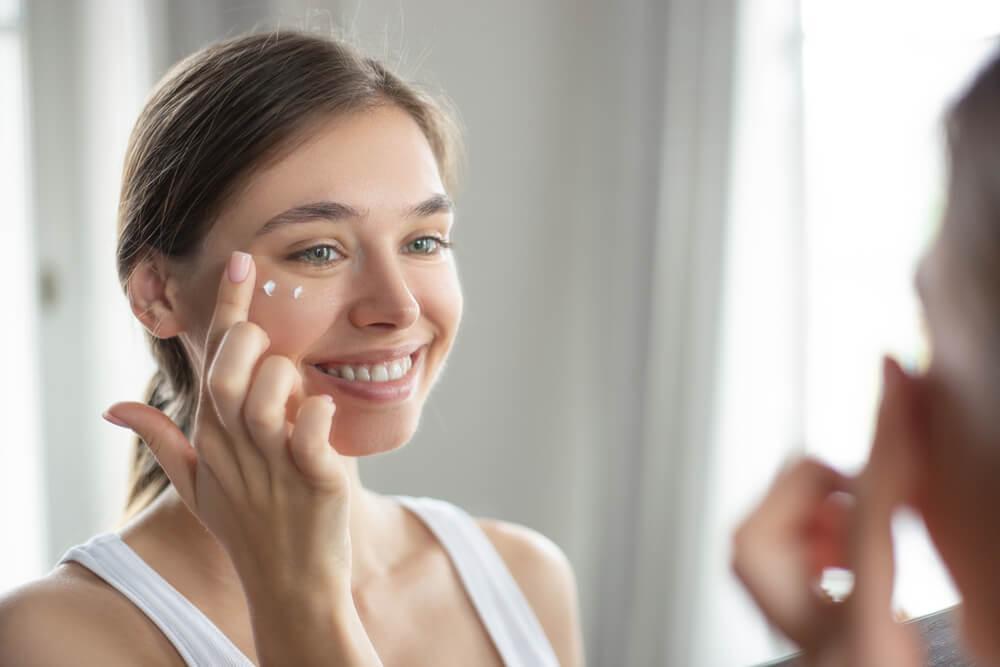 Review by Sophie Cook
We all love to look and feel our best and discovering new and exciting products that help us feel that way is always a truly exciting moment! Now, as we all know, there is no shortage of beauty brands available to us in today's increasingly image-conscious world. More and more brands are cropping up and promising us the best ingredients that money can buy with unparalleled results!
Therefore, it comes as no surprise that in such a heavily saturated market, not everyone can be the best so we're often disappointed with the products we choose to invest in. That being said, every now and then, a brand will crop up as if from nowhere and catch our attention. Sometimes, it's creative packaging, sometimes it's a particularly attractive price point that first draws us in. If we're lucky though, it will be a unique approach and combination of ingredients that are new to us and, most importantly of all, actually work! Luckily, this has recently happened for me and I cannot wait to share this revolutionary brand and their line of truly incredible products with results that genuinely deliver!
Dying to know the name of this sensational brand?
I thought so…
Introducing Lavelier
Lavelier emerged from a fascination with a dweller of the sea known as Corallina Officinalis (red coral seaweed). – Lavelier.com
It has now been discovered that red coral seaweed has the most amazing and unique beautifying properties. This discovery not only inspired the creation of the Lavelier brand, but also their wonderfully wide variety of products, all of which are designed to address very specific skin conditions kindly and effectively. Whatever your skin concern, it's more than likely Lavelier has a highly nutritive product that's aimed at treating it. Not only can you count on this brand to cater to your every skin concern, but you can also enjoy how utterly smooth and soft it leaves your skin after each and every use! 
What Is Special About Lavelier?
Not only do Lavelier provide a stunning range of beautifully packaged, naturally nutrient products, they also believe in and actively encourage the enhancement of natural beauty. Rather than promoting change or false enhancements to your natural look, Lavelier is all about embracing what's natural and feeling the best version of you that you possibly can! They know that starting from the inside and concentrating on your health and general wellness provides the perfect basis for a confident outlook.
In terms of the brands available to us today, this amazingly refreshing way of thinking and promotion of self-love is incredibly inspiring. Investing in quality beauty products may seem like a small step to begin a journey of self-confidence and a loving attitude toward yourself and your wellbeing but, as Lavelier explain themselves when discussing their mission, "[It can] be a stepping stone to even greater life achievements." In a world that often doesn't carve out enough, if any, time for self-care, this is a message we can all adhere to. This is just oneof the many many reasons why I adore the Lavelier brand and the message they wholeheartedly promote!
What's So Special About Their Key Ingredient?
As previously mentioned, the key ingredient and inspiration for the Lavelier brand is red coral seaweed. The brand, therefore, uses the natural restorative powers of the ocean to address and care for everyday and complex skincare needs. Red coral seaweed is harvested from deep within the ocean making it an incredibly special and somewhat rare ingredient that you're unlikely to find in many other products.
You may be wondering, why is red coral seaweed such a special ingredient?
Let's take a look…
Not only is this key ingredient incredibly rare and tricky to harvest, it's also packed full of rich bioactive compounds, micro-nutrient concentrations, as well as trace minerals which include magnesium, zinc, manganese, amino acids, and other vitamins. If all of this wasn't enough, red coral seaweed is also high in antioxidants and anti-inflammatory properties which, considering the often persistent skin conditions many of us suffer with and struggle to treat today, is a huge bonus. As if from a fairytale, this miracle ingredient is found only at the outer edge of tide pools and shallow, rocky shores. From there, it is carefully harvested and used to enrich each and very Lavelier product. As an additional benefit, red coral seaweed is rich in calcium and is a particularly incredible skin conditioner. Feeling your skin before and after, you'll be truly taken aback by just how silky smooth your skin feels after just one application of any product from this brand.
I know what you're thinking – it really can't better and I honestly didn't think it could either until I discovered this. Because of an anti-photoaging compound contained within red coral seaweed called, phlorotannin, red coral seaweed has also been shown to slow down the loss of our skin's natural collagen.
What does this mean?
In simple terms, this miracle ingredient has anti-aging properties! More thoroughly, it does this by preventing UV-induced oxidative stress signs which ultimately prevents the pigmentation process. This is the process that causes those unwanted wrinkles we so often experience following prolonged or unprotected exposure to harsh UV rays. Additionally, you won't even need to extensively shop around Lavelier's many gorgeous product ranges to ensure your chosen product contains this ingredient though, understandably, you may want to! Lavelier has ensured it is contained in all five of their exclusive product collections.
Who Will Love Lavelier Products?
Want to know if the Lavelier brand is for you?
That's an easy one. Yes!
Anybody that cares about their skin knows just how important it is to choose exactly the right products when cleansing and moisturizing. Amazingly, Lavelier products are designed to take care of each and every step within your skincare routine. Whilst their cleansers, exfoliators, and eye care range take care of the initial cleansing and purifying stages, their masques, moisturizers, and serums ensure your skin is dewy and always moisturized. Additionally, it's not only the delicate skin on your face that Lavelier cares about, but they also ensure your body is well taken care of with the most incredible products to promote self-care, self-love and unwavering confidence. Namely, I cannot recommend the Seascape Body Scrub and accompanying Seascape Body Butter highly enough!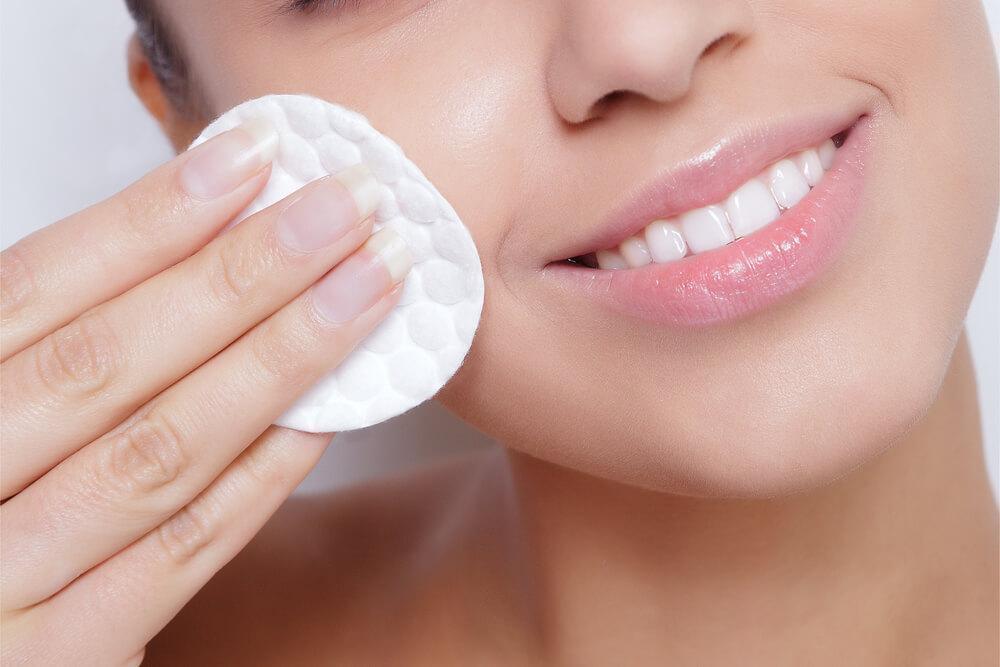 How Will Lavelier Products Help My Concern Areas?
We all have those little areas which we feel need more care and attention than others and Lavelier are the experts in targeting each of them perfectly. Whether a well thought out and somewhat luxurious daily routine is your usual practice or you've specific things you'd like to address regarding the condition of your skin, there's always the ideal product for you. Lavelier products will not only help to reduce the appearance of tired eyes and wrinkles with products such as their Eye Firming Concentrate and HydroTherm Age-Defying Syringe, but they'll also help reverse and significantly approve the effects of sun damage too. The Skin Clair Repair solution and Coral Luminous Masque are particularly favorable in this case! If enlarged pores concern you, try the Intense Facial Peel for instantly fresher and silkier skin!
Loss of firmness is something we all experience at some stage in our lives and proves to be one of the highest skin concerns for many of us. Though it's a perfectly natural and normal part of aging, sometimes we may experience it prematurely and find it makes us feel unlike ourselves. If you've been experiencing loss of firmness and feel you'd benefit from a natural but highly effective boost, I highly recommend the Collagen Firming Complex Serum, Coralline collagen Boosting Masque and Coralline Collagen Firming Neck Cream. Every one of these products offers a rich and luxurious formula that highly improves the feeling of firmness and smoothness whilst effortlessly restoring a more youthful appearance.
What's In Lavelier's Must-Have Product Lines? 
You'll be thrilled to know, as I was, that Lavelier has seven different collections and each is as coveted as the last! Everyone's skin is different and that's something Lavelier understands much more comprehensively than the majority of other brands on the market. Another one of the many fabulous benefits of this brand is that they cater to clients of all ages whilst understanding the importance and sharing the knowledge of exactly which ingredient combinations work to treat which areas. Each of Lavelier's exclusive collections is listed below with a brief look at each collection's must-have products!
This aptly named collection includes the Coral Luminous Masque, the Devine Day Defense SPF 30 and the Skin Clair Repair solution.
Indulge in the Coralline collection for Collagen Firming Complex Serum, the Coralline Collagen Boosting Masque, Coralline Collagen Firming Neck Cream, Rapid Eye Collagen Contour and, to carry it all in, the beautifully compact Coralline Collagen Limited Edition Mini Suitcase. 
The HydroTherm range includes the HydroTherm Age-Defying Syringe, HydroTherm Completion Creme, HydroTherm Intense Masque, HydroTherm Sauna Serum and, in case you were wondering how to transport these gorgeous products safely from A to B, look no further than the HydroTherm Limited Edition Mini Suitcase in a stunning shade of patterned coral red!
The Marine range is slightly more extensive with a collection of nine amazing products. For your eyes, use the Eye Firming Concentrate and Fine Line Eye Serum. For your face, the Marine Facial Toner, Nourishing Vitamin C Serum, Intensive Facial Peel, Marine Deep Moisturiser, Advanced Marine Bio-Syringe and Biology Mousse Cleanser. If all of this isn't enough, you'll also want to get your hands on the incredible Marine Evening Repair Cream to restore the smoothness of your skin at the end of a long day.
The stunningly packaged Mineral Allure range contains the Magnetic MicroLift Masque, Moisture Allure Cream, Nano Gold Serum and Purifying Pre-Masque. All of which can be elegantly stored and transported in the Mineral Allure Limited Edition Mini Suitcase.
I'm quite literally in awe of the stunning Seagrass Limited Edition Mini Suitcase available within this collection! It also offers the Halophil Encapsulated Serum, Seagrass Cymosilk Masque and the Seagrass Phyto Silk solution.
I absolutely adore this simplicity of this outstanding everyday collection which includes the Seascape Hand & Body Lotion, the Seascape Body Butter and Seascape Scrub!
Where Can I Shop The Lavelier Brand In Person?
As much as I love to online shop for the latest beauty products and excitedly await their arrival in the post, nothing compares to the feeling of picking up a product and experiencing it in real life! In the case of the Lavelier brand, this experience is all the more special. Not only can you shop with confidence, knowing that the product you're purchasing will work wonders for your skin, but their outstanding packaging is second to none and makes the experience all the more luxurious and enjoyable. I always love a product that makes my nightstand look gorgeous whilst highly improving the look and feel of my skin! Happily, for those of us who have fallen head over heels for this outstanding brand, you can shop Lavelier at a wide number of store locations including:
Arizona, California, Canada, Colorado, Florida, Indiana, Mexico, Michigan, Nevada, New Jersey, New Mexico, New York, North Carolina, Oregon, Pennsylvania, Rhode Island, South Carolina, Taiwan, Tennessee, Texas, Uruguay, Washington, and Wisconsin.
As previously mentioned, we all know that the beauty industry offers us a constant and quite possibly endless stream of products promising to significantly improve the appearance, health, and feel of our skin. Don't get me wrong, there are many great products out there but I have to say, few make a truly significant difference and make you feel the way Lavelier products can. This along with the brand's stance on self-love and self-care is such an important message for us all, especially now. Invest your time and energy into a product that makes you feel like the best version of yourself and you'll find Lavelier easily secures the top spot on your must-have beauty list!