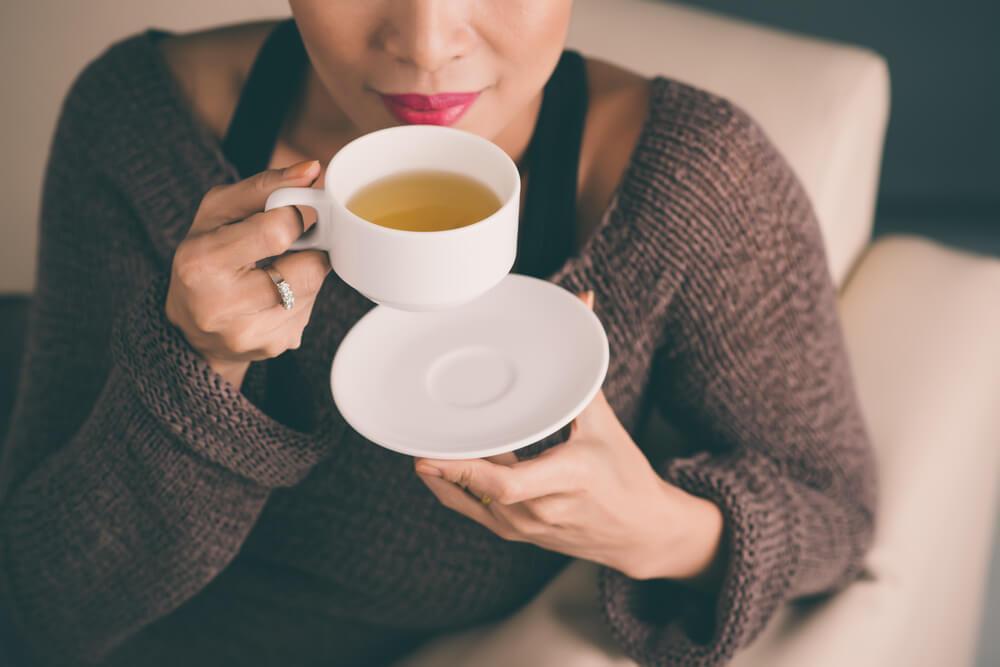 Every tea drinker indulges in the fact that they can now enjoy a delicious cup of tea while saving the planet! Being a health-conscious consumer and environmental warrior in this decade is a deadly combination. It is not uncommon as the world becomes more environmentally aware, even in brewing their favorite cup of tea.
As consumers shift to a green and environment-friendly living, we witness the popularity of reusable cups and metal straws. Playing an impactful part in this movement are companies that seek sustainable means of production even for products as small as teabags.
While some prefer to diet, what do other people do?
Health junkies gear their lifestyle, eating preferences, and habits towards healthier options.
Organic products continue to boom in popularity; tea is a healthy go-to drink. With the number of environmentally-friendly tea-drinkers growing incrementally, finding ways to spark impact is essential for both companies and consumers. Hand in hand, let us both work towards sustainabili-tea!
As corporations work toward more sustainable practices, we have identified brands successful in keeping their tea bags 100% plastic-free. With that, we are excited to share these plastic-free tea bags worth trying. 
Good & Proper Tea
The Good & Proper Tea that we now know started its humble beginnings as a mobile tea bar. Good & Proper Tea serves cakes and pastries beside a wide selection of favorites like the following:
Earl Grey
Chamomile
Jasmine
The brand has diversified into a beloved cafe with sustainability as a main priority. It employs ethical sourcing of quality flavors, practical food waste methods, and recycling inside its workspaces. The Good & Proper Tea team keeps developing more robust solutions to helping our planet sustainably. Going a notch higher than its greener practices and loose tea leaves, Good & Proper Tea introduced its plastic-free line in 2017.
How do they do it?
The brand's packaging materials like tea pouches, boxes, and tape are recyclable. It uses compostable Soilon, a nontoxic material from cornstarch, to enclose their tea leaves. Good & Proper Tea products are also unique because they come in large square-shaped bags instead of pyramid-shaped packages.
After enjoying a cup of tea, you may discard the tea bags directly into the food waste bin. Good & Proper gather these flat bags in a compostable outer packaging made of Vegware, an alternative to plastic. The company also only recently released its first boxes of compostable plant-based wrapping. As we said, Good & Proper is working on better ways to make its products 100% plastic-free.
Teapigs
This company is the first brand ever to receive the Plastic Free Trustmark from A Plastic Planet. Teapigs' packaging is free of conventional plastic bits usually derived from fossil fuels. Teapigs allows tea connoisseurs to enjoy their piping brew of all-natural tea. However, not all of their offerings are organic due to quality and sourcing limitations.
Nonetheless, they focus on sourcing ingredients from quality and well-run estates. Aside from quality tea and an ethical scheme, which entails giving back to the communities, Teapigs anchors their success in sustainability and green packaging as well.
How do they do it?
The company is transparent about its green packaging on its digital platforms. Teapigs' tea temples, or pyramids, are made with cornstarch. They do not contain any plastic and are biodegradable. They warn the public that after enjoying their tea, it is best to properly throw the tea bags in the waste bin rather than join them in the composting pile.
What other tea bag innovations does the company have?
One innovation the company employed is the clear inner bags keeping the flavor and freshness of the tea bags intact. It is made with NatureFlex; this inner bag is made of wood pulp, making it compostable.
Teapigs packages its bags in two ways:
The tea bags are put in biodegradable packed cartons (FSC approved). Even the ink on this packaging is eco-friendly as it utilizes vegetable ink. And since boxes take a long time to decompose, it is also best to recycle them. Teapigs also uses another form of environment-friendly packaging: tins. These are also best to recycle and use as small storage containers at home once empty.
Nemi Tea
Nemi Tea is a hip and relevant tea brand launched in 2017. Nemi Tea aims to create a significant impact on the environment and society. They have an admirable employment program, hiring refugees to man stalls throughout London. This program allows refugees to improve their command of the English language and gain confidence in honing skills. Nemi Tea gives them a fighting chance to enter the UK job market should they wish to pursue it. 
Considering their social enterprise, they focus on developing their involvement in Fair Trade to improve farmers' and workers' quality of living. They help improve working conditions via training and learn to manage their environment by targeting the community's education and healthcare.
When it comes to flavors, Nemi Tea offers buyers varieties of whole leaf blends:
Earl Grey
Cardamom Chai
English Breakfast
Green Tea
Peppermint Tea
Spicy Chai
They also have a Chai syrup, perfect for lattes, iced teas, and even chai cocktails.
How do they do it?
Like other passionate companies, Nemi Tea finds ways to use green packaging through biodegradable packaging. 
Similar to Teapigs, Nemi Tea uses NatureFlex in its tea pyramid bags and loose leaf tea packaging. The brand also doesn't use glue to keep the bags intact. To keep it 100% plastic-free, Nemi Tea uses ultrasound to secure the organic string and label on to the bags. They explain that it is best to throw the tea bags into the compost pile after use. If they end up in bodies of water, they will still decompose at a slower rate, which will probably take six months. This film decomposes into CO2 and water.

T2
With branding and product development sitting well with innovation, no wonder T2 Tea has sustained its presence in Australia from 1996 until today. Expanding to the UK in 2014, T2 Tea brings pride and planet-loving goals to the table. Before delving into its eco-friendly efforts, we would like to pause and talk about its passion for innovation.
T2 offers a wide range of products, some more surprising than others. They have beloved basics like:
Darjeeling
Earl Grey
English Breakfast
Lemongrass and Ginger
Jasmine
But its product line also delights customers with unexpected flavors like the following:
Caramel Brownie
Creme Brulee
Fruitalicious
Watermelon Sorbet
One of T2's core goals is to make its consumable items reusable, recyclable, or compostable before 2020 ends. These items include gift wrap, tasking and takeaway cups, and packaging materials.
How do they do it?
T2's current efforts to reduce its environmental footprint include tea bags made with cornstarch. It seems like nothing new, but their material is more opaque compared to other brands. T2 bags decompose naturally in the composting pit within 18–24 months. It is best to discard the tea bags to local communities' segregated trash to expose them to industrial breakdown.
The tea bags are packaged in a recyclable box. However, T2 still uses clear plastic to keep them fresh and flavorful. Despite lapses, we're sure T2 is working on making this aspect of packaging more environment-friendly and will become one of the companies to look out for in terms of tea and sustainability due to its goals.
Pukka
A perfect example of a sustainable and inspiring brand is Pukka Herbs. The company aims to inspire consumers to live life more consciously. It delivers a seamless, sustainable journey with fair trade practices from its crops until the products reach your cup. It prioritizes efforts in producing organic ingredients and utilizing eco-friendly packaging, reducing their carbon footprint. They want to build a Pukka planet from which people, plants, and the earth may benefit.
How do they do it?
After four years of research, Pukka Herbs found a unique and innovative way to package its tea. Instead of resorting to marketing loose tea leaves, it opted to seal tea individually. Pukka Herbs delicately wraps tea in double chambered tea bags one by one. The tea maintains its freshness and the essential oils that promote the tea's taste with the two-folded tea bag paper. The brand's tea bag paper makes use of the following materials:
a mesh of natural abaca
a specific kind of banana
wood pulp
plant cellulose fibers
This visionary team leads a detail-oriented example by making even the tiniest details of tea bags plastic-free. Several commercial brands seal their tea bags using glue, but Pukka Herbs saw this as an opportunity to reach 100% plastic-free realness. The brand created its own organic, non-GMO string from cotton to stitch the tea leaves' freshness closed. Pukka Herbs pioneered this tiny but significant detail, saving the planet from tons of harmful plastics.
Abel & Cole
Abel & Cole is an exciting brand with its tea sourced from Sri Lanka, a country in Southeast Asia. You know it is excellent and natural tea because the brew is just different and richer in Asia. They serve delicious varieties like Earl Grey and Mint Infusion.
Abel & Cole has a diversified business. Not only do they serve tea, but they also serve fruit and vegetables. They still have a little way to go in terms of being 100% plastic-free in their processes. However, they pride themselves in being plastic-free when it comes to their tea bags.
Recently, they launched eight organic teas in plastic-free tea bags. The entire packaging is biodegradable too!
How do they do it?
Similar to other brands, their packaging uses cornstarch-based bags and ultrasound sealing methods. Even the inner plastic of the packed Able & Cole tea set is made with natural materials. Made with NatureFlex, this wood pulp-sourced material is compostable. However, experts still advise consumers to give this to local authorities for discarding, since it will decompose faster in industrial conditions. The outer layer keeping Abel & Cole tea fresh is made with oxo-biodegradable paper.
The Tea on Tea Bags
Tea bags are seemingly harmless bits of plastic but pose a threatening impact when accumulated. Imagine, 2 billion people around the world consume tea every day, and the majority discard their tea bags without any care. Tea bags are often made with filter paper, cotton muslin, or food-grade plastic.
More alarming news—in the United Kingdom alone, 96% of tea bags contain plastic. Furthermore, manufacturers typically use glue or staples to seal them. And both materials do not decompose as rapidly, if at all.
Several companies manufacturing tea and tea bags incorporate sustainable practices and eco-friendly considerations to their products. Some producers started way back during the early 2000s. However, the majority of corporations in this food and beverage category have only just begun working on green technologies.
Consumers might argue their favorite tea brands make use of biodegradable packaging materials. There is a common misconception that equates biodegradable materials with plastic-free. But some manufacturers in the United Kingdom allow biodegradable materials to contain a certain amount of polypropylene. Therefore, a biodegradable label does not necessarily mean it is 100% plastic-free. Several pyramid-shaped tea bags use nylon mesh. Some use Soilon, a genetically-modified plant-based plastic typically from cornstarch. These "biodegradable" food-grade plastics decompose only in the right conditions. The majority of these conditions entail high levels of heat at an industrial level and usually decompose within 12 weeks or more.
Now, when pinky-raisers say their tea bags are compostable, that is another story. These tea bags naturally break down in composting conditions usually found in a home garden, later on decomposing into fertilizer. A tip for environmentally-conscious consumers is to identify the difference between compostable and biodegradable tea bags. This practice can help you find better ways of disposing or recycling them.
Stronger efforts to live an eco-conscious lifestyle entail supporting products that echo the same values and carry them out. Choose brands that keep it real and 100% plastic-free. When you support them, you save the earth one cup of sustainabili-tea at a time.