Best Online Clothing Stores
|
One of the best things about all the technology available at our fingertips is the ability to shop online. There's no waiting in line or searching the racks for your size, it's all the fun things about shopping without those small annoyances that come sometimes make a day at the mall a pain. So if you're like me and love online shopping, these are the sites you've got to start browsing!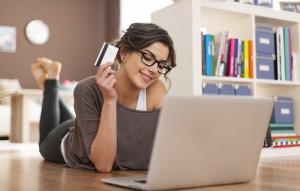 ASOS
ASOS has a ton of high quality brands on offer and is currently my favorite online store. Their items are always chic and on trend, and I can never visit this site without wanting to buy at least 10 dresses. Most of the brands they offer are a bit on the expensive side, but when things go on sale (check out the 'outlet' section on the site), they really go on sale. Though the site offers free shipping worldwide on most purchases over £20.00 or £30.00, the chances are 50/50 that you might get dinged on customs charges, as the orders ship from the UK.
Wish
If you're looking for quality, this might not be the place for you, but if you want to go on a spree on a lot of discount items you'll definitely want to check this out! It's not only a website, it's an app too and it is pretty much Amazon on steroids, with a much bigger focus on women's fashion. Wish brands itself as an online mall, with hundreds of stores from around the world for you to browse. I like this site because of the wishlist feature—when you find something you like you can put it on your wishlist, where you can watch it to see if it will go on sale, or you can share it with your friends (it makes shopping for gifts so much easier!). Before you purchase anything, make sure you're taking a look at the size charts though, as different sizes mean very different things around the world!
Etsy
This might seem like an obvious one, as Etsy is well-known to be a great site for shops specializing in artisanal and hand-crafted crafts and accessories. I'm sure almost everyone you know has gotten a cute purse or necklace from somewhere on Etsy, but it's also a great site for finding clothing. There are a lot of shops specializing in vintage and specially made clothing! It might take some time to find the items that are perfect for you, but it'll be worth it when you find that special item—my sister-in-law even got her wedding dress from Etsy and couldn't be happier!
Happy shopping!