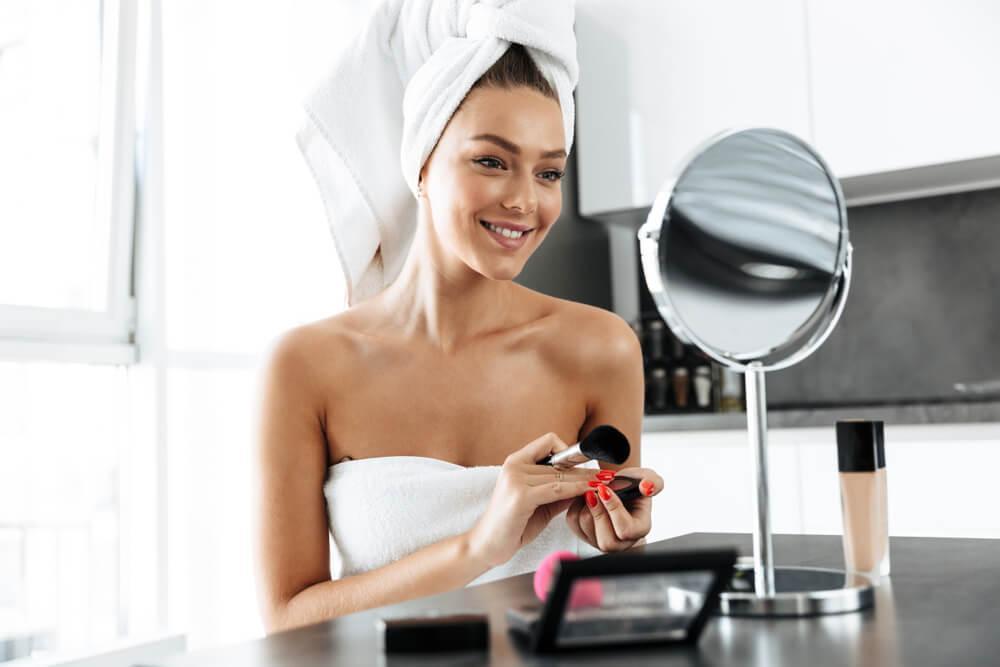 It's still a little chilly out there for our liking but the recent sunnier days have our hopes set high for a great summer! As the new season approaches we're excitedly researching all of the most anticipated beauty trends that we know are about to make an appearance.
We've also taken special note of the quirkiest and most unique looks we guarantee you're about to see literally everywhere! Read on and discover every trend from statement neon eyeliner to intricately painted floral nails and you're guaranteed to find a favorite!
Style-wise, it's going to be a truly memorable summer!
Shocking Statement Eyeliner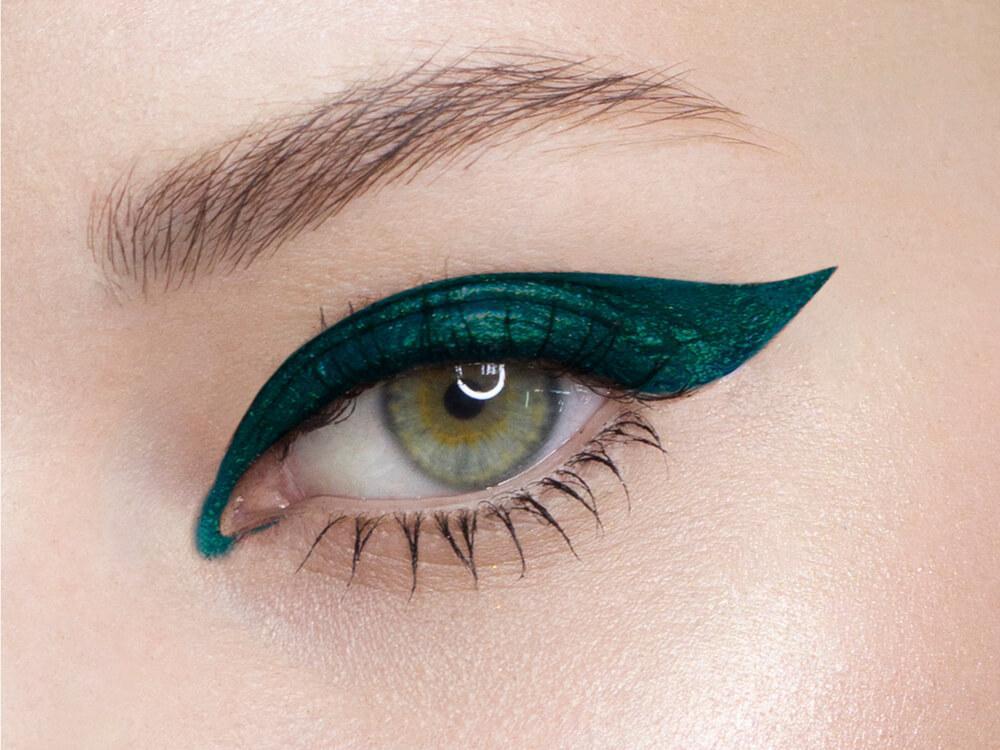 Everywhere you look this summer, you can expect to see eyes staring back at you with all kinds of gorgeous statement eyeliner looks! From neon oranges and yellows to deep greens and blues, this assertive and brightly colored makeup trend will soon become the new norm.
Choose your fave shade or select one that matches your outfit and don't be afraid to work that cat-eye! Make it high, thick, and bold if you really want to embrace this exciting new trend, or simply update your usual style of black eyeliner flick with one of these more eye-catching colors. We're personally looking forward to all the adorable bright pink and purple shades to match our favorite floral summer dresses this year! 
Whatever color you're thinking of trying out when the warmer weather kicks in, we're betting Dior has it! Their gorgeous Diorshow On Stage Liner's come in 11 different shades from Matte Purple and Matte Blue to Pearly Turquoize and Pop Green! Take your pick and use their precision felt-tip applicator to create your perfect flick!
Statement Blush
If you're usually a bronzer person during the warmer months, you might want to consider switching to blush for the new season.
Why? You ask…
We're quite certain, it's going to be the sweetest look of the summer!
From lighter peachy pinks to warm rouge hues, it's not so much the shade you opt for as the positioning of it that makes this trend so special!
You're probably used to applying a light sweeping of blush to the apples of your cheeks to give your skin more dimension and a healthier glow. This trend, however, takes that blush from the apples of your cheeks and sweeps it right up and over your cheekbones and sometimes even onto the temples. We recommend the latter if you want to fully embrace the 80's vibes that this trend so clearly derives from! 
Those wanting an even bolder take on this look can opt to extend their chosen shade of blush onto the eyelids too. This will one-up the beloved monochromatic makeup trend that recently took over every one of our social media accounts, and give it a new lease of life for summer 2020.
We know this trend may sound a little daunting and tricky to make it look like you intentionally placed your blush there (instead of seeming as though you got ready with the curtains closed) but trust us, it's one that'll definitely grow on you and is also incredibly fun to try out! 
Decorative Floral Eyes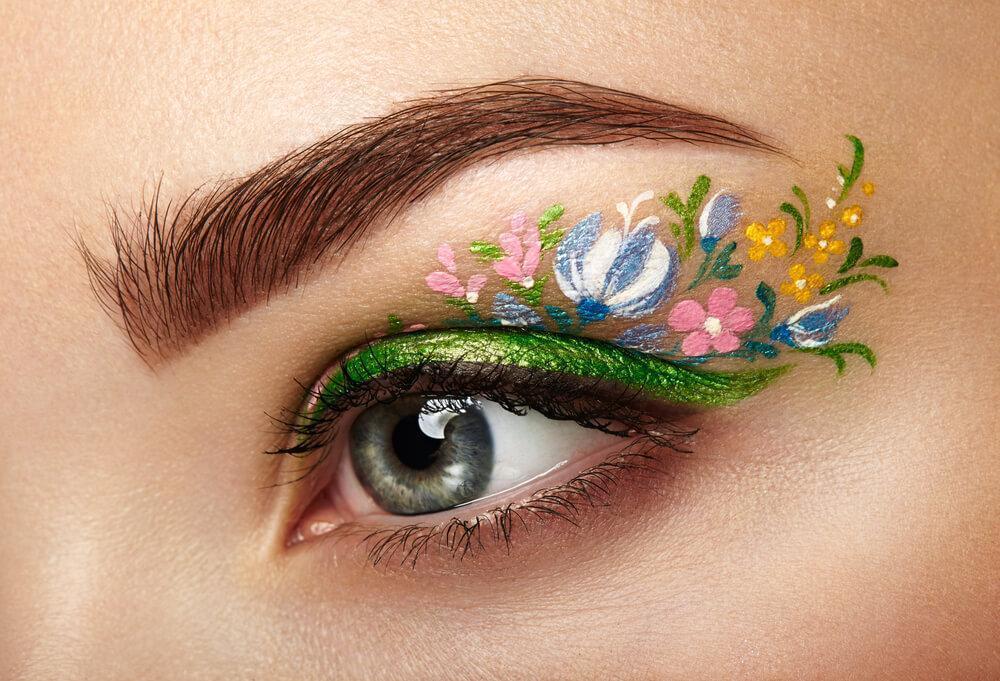 There's no doubt about it, this trend is pretty darn quirky as eye makeup goes! Not to mention, it's a rather time-consuming one so perhaps best to try on the weekends when you have a little more free time to get it right!
All that said, this is definitely one of the most beautiful makeup trends you're likely to see this summer! We're as pumped to try out for ourselves as we are to see how others give it their own unique spin! Luckily, as we mentioned before, colored eyeliners will be big this summer so they're an investment worth making as you can also use them to create this look! 
Firstly, making sure your brows are nicely groomed and shaped how you like them is a good idea for this look. That's because the colors and sheer intricacy of this particular trend will be drawing more attention toward them than usual.
Secondly, we suggest using one color to line your lid, as usual, to give yourself a good base to start from before beginning the floral pattern. This will keep your look neat and intentional. Using your favorite shades of colored eyeliners, you can then create a floral motif on the upper, outer part of each of your eyelids in a similar shape to that of a cat-eye.
There is no specific design or pattern you need to follow and you can mix up your look by trying out different colors and flower shapes for different days or occasions. It might take a little practice but it's worth putting the time in to get it right! You can even draw the shape you want on paper to copy from first if you're just getting started!
Once you've completed your floral motif and allowed it to dry with your eye closed, go in lightly with your mascara. This will define your lashes without stealing any attention from or obstructing all the beautiful work you put in! 
Freckles (Faux)
Some of us are blessed with gorgeous natural freckles that really come into their own when the sun is shining. Those of us who aren't however have been looking for years for ways to get them through a range of makeup products that can replicate that sweet, sun-kissed look!
If you're one of those people, you'll be glad to know that natural-looking freckles are simply and quickly achievable these days. So even if you're weren't born with freckles, you can proudly rock them at a moment's notice! 
It may seem a strange concept but to create this beautiful look there are specific products you can buy. We highly recommend The Original Freckle by Freck Beauty! This product was the original freckle makeup that took yours and everybody else's Instagram feeds over when it first launched and has continued to be an influencer-approved cosmetic for fabulous faux freckles.
Simply apply as many faux freckles dots to your face as you wish using the precision brush included within the tube. Then, lightly pat them with your fingertip to create a natural-looking finish! This is a super-fast, buildable, and realistic looking approach to faux freckles which also lasts the entire day or longer!
White Eyeliner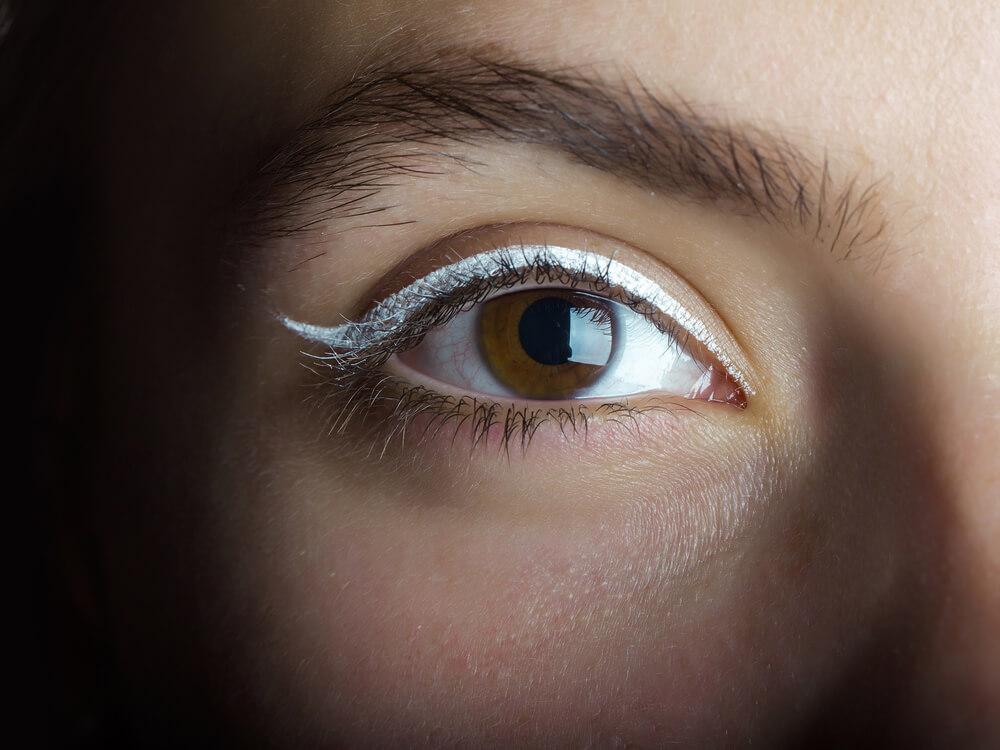 Not since the '60s (and then again in the '90s…shudder!) have we heard so much about white eyeliner. Honestly, we thought this was a long-forgotten trend and secretly hoped it'd never return.
How wrong we were!
White eyeliner is back, and, we'll admit, it's not at all what we thought. In previous decades, you'd be used to seeing white eyeliner used fussily inside the eye to make them appear larger, or used in combination with a black liquid liner on the lid to accentuate and contrast the black appearing busy and over complicated.
This new 2020 trend is nothing like that! These days, we're seeing it used not only minimally, but alone on the lid and in a contemporary, cat-eye style flick. The look is incredibly fresh and simple and, applied in this way, looks gorgeous for summer! 
How do you keep it looking sleek and modern you ask?
That part's simple!
If you're going to try this trend, make sure you keep the rest of your makeup to an absolute minimum! That means a light sweep of mascara to define the lashes without taking attention away from that crisp white line. Minimal blush to compliment the white shade instead of overshadowing it, and avoiding lipstick to opt for translucent gloss instead!
Additionally, we highly recommend dressing in a more neutral color palette when rocking this look for a simplistic finish, though that's totally optional of course! 
Multiple Hair Clips
If you didn't get the hair clip memo last year it's really no problem. This out-there trend is going absolutely nowhere for summer 2020! We're thrilled it's here to stay after stocking up on multiple berets and clips over the past few months, and we're sure you are too!
So, how do you rock this trend?
We're glad you asked!
Whether you prefer a look that's super coordinated such as three or four pearl hair clips, or something a little wackier takes your fancy, like six neon clips mixed with pearl berets and some with slogan designs, this quirky trend is one that can be adapted for everyone! So, fish out all those 90's hair accessories you swore to yourself you'd need again one day because you were right!
Truly, anything goes with this one so feel free to mix and match, or clash, 'til your heart's content! 
Bouquet Nails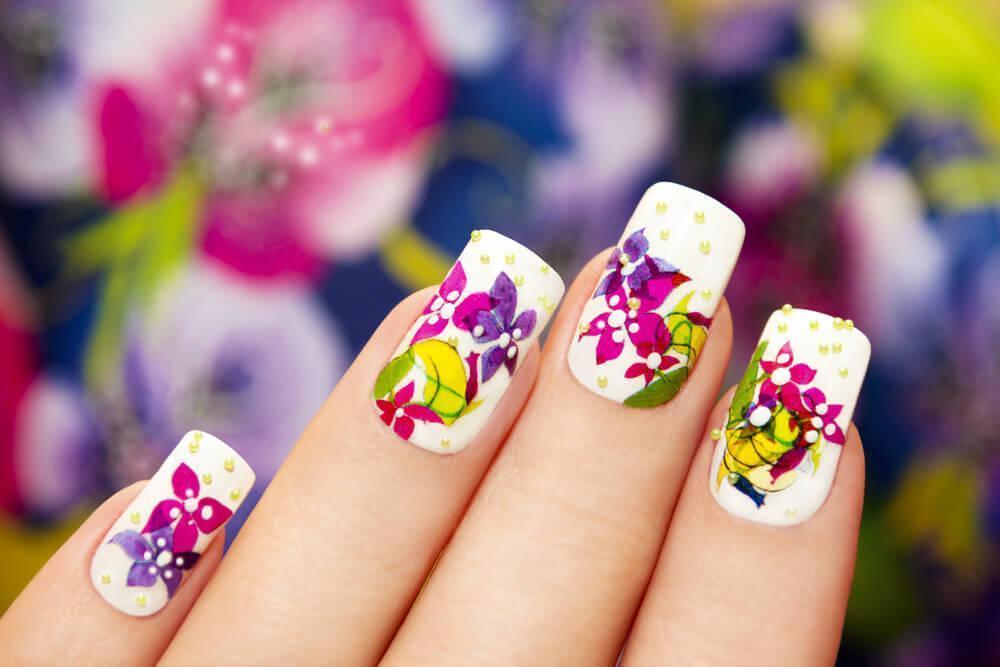 Makeup and hair trends are great, but for some of us, it's all about the nails! Whether it's a brand new color, a metallic powder or a new way to create tiny images on our fingertips, we love it.
This summer, we're seriously excited to try out bouquet nails and go intentionally OTT with our choice of color, shape, and length! Unlike a simple floral motif, bouquet nails take the flower trend super-seriously, making sure each and every nail is decorated with its very own miniature bouquet. It even incorporates a 3d effect that lifts it right up off of the nail making it look and feel extra special! It can be an intricate skill to learn but it's definitely not unachievable to do yourself at home.
Experiment with different colors, textures, and shapes of flower and don't be afraid to opt for bold nail polish shades to really make it stand out. We love how this look can be matched to your outfit and is almost like an accessory in itself.
Wear this trend simply on its own or add a few 3d adornments such as pearls or gems to give that extra element of sparkle and dimension. No rule says you can't coordinate your new nail look with a few rings too! 
Blue, Blue, and More Blue!
At the end of 2019, Pantone announced that Classic Blue was 2020's color of the year. It stands to reason therefore that we're currently seeing a whole lot of blue looks from our favorite clothing stores, makeup brands, and even hair colors! So, if you're loving this dusky shade and feel it's bringing you all the calm and tranquility of a clear sky and gentle ocean waves, you'll adore this new trend for summer.
However you choose to bring blue into your look, you're sure to be onto a winner! For example, why not opt for a striking liquid eyeliner and keep the rest of your makeup minimal to give it an unexpected edge!
Alternatively, alluring blue nail polish or even a set of dusky blue hair clips is a great way to introduce the trend into any summer outfit if the makeup looks feel a little outside your comfort zone. If quirky is what you're looking for, go for all three!