Flash Tattoos: The Funky New Way To Accessorize
|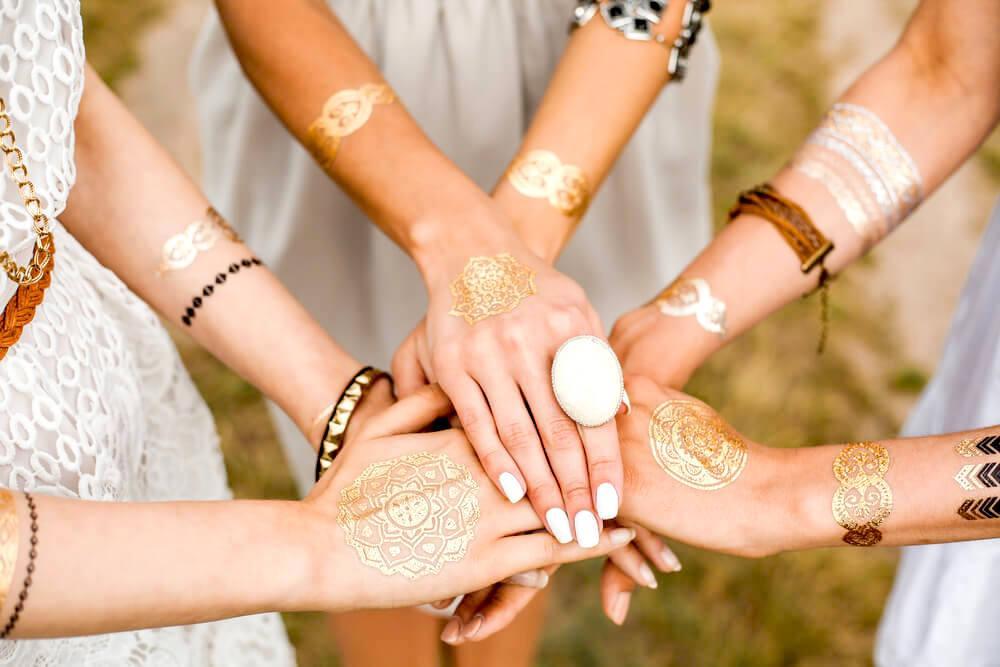 Beyoncé's been wearing them, Vanessa Hudgens was spotted sporting them, and Rihanna is even selling them! It's official, flash tattoos are the hottest accessory of the year, and they show no sign of slowing down.
Flash tats are jewelry-inspired temporary tattoos that typically come in gold, silver, or black. They have a metallic sheen to them which compliments nearly any skin tone, bringing attention to the beautiful skin you live in!
Most designs have a tribal or henna-like quality to them, adding a mysterious sexiness to the flashy colors.
I love flash tats because they really allow you to get creative—no two people will look the same, even if they're wearing identical designs. Between placement choices, mix and match opportunities, and color choice, you have a ton of artistic freedom.
You can really use these temporary tats as an opportunity to let your personal style shine. They're the perfect alternative to jewelry, particularly in the hot summer heat when big pieces can become hot and cumbersome.
You can layer just as you would with necklaces, or along with your necklaces, and their metallic tone ensures that they sparkle just as bright as the real thing!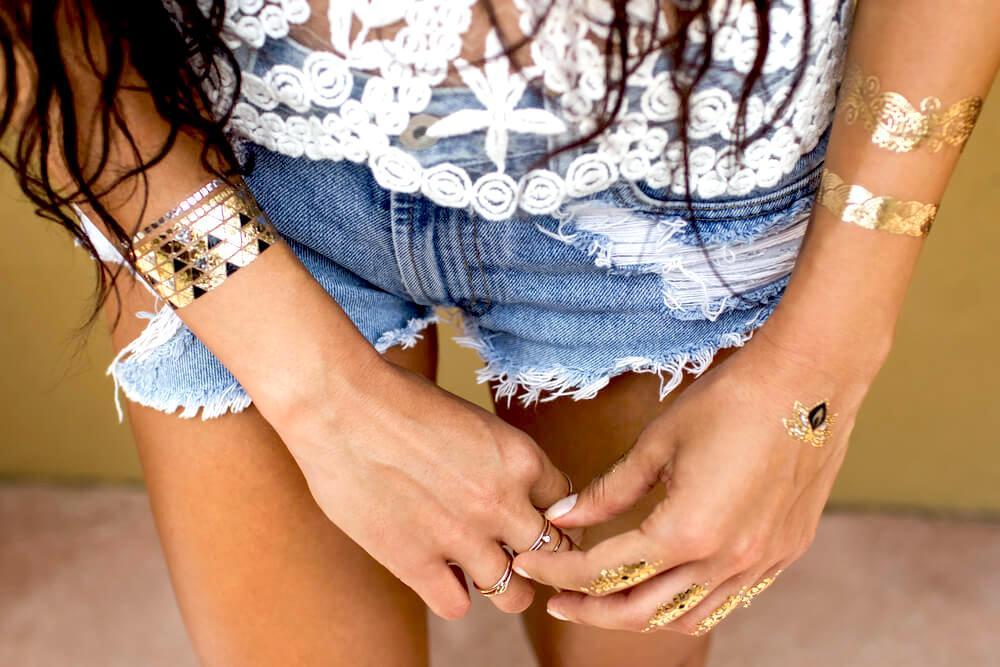 Flash tats bring a little fun from childhood back into our adult life, and allow people to test the waters before getting some permanent ink.
If you've been thinking about getting a tattoo but aren't sure about the placement, this is great trial run (I guess you could try that out with ordinary temporary tattoos, but who wants to go around with Dora the Explora tattooed on their collarbone for a week?).
I really never thought I'd be as excited as kid over temporary tattoos again, but I love that this trend is fusing the worlds of childhood and adulthood in such a chic, fashionable way.
They're perfect for the beach, pool parties, festivals, and pretty much any occasion in between (especially occasions where you get to show a little skin). So grab yourself some flash tats (you can buy them online, or in most boutiques—they're gaining such popularity you shouldn't have trouble finding them) and shimmer in the sun this summer!