Best Necklines for Big Breasts
|
Flaunting your cleavage and your beautiful breasts is possible if you know which necklines can flatter your well-endowed chest most. Since attractive cleavages deserve to be flaunted, you should choose your necklines wisely to show your assets. Here are the best kinds of necklines for big breasts: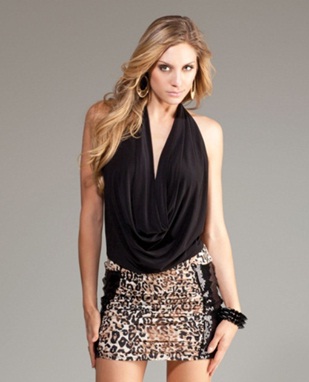 Plunging cowl neck – A cowl neck is characterized by a pooling of fabric around the neckline. It helps create more dimension and texture around your cleavage and offers a kind of soft overall look. I think it's great for gowns and glamorous formal events.
V-neck – V-neck shirts can be your basic cleavage-flaunting piece which you can wear most your days for your casual looks. Just layer a cardigan or a blazer over a basic V-neck shirt and it can be a great smart casual ensemble. It also draws more attention to the cleavage itself because of the V shape.
U-neck – If you want to expose more of your breast skin and cleavage at the same time, you can choose the U-neck. It is more of a rectangular kind of low neckline which has a somewhat classic appeal to it.
Keyhole – Say you want your chest more covered but you want that sexy peek to your cleavage. The best neckline to choose is the keyhole neckline which features a keyhole-like cut from a higher neckline which would then reveal your cleavage and some of your breast skin.
Scoop – If you're tired of the crewneck or round neck but want something similar, the scoop neckline is the choice for you. You can often see this in tank tops and other casual shirts. It has a low rounded neckline which exposes your cleavage and the upper part of your breasts.
Sweetheart – For gowns and corsets, go for the sweetheart neckline which further accentuates your full breasts and plays more to catch attention for your cleavage. This is very girly and works great for dressy pieces.
Strappy halter – Instead of going for the front-covered halter, you can go for the strappy halter tops which expose your cleavage while bringing your breasts together as well. It also offers support and adds more shape to your top body.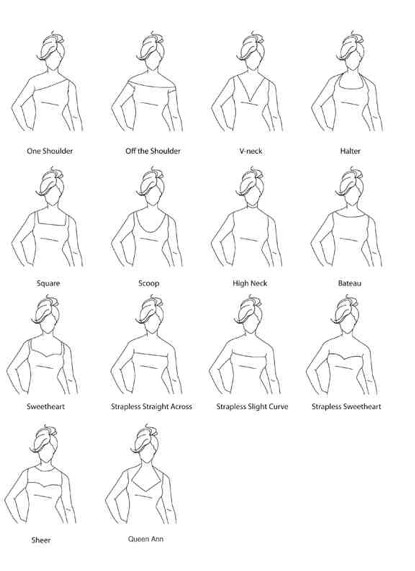 Consider these necklines if you want to flaunt your cleavage next time you have a fun night out!